You want to be free and dead? US candidates weigh freedom vs security over Muslims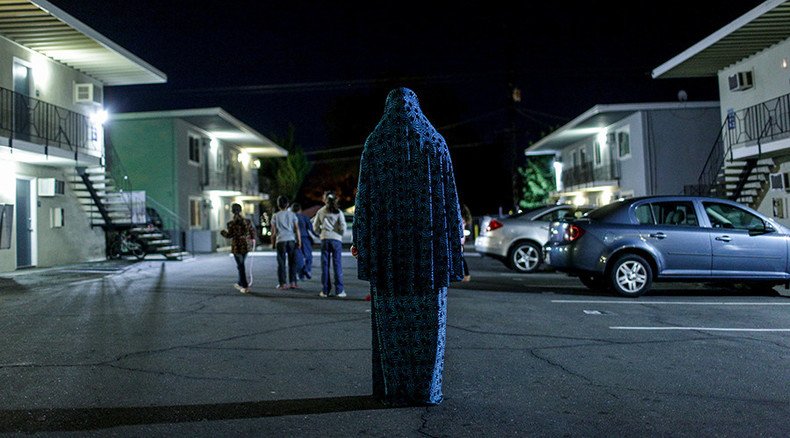 American presidential candidates have reached boiling point over the line the country should take towards US Muslims and incoming refugees, debating whether the extent to which they should be 'vetted' and subjected to surveillance measures.
The mass murder of 130 French citizens in terror attacks in Paris on November 13 set alarm bells ringing in the US. Both Democrat and Republican candidates are competing with each other in putting forward radical proposals on how to abate the current terror threat that might be posed by refugees from the Middle East coming to the US, or even American citizens practising Islam.
For the candidates running for the Republican nomination, this tough-talking seems to be a particular habit.
Donald Trump, running high in polls, proposes cataloging all Muslims living in the United States to ensure they are under constant surveillance.
"I would certainly implement that [keeping a register of Muslims]…absolutely," Trump told NBC, adding that there are "a lot of systems, beyond databases" that could be implemented. "We should have a lot of systems. And today you can do it," Trump said, clearly with nod in the direction of the National Security Agency (NSA) and its unprecedented surveillance capabilities.
Ben Carson, Trump's major rival, suggested a comparison between some of the refugees and migrants coming into the US from the Syrian conflict zone and "rabid dogs" that should be vetted before being released.
"If there's a rabid dog running around in your neighborhood, you're probably not going to assume something good about that dog," Carson said. "That doesn't mean that you hate all dogs," Carson said, explaining later that his statement referred to terrorists only.
Two other prominent Republican candidates, former Florida governor Jeb Bush and Texas Senator Ted Cruz, proposed that refugees and migrants from Syria should pass some sort of "religious test," giving priority to Christian applicants, and even then only after extensive security checks.
READ MORE: 'US governors' ban on Syrian refugees - just political posturing'
The Democrats are doing their best to keep pace, with billionaire entertainment mogul and major party donor Haim Saban, who donated a seven-digit sum to Hillary Clinton's presidential campaign, telling news website The Wrap it is high time to reconsider values and put life ahead of civil liberties.
Saban referred to those members of the Hollywood community who are fervently liberal and appear to value civil freedoms more than they value life.
"I disagree with that [liberal view]. You want to be free and dead? I'd rather be not free and alive," Saban said, adding that at 'a time of war', interviewing Muslim refugees and migrants in a more intense way than Christians is acceptable, as well as "listening in on anyone and everybody who looks suspicious."
"I'm not suggesting we put Muslims through some kind of a torture room to get them to admit that they are or they are not terrorists. But I am saying we should have more scrutiny," the billionaire specified.
A 'besieged fortress' concept runs deep among the members of the House of Representatives, where a bill was passed to suspend the program allowing Syrian and Iraqi refugees and migrants to come into the US until American national security agencies are positive the newcomers pose no security risk.
The bill was passed on Thursday by 289-137 votes, supported by 242 Republicans and 47 Democrats, a majority that could override the veto promised by President Barack Obama.
Still, the future of the bill in the Senate is not certain, since minority leader Harry Reid has announced he will make efforts to block the bill.
Earlier this week, President Obama strongly criticized the GOP's initiative regarding refugees - with only around 2,200 having entered the US in the last four years after extensive security vetting, according to the Guardian.
"We are not well served when, in response to a terrorist attack, we descend into fear and panic," Obama said in the Philippines on Wednesday. "We don't make good decisions if it's based on hysteria or an exaggeration of risks."
You can share this story on social media: