'US governors' ban on Syrian refugees - just political posturing'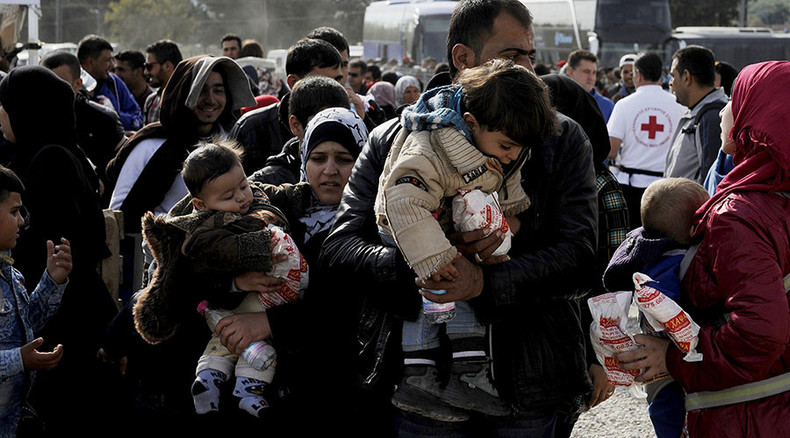 The US is largely a country of immigrants. That is how this country was built, says US human and labor rights lawyer Dan Kovalik. It would be "un-American" and immoral not to take in more Syrian refugees, he adds.
So far, 26 US governors, mostly Republicans, have announced they would block the acceptance of thousands of migrants into their states. They said that they will do whatever they can to stop the relocation of Syrian refugees into their jurisdictions.
Dan Kovalik thinks the US should take in refugees.
"In terms of numbers - that is probably hard to determine, I would say certainly in the hundreds of thousands. I feel that… every country under international law has a duty to take in refugees. And I would say the US has a particular duty to do it given that it has a lot of responsibility to bear for the refugee crisis from the Middle East," he told RT.
He said that countries like Turkey are taking refugees and Syria took in a million Iraqi refugees after and during the war in Iraq.
Kovalik says it "is actually the poor countries that take in the most refugees, which is often forgotten. And, yes, it is unfair for a rich country that has gone to war with the Middle East and caused this crisis now to take in no more refugees."
Commenting on the timing of the statements by US governors, Kovalik said that "we are getting into the height of the presidential race and it is going to be a lot of political posturing. And the Republicans are certainly quite capable of shutting down the government over this sort of issue. Again I suspect they will die down by then".
"My grandfather was an immigrant and most of us in this country are immigrants. The people who lived here before us were largely killed. So, yeah, we are largely a country of immigrants. That is how this country was built. It would be un-American, it would be immoral not to take in more refugees," he said.
Kovalik adds that the US is largely responsible for causing the current refugee crisis.
"If you look what the US has been doing in the last decades in the Middle East and Latin America, for example, there is a refugee crisis there as well. The US has been going to war with large parts of the world, and it's created this refugee crisis and it has to bear the responsibility for taking care of the people who have been victimized by it," he said.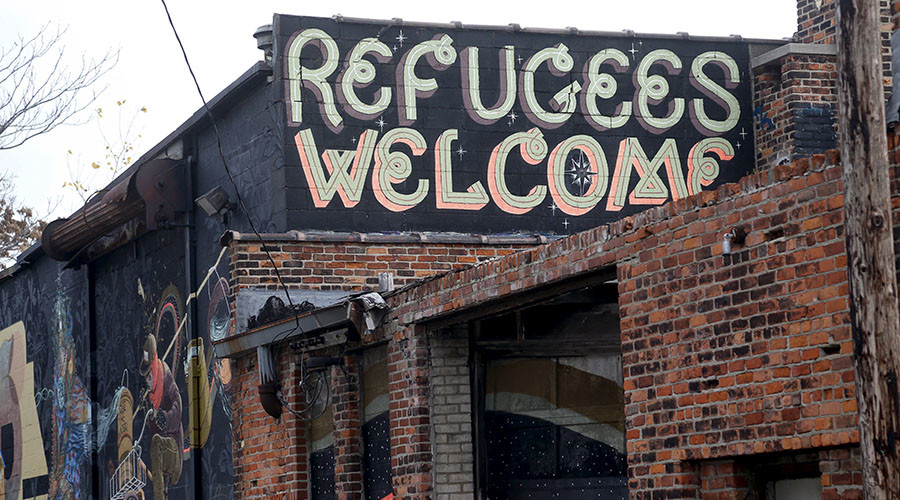 Also, states do not have the authority to ban refugees from settling in their territories, and their announcements are nothing but "political posturing," Kovalik added.
"The question whether States themselves could prevent immigrants or immigration has been well settled by the Supreme Court of the US …[which] said it is up to the Federal government under the Constitution to decide immigration policy. And states have no say in that. And under the refugee act of the 1980s as well. President has authority to take in refugees, so, this argument about the states not wanting refugees etc. - that is just political posturing."
Kovalik feels that the US "should have a liberal immigration policy that takes care of the most needy people."
On Tuesday, New Jersey Governor Chris Christie commenting on US refugee policy said: "I don't think orphans under five are being–you know, should be admitted into the United States at this point." He pointed out they have no family in the US and it would raise the issue of "how are we going to care for these folks."
According to Kovalik, that type of talk is "nonsense".
"And frankly, it shows a certain 'racist' inheritance in US foreign policy that they would view a baby as dangerous. It kind of shows that the US views itself at war with the entire world and that is why we are in this problem. And it is unacceptable," he adds.
Kovalik says that if we want to stop terrorism "a good place to start is ending this so-called war on terrorism because it is only making it worse. It is time to build a stable world in the Middle East and not try to bomb our way to fix our problems."
The statements, views and opinions expressed in this column are solely those of the author and do not necessarily represent those of RT.