US gov't halts biomedical research on chimpanzees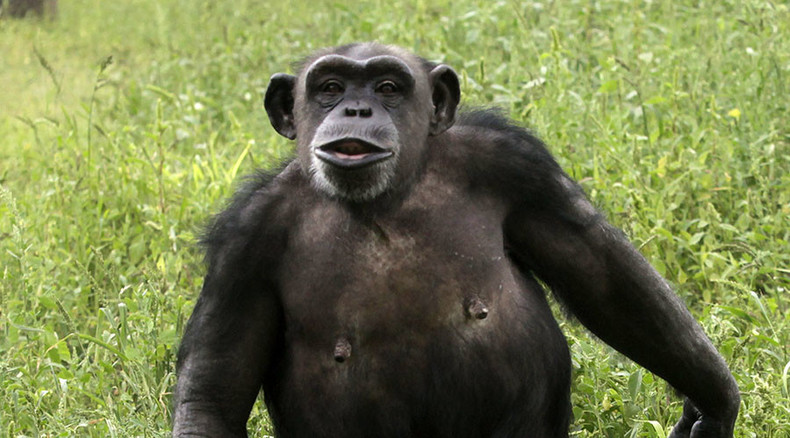 Citing a lack of research interest, the US National Institutes of Health (NIH) has ended its chimpanzee research program, announcing that its remaining 50 chimps will be retired and sent to a federal sanctuary.
NIH Director Francis Collins said in an open letter that it has been two and half years since NIH announced that it was reducing its chimpanzee program. At that time, the agency retired about 310 chimps.
There has been only one application for chimp use since that 2013 decision, according to NIH, but that application was withdrawn. Now, the rest of the "reserve" colony will be moved out by social groups, the agency said.
"It is clear that we've reached a tipping point," Collins wrote on Wednesday. "Effective immediately, NIH will no longer maintain a colony of 50 chimpanzees for future research."
Collins said the chimps were no longer essential for research purposes.
"I think this is the natural next step of what has been a very thoughtful five-year process of trying to come to terms with the benefits and risks of trying to perform research with these very special animals," Collins told the journal Nature. "We reached a point where in that five years the need for research has essentially shrunk to zero."

Read more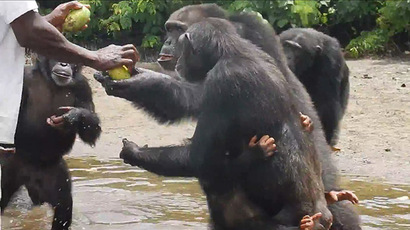 NIH will continue to maintain other non-human primates, such as rhesus monkeys, for potential research.
"These decisions are specific to chimpanzees," Collins wrote. "Research with other non-human primates will continue to be valued, supported, and conducted by the NIH."
Animal rights groups praised the move, for which they have long advocated.
"It's rare to close out a category of animal use so emphatically. That's exactly what's happening here, and it's thrilling," wrote Wayne Pacelle, president and CEO of the Humane Society of the United States.
Others that depend on animal research were less enthused.
"Given NIH's primary mission to protect public health, it seems surprising," Franke Trull, president of the Foundation for Biomedical Research, told Nature.
"I don't understand the decision of 'we're going to take that resource away forever'," she added.
Peter Walsh, a disease ecologist at the University of Cambridge, said the chimp retirement "narrows the possibilities for [chimpanzee] conservation research."
The phasing-out of the chimpanzee program was triggered in 2013, when the US Institute of Medicine – now the US National Academy of Medicine – recommended that most chimps under NIH control be retired.
Read more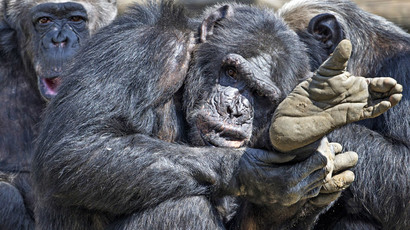 In addition, the US Fish and Wildlife Service gave research chimps endangered-species designation in June.
The remaining research chimps will be sent to Chimp Haven in Keithville, Louisiana, the only accredited federal sanctuary for chimpanzees. Chimp Haven, however, has only 25 open spots for NIH chimps, according to Nature.
Operators of a facility in Bastrop, Texas, owned by the University of Texas MD Anderson Cancer Center, decried the move, as it will effectively end behavioral and observational research in Bastrop. Furthermore, MD Anderson has allocated $500,000 to upgrade the Bastrop center.
"If these chimpanzees are moved to Chimp Haven, these facilities will be empty, while Chimp Haven will have to build more facilities," said Christian Abee, director of the Keeling Center for Comparative Medicine and Research at the Bastrop facility. "This decision demonstrates a fundamental lack of understanding of the quality of care and the quality of life provided chimpanzees at the Keeling Center."
Collins responded, saying there is little choice as to where the chimps must go, considering a 2013 law passed by Congress.
"Bastrop does have many positives and I'm sympathetic with their question," he told Nature. "But right at the moment we're bound by the law."