SpaceX poised to win first US military satellite launch as rival backs out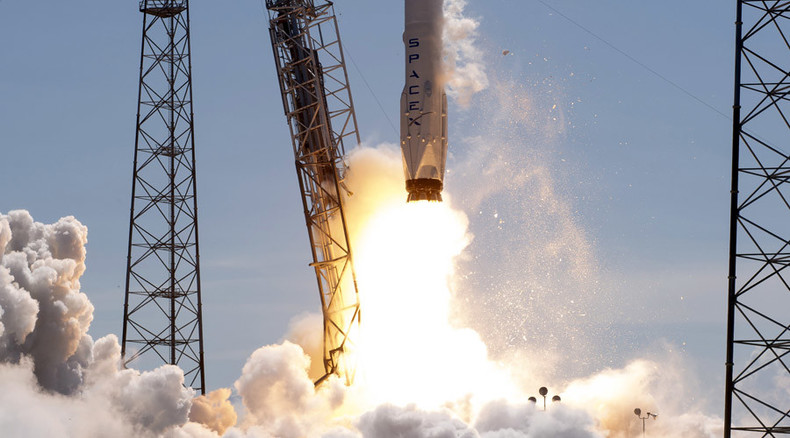 SpaceX is positioned to win a Pentagon contract to launch a global positioning satellite after United Launch Alliance, the only other certified bidder and sole supplier of launches until now, bowed out of the bidding due to the terms of the contract.
United Launch Alliance (ULA), a 50-50 joint venture between weapons giants Lockheed Martin and Boeing, told the US Air Force on Monday that it could no longer bid for the 2018 mission to launch the Pentagon's GPS III satellite because, among other issues, Congress is in the process of phasing out the Russian-made engines that power ULA's Atlas V rocket.
"We look forward to working with the Air Force to address the obstacles to ULA's participation in future launch competitions to enable a full and fair competition," ULA spokeswoman Jessica Rye said in a statement, according to Bloomberg.
Tony Bruno, ULA's chief executive, told the Washington Post that the company was "unable to submit a compliant proposal" given current restrictions placed on the RD-180 engine.
Citing allegations of Russia's involvement in Ukraine, Congress has chosen to end the use of the RD-180 engine for military launches by the year 2019. Though this year's defense spending bill allows the ULA to use four of the engines, the measure has not yet been signed into law, leaving ULA out of options.
Read more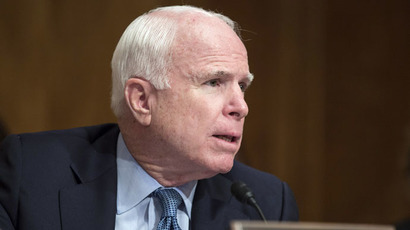 "I very much want to participate in future competitions, and having access to the Atlas V launch vehicle is key," Bruno said, adding that he hopes Congress will drop the RD-180 restrictions.
He noted that the procurement process for the contract did not help ULA, either. The Air Force put more emphasis on prices and not experience or performance, he said.
"The key elements of reliability and schedule, certainly our most important strengths, are not allowed to be considered to differentiate bidders," Bruno said. "It comes down to being a price-only comparison, which takes our biggest strengths off the table."
Elon Musk's Space Exploration Technologies Corp., or SpaceX, did not comment on ULA's actions, though an adviser to the company said ULA was trying to hold the Pentagon "hostage."
"They are effectively saying, 'We're not going to bid unless you give us these Russian rockets'," Ellen Tauscher, a former Democratic member of Congress, told the Post.
SpaceX is set to charge the Pentagon no more than $100 million for its military missions, its chief operations officer told a House of Representatives panel in March. ULA has charged $160 million or more, according to estimates cited by Bloomberg.
SpaceX was awarded Air Force certification in May. Prior to that, ULA was the only supplier of satellite launches, a $70 million market through 2030, according to the US Government Accountability Office. SpaceX was the first commercial space company to fly a mission to the International Space Station for NASA.