SpaceX Falcon 9 certified for NASA's 'medium-risk' science missions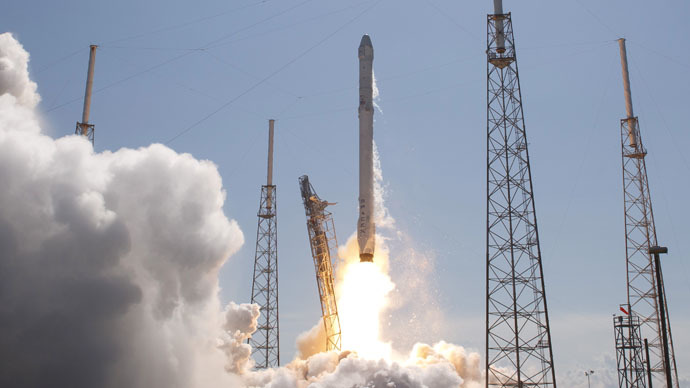 After years of delay, NASA has finally certified SpaceX's Falcon 9 rocket, designating it suitable for Category 2 space mission launches which carry "medium-risk" such as satellites and some of the less costly space probes.
NASA's Launch Services Program completed the certification process on Tuesday, George Diller, a NASA spokesperson told Space Flight Now.
READ MORE: SpaceX launch delayed: ISS crew on hold for coffeemaker delivery
The category awarded to the Falcon 9 falls just one step short of top Category 3 classification, which NASA allocates to spacecraft designed for delivering humans or those intended for distant missions. The Atlas 5, Delta 2 and Pegasus XL rockets operated by United Launch Alliance and Orbital ATK currently fall under that classification standard.
The certification of Falcon 9 took three years to complete. The process has dragged since 2012 when SpaceX secured an $82 million contract to launch a Jason 3 satellite jointly funded by the United States and France to measure sea roughness via satellite imaging.
READ MORE: SpaceX launches Falcon 9 on third try, 'soft-lands' reusable stage in ocean (VIDEO)
The $358mn project is finally set for launch on July 22 from Vandenberg Air Force Base in California. The final parts for the two-stage Falcon 9 rocket are expected to arrive from a factory in France in June, Diller said.
The rocket will deliver the satellite into orbit, placing it some 830 miles above Earth, where its radar altimeter will bounce signals off the world's oceans to measure wave height, sea level rise and data for weather research.
This will be SpaceX's seventh mission into space under NASA's guidance. Previous trips were organized by NASA through the space station program bypassing certification requirements needed for science missions.
You can share this story on social media: