FBI says 3 Virginia men planned 'race war' on black churches, synagogues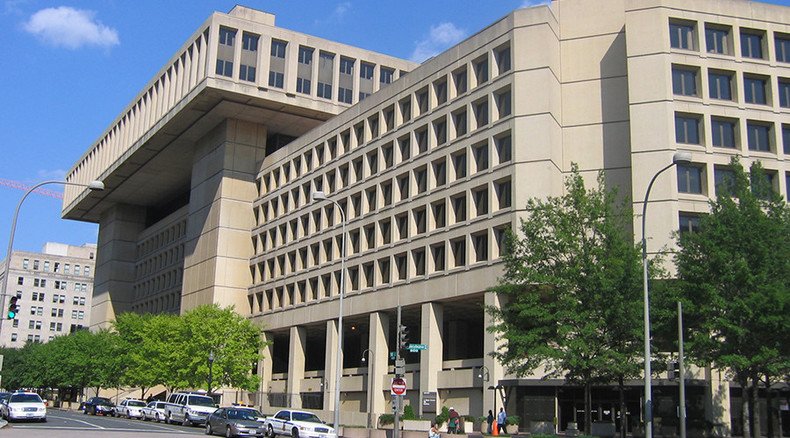 Three residents of Chesterfield, Virginia sought to buy weapons to attack black and Jewish places of worship, according to the Federal Bureau of Investigation. They were arrested and charged with conspiracy to illegally obtain firearms.
Robert Curtis Doyle and Ronald Beasley Chaney III were arrested Sunday night, after meeting with an FBI informant who posed as an arms dealer. A third suspect, Charles Halderman, was also arrested in connection with the case.
Halderman was arrested after meeting with Doyle and allegedly planning to murder a local jeweler, rob an armored truck and attack a gun store. The FBI said it began investigating Doyle and Chaney after receiving reports that they were discussing plans to "bomb or shoot up" Jewish synagogues and black churches "in furtherance of their extremist beliefs."
The two were said to "ascribe to a white supremacy extremist version of the Asatru faith" a neo-pagan belief in Nordic gods.
An undercover FBI agent met with the men several times to discuss the purchase of weapons and explosives, according to the affidavit filed at the US District Court for the Eastern District of Virginia on Monday. Chesterfield County is just south of the Virginia capital of Richmond.
Doyle and Chaney were technically arrested on weapons charges for attempting to buy firearms despite being convicted felons. Doyle has three charges on his record for possession and distribution of marijuana and embezzlement, while Chaney has prior charges of attempted robbery, felony with a weapon, and two counts of malicious wounding, according to WRIC-TV.
The FBI made a similar arrest in Gaston County, North Carolina in August, charging three men of conspiring to purchase weapons and ammunition from another Bureau informant. The trio allegedly believed the US government intended to impose martial law and wanted to resist it by force.
Last month, the US Department of Justice announced it would appoint a special counsel for "domestic terrorism." The decision was driven by the murder of nine African-American worshipers at a Charleston church in June, Assistant Attorney-General John Carlin explained at a conference co-sponsored by the Southern Poverty Law Center and George Washington University.
The suspect in the Charleston shooting, 21-year-old Dylann Storm Roof, reportedly said he wanted to start a "race war."
Sometimes known as "Odinism," Asatru is a neo-pagan religious movement worshiping Old Norse gods (Aesir) that arose in the US during the 1960s. The exact number of its adherents has been estimated by anywhere from 7,000 to 20,000.
In 2013, the US Department of Veterans Affairs officially approved the use of the Asatru symbol, the "Hammer of Thor," on grave markers of US service personnel who practiced the faith.
You can share this story on social media: