Charleston shooting drives appointment of DoJ domestic terrorism 'czar'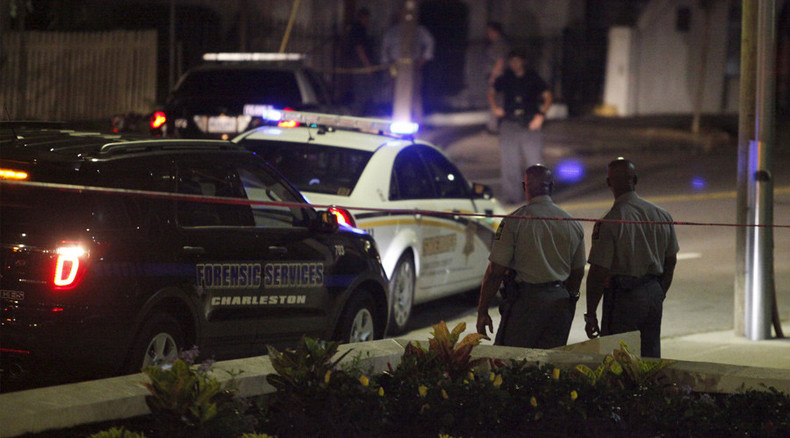 Citing the racial motivation in June's Charleston, SC, shooting, the US government is teaming up with activists to establish a domestic terrorism 'czar'. Critics are alarmed that veterans and gun owners may be targeted for their political beliefs.
Assistant Attorney-General John Carlin, head of the Department of Justice's (DoJ) National Security division, announced the creation of the new post at an event co-sponsored by the George Washington University and the Southern Poverty Law Center (SPLC) on Wednesday.
The Domestic Terrorism Counsel (DTC) will serve as the main point of contact for US attorney offices across the country, but also work at the headquarters to identify trends across cases, shape strategy, and "analyze legal gaps or enhancements" needed to combat threats, Carlin explained.
"Looking back over the past few years, it is clear that domestic terrorists and homegrown violent extremists remain a real and present danger to the United States," Carlin said. "We recognize that, over the past few years, more people have died in this country in attacks by domestic extremists than in attacks associated with international terrorist groups."
He was referring to a study published in June by the New America Foundation, indicating that non-Muslim extremists have killed 48 Americans since the September 11, 2001 terrorist attacks, while jihadist-motivated attacks accounted for 26 American deaths.
READ MORE: Right-wing terrorists twice as likely to kill Americans than Muslim jihadists are ‒ report
"We've been pushing for something like this for quite a few years," SPLC senior fellow Mark Potok told the Kansas City Star. "We feel like it's very much a step forward, although we'll have to see how it plays out."
SPLC president Richard Cohen called the decision "wise" and the focus on domestic terrorism "long-overdue."
SPLC runs Hatewatch, a blog dedicated to chronicling the activities of the "American radical right."
Both Carlin and SPLC officials brought up the murder of nine African-American churchgoers in Charleston, South Carolina, in June this year. Survivors said the shooter, identified as Dylann Roof, told them he was acting out of racial animus.
Roof's social media photos showed him wearing the flags of race-based South African governments, and posing with the Confederate battle flag. A number of states and local jurisdictions have banned the flag's display in the weeks following the shooting.
Carlin's announcement has prompted concerns that the US government may be using the cover of combating terrorism to go after political opponents. The Obama administration has been suspicious of veterans, gun owners and tea-party activists for years, Tom Fitton, president of the conservative Judicial Watch foundation, told WND.
"Ironically, it's probably the Justice Department itself that has done the most to foment racial violence in America over the last year or two," Fitton said.
Though there is no legal definition of domestic terrorism, the Federal Bureau of Investigation describes it as "Americans attacking Americans based on US-based extremist ideologies," Carlin noted. Domestic violent extremists can be motivated by anything from eco-radicalism to a range of "despicable" beliefs on the "full spectrum of hate," from anti-government sentiments to racism, bigotry and anarchy, he explained.
In Wednesday's speech, Carlin admitted that harboring extremist views, associating with a "hateful group" or expressing "hateful ideology" are not illegal as such, being protected by the First Amendment. However, the government has gone after domestic extremists using a range of other crimes, from firearms and explosives offenses, to fraud, tax violations and murder.