Senate blocks effort to cut federal funding for immigrant 'sanctuary cities'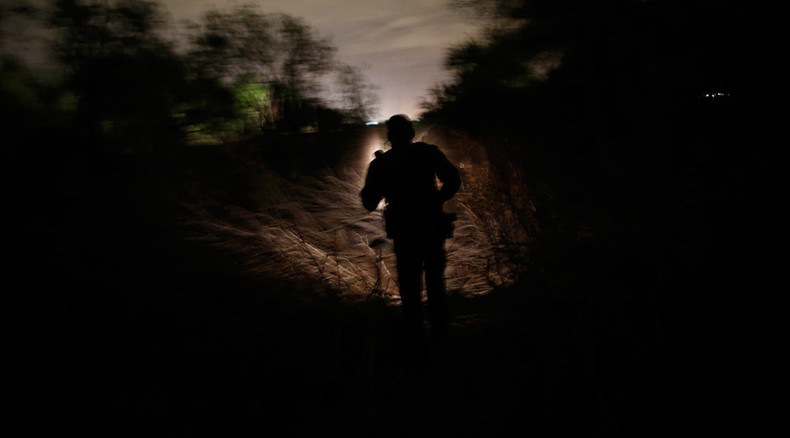 The US Senate has failed to advance a bill that would have cut off funding to cities that refuse to cooperate with federal law enforcement agencies in efforts to punish undocumented immigrants. The White House says it would have vetoed the bill.
The bill ‒ known as the Stop Sanctuary Policies and Protect Americans Act ‒ would have held "sanctuary jurisdictions accountable for defying Federal law" and "increase penalties for individuals who illegally reenter the United States after being removed" while providing "liability protection for State and local law enforcement who cooperate with Federal law enforcement and for other purposes." The bill's sponsor is Senator David Vitter, a Louisiana Republican who is currently running for governor of that state.
Needing 60 votes to advance, the bill only had 54 supporters. Senate observers had predicted Democrats would be able to block the measure.
The National Day Laborer Organizing Network hailed the bill's failure as an effort that "was never meant to become law."

"It was introduced as an odious act of scapegoating," Pablo Alvarado, executive director of the organization said.

"It is being used to defend unjustifiable deportations and it perfectly symbolizes the political cowardice of lawmakers both in Congress and within the Obama Administration and their collective failure to reform outdated US immigration policy," he continued. "It is also a reminder that going forward, progress will and must be made at the state and local level by bottom-up community organizing, through courageous activism, and with litigation to uphold civil rights and constitutional values."
Senate Judiciary Committee Chairman Chuck Grassley (R-Iowa) said the bill would have countered local immigration policies that "are all serious threats to public safety."
"For too long we have sat by while sanctuary jurisdictions release dangerous criminals into the community to harm our citizens," he added. "It's time we put an end to it. It's time we work toward protecting our communities, rather than continuing to put them in danger."
Republican Senators Marco Rubio and Ted Cruz, who are both running for the party's presidential nomination, supported the bill, as well.
President Barack Obama would have vetoed the bill if the Senate vote had succeeded, the White House said Tuesday. The House of Representatives passed a similar bill earlier this year.

The "Administration believes that these provisions would lead to mistrust between communities and State and local law enforcement agencies; undermine the ability of law enforcement to keep communities safe across the country; and impede our efforts to safely, fairly, and effectively enforce the Nation's immigration laws," the Office of Management and Budget said Tuesday in a statement ahead of the vote.
Senate Minority Leader Harry Reid (D-Nevada) dubbed the bill "The Donald Trump Act" ‒ named after Republican presidential candidate and supporter of harsh immigration policies, Donald Trump.

"Like the disgusting and outrageous language championed by Donald Trump, this legislation paints all immigrants as criminals and rapists," Reid said on the Senate floor Monday.
READ MORE: 'Toughest sheriff' in court for ignoring US judge's orders to stop racial-profiling patrols
Many major US cities ‒ including as San Francisco, California and Miami, Florida ‒ are considered "sanctuary cities" for undocumented immigrants. These cities generally prohibit municipal resources from being used in efforts to enforce federal immigration laws. Numbers USA, a group in opposition to increased immigration, says more than 300 cities and counties in the US do not cooperate with immigration enforcement.

The legislation came about following the July killing of Kathryn Steinle, who was shot in San Francisco by a seven-time convicted felon who had been deported to Mexico five times. Juan Francisco Lopez-Sanchez was released by San Francisco authorities after drug charges against him were dropped, even though US Immigration and Customs Enforcement had requested that Lopez-Sanchez be detained.