'Prison-like' Dover Immigration Removal Center to close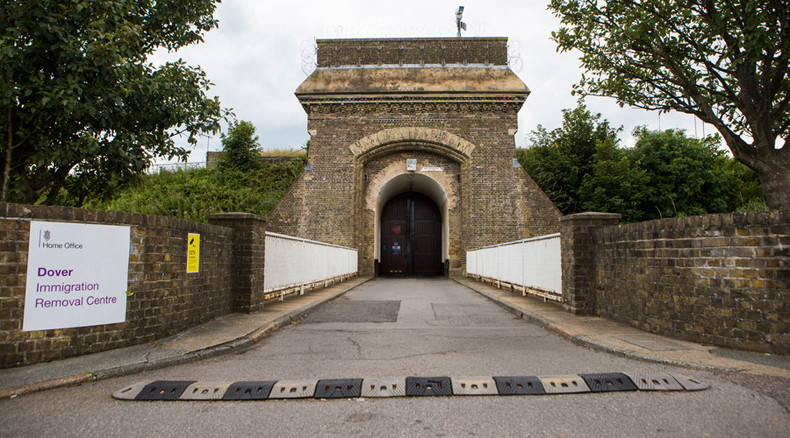 The Dover Immigration Removal Centre (DIRC) will shut down permanently, leaving nearly 200 staff jobless, it has been confirmed. Independent monitors had condemned the 'prison-like' and inhumane conditions at the center.
The facility, located on the Western Heights, will be returned to the Ministry of Justice, the Home Office said.
"Detaining and removing people with no right to be in the UK, with dignity and respect, is an essential part of maintaining effective immigration controls," a Home Office spokesperson said.
"That work requires an estate of modern, secure centers located with easy access to the airports from which removals take place.
"We keep our detention estate under constant review and have decided the site at Dover should no longer be used as an immigration removal center."
All detainees will be transferred to other immigration removal centers around the UK, it confirmed.
'Jobless'
The news has caused outrage among DIRC's 200 employees, who will be left jobless after the closure.
Conservative MP for Dover Charlie Elphicke said a "handful of workers" at DIRC have contacted him about their careers and the lack of communication from management.
"I am deeply concerned for the officers and their families and I am doing all I can to secure their deployment within the service," he told the Dover Express.
"I hope to meet the workforce very shortly and make their case to the Home Office," he added.
The center holds just over 400 failed asylum seekers who are waiting to be removed from Britain.
According to the BBC, it will close on November 1.
'Lonely & depressed'
According to a review by the Independent Monitoring Board (IMB), detainees in the "prison-like" immigration center feel unhappy, lonely and stressed.
The report released earlier this year said DIRC's detainees are forced to live in poor standards with no clue of when they will be deported.
"The prison-like appearance of the center, the poor standard of accommodation, the over-11 hours they spend locked-up, and indefinite detention, can result in despair and mental health issues," it said.
Some 22 detainees were held for over a year in 2014, according to the report.
In March, University of Kent (UKC) Amnesty International launched a petition calling for Home Secretary Theresa May to shut down DIRC.
"It would be cheaper for vulnerable asylum seekers to be given temporary accommodations than to be held in prison-like conditions," it said.
"We stand with the hundreds of detention center volunteers and wrongfully detained asylum-seekers. Let's send a strong message to Theresa May, urging her to introduce a humane, and effective, alternative to the detention center in Dover," it added.
In May, a DIRC detainee climbed onto the center's roof and threatened to take his own life in protest against imminent deportation. He was allegedly denied the medical treatment he needed, leaving him in severe pain.
'£14mn on private jets'
Furthermore, it has emerged the Home Office spent £14 million (US$21.6 million) in the past 18 months on private jets to deport failed asylum seekers back to their home countries.
The figures obtained under the freedom of information law have also revealed how one special flight carrying a lone failed asylum seeker to Morocco amounted to £250,000.
"Taxpayers will be astounded that when we're trying to make savings, mandarins are spending huge sums on half-empty flights," Jonathan Isaby, of the TaxPayers' Alliance pressure group told the Mail Online.