Organic weed? Colorado wants to restrict pesticides on marijuana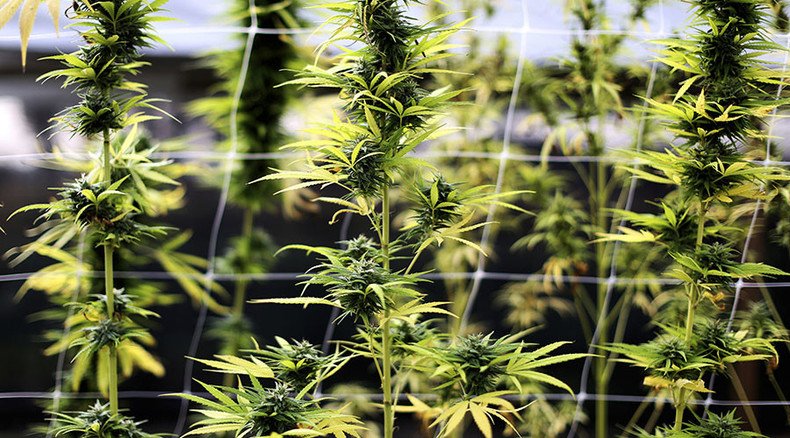 The state of Colorado has proposed rules that would reduce the number of allowable pesticides used on marijuana from 200 to about 75. Those to be permitted are the least harmful and already allowed by federal regulators for use on food and tobacco crops.
The proposal was issued last week, according to the Denver Post, and limits pesticide use on pot to chemicals considered nontoxic or safe enough that they do not need to be tested or registered with the federal government -- which still considers pot an illegal drug.

The move comes as the state of Colorado, which legalized recreational marijuana in 2012, has had difficulty settling on a finalized pesticide list. The US Environmental Protection Agency (EPA) has refused to offer guidance, complicating the state's process.
For the past two years, the state has allowed pesticides with warning labels ambiguous enough to avoid any violation, including pesticides with tolerance levels pertaining to food or consumption crops but with no known safety threshold for marijuana. The EPA sets tolerance levels for pesticides.

"The licensed marijuana industry and the state of Colorado are all stuck in the same dilemma in that pesticide regulations are controlled by federal law, and the federal government refuses to provide guidance," said Michael Elliott, executive director of the Marijuana Industry Group, according to the Post.
READ MORE: Recreational marijuana sales now legal in Oregon as state removes old pot violations

The state Department of Agriculture said public hearings on the issue could occur as soon as December or January, the Post reported.

If finally approved, the rules would only allow pesticides exempt from tolerance limits and which are allowed by the EPA for human-consumption crops. Any approved pesticide would also have to be allowed for use in specific locations, such as greenhouses.
READ MORE: Teens using e-cigarettes to vape marijuana - study

In order to have their product approved for marijuana, the proposal would allow pesticide makers to apply for exemptions from the EPA. To receive such an exemption, a company would have to test its product on marijuana and provide data proving its safety and indicating the level of residues found on the plant.

No company has requested an exemption yet, an EPA spokesperson told the Post. It is not yet clear if a company would even be granted an exemption given the federal government's designation of pot as illegal.
READ MORE: $60 per plant: DEA waging costly war to destroy marijuana in Oregon despite drug's legaliity

The new rules would "take away half of the products I use now," said pot-business owner Rob Jany, chief cultivation officer at Tru Cannabis in Denver, "and I face losing my crop no matter what I use.

"This will be a problem for the next 10 years until the EPA wakes up and properly tests everything," Jany told the Post. "We're all trying to wiggle our way around this so as not to get into trouble."

In September, Colorado authorities announced two marijuana recalls for unauthorized pesticide use. The state attorney general's office, meanwhile, has fraud investigators specifically assigned to review "organic" product designations used by marijuana companies.

On Monday, two marijuana users in Colorado filed a lawsuit against LivWell, a Denver pot business, which they say has used an unsafe pesticide – a fungicide called Eagle 20 EW – to grow their product. Eagle 20 EW is used on some consumable products but is considered unhealthy when heated and is banned for use on tobacco.

"The case is all about making sure that the cannabis industry is safe for consumers," said Steven Woodrow, an attorney for the plaintiffs.

A lawyer for LivWell said the company no longer uses the pesticide and has not heard of any illnesses related to their products.
"I think we're going to be seeing a lot of similar lawsuits in other states," said Alison Malsbury, a Washington state attorney knowledgeable of product liability issues in the marijuana industry.

"States need to develop comprehensive lab-testing requirements and guidelines about what pesticides are OK to use on this product," Malsbury told AP. "It's going to be treated no differently than food or beverages. We're not there yet. But it's headed that way."
You can share this story on social media: