Shooter of Virginia journalists 'closely identified' with 9/11 hijackers - police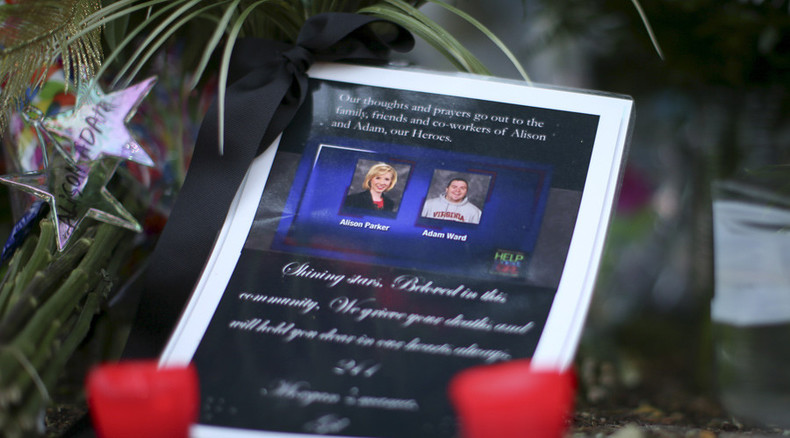 The fatal attack on two Virginia journalists this week was "well-planned and premeditated," state officials said, adding that the gunman "very closely identified" with the terrorists who carried out the 9/11 attacks on the World Trade Center.
"It is evident that Wednesday morning's attack was well-planned and premeditated," the Franklin County Sheriff's Office said in a statement Friday.
The statement added that the attacker Bryce Williams, also known as Vester Flanagan, wrote letters and had evidence showing he identified with mass murderers and terrorists.
"Based on careful scrutiny of those writings and evidence seized from his apartment, it is apparent that Flanagan very closely identified with individuals who have committed domestic acts of violence and mass murder, as well as the Sept. 11, 2001, attacks on the US," the statement said.
The medical examiner's office in Roanoke said that WDBJ reporter Alison Parker's official cause of death was gunshot wounds to the head and chest. Cameraman Adam Ward received gunshot wounds to the head and torso.
Both deaths have been classified as homicides.
In total, Williams fired 17 shots at the reporters, as well as the person they were interviewing, the sheriff's office said.
Parker and Ward were filming a live broadcast at a local shopping center when Williams fatally shot them.
Vicki Gardner, executive director of the Smith Mountain Lake Regional Chamber of Commerce, was being interviewed by Parker at the time of the incident, and was also shot. She is recovering after undergoing emergency surgery, losing a kidney and part of her colon.
Williams is said to have been a disgruntled ex-employee of WDBJ. He crashed his car hours after the incident, shot himself, and later died in hospital.
According to the New York Post, unnamed officials said Williams potentially stalked Parker and Ward.
"We are considering that he stalked the two victims," one source said. "It's one of our main theories. We are also poring over his social media accounts and all of his prior contacts."