Virginia shooter who killed 2 journos posts video on Twitter, says reporter made 'racist comments'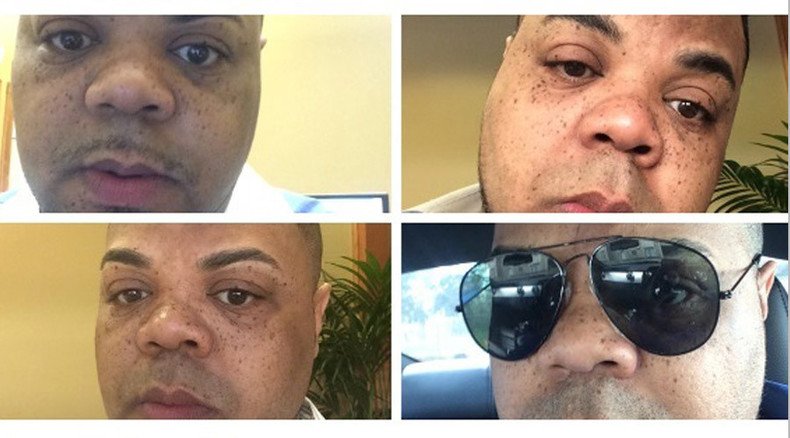 Bryce Williams, the gunman who killed two journalists during a live broadcast in Virginia, boasted of the brutal murders on Facebook and Twitter, posting his own videos of the incident.
2 WDBJ journalists killed during live broadcast in Virginia
RT reveals Bryce Williams YouTube channel with 6 minute resume video
Virginia shooting victims: Tributes paid to Alison Parker and Adam Ward
"I filmed the shooting, see Facebook," Vester Lee Flanagan II, who went as 'Bryce Williams' on air, wrote on Twitter before his account was suspended.
Alison made racist comments

— Bryce Williams (@bryce_williams7) August 26, 2015
Williams posted a link to his Twitter account on Facebook on Monday, and did two "video tests" on August 19. Along with his Twitter page, Williams' Facebook account has also been suspended.
The video posted by Williams showed him approaching reporter Alison Parker while she interviewed a person live on air. Photographer Adam Ward could also be seen in the footage.
The gun is then raised, but Parker is seemingly unaware, as she continues to ask the interviewee a question.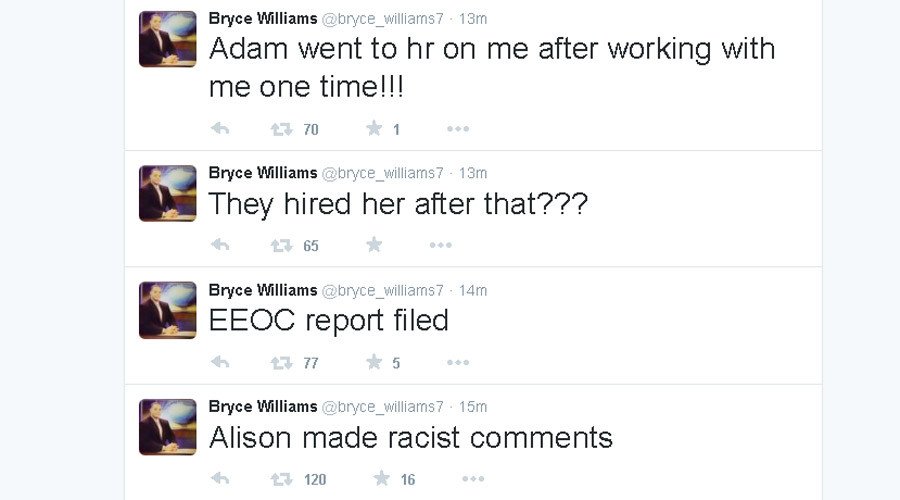 In a second video, Williams starts shooting, and Parker is seen running for shelter. Eight shots could be heard before the screen went black. An additional eight shots were then heard; this is presumably when Ward was shot.
EDITORIAL ADVISORY: RT is not using any video footage of the shooting out of respect for the victims and their families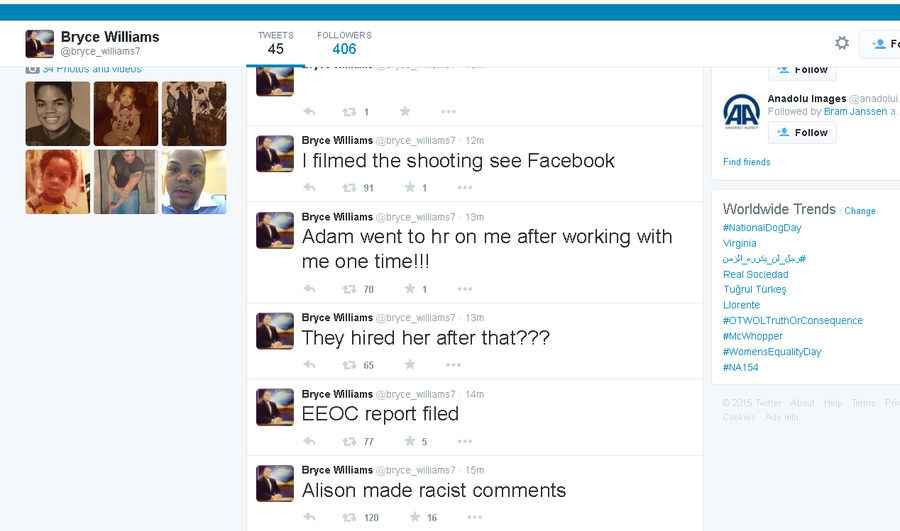 Williams shot himself on I-66 in Faquier County near mile marker 17, WDBJ reported, citing state police. This took place at around 11:25 a.m. local time. The location is about a three hour drive from where the shooting took place.
Sometime between last night & this morning, @ABC received fax from someone claiming to be Bryce Williams. Turned over to authorities #WDBJ

— Jon Williams (@WilliamsJon) August 26, 2015
Local officials have stated that Williams died in the hospital of self-inflicted wounds, but say they still "do not know the motive" behind the shooting.
The two journalists killed on Wednesday worked for WDBJ, and the station has confirmed that Williams was a former employee. The general manager of the station, Jeff Marks, said Williams was fired from the channel two years ago and had to be escorted from the building.
LISTEN MORE:
Back in 2000, Flanagan filed a lawsuit in federal court, saying that he had been called a "monkey" by a producer at the WTWC television station in Florida, where he worked as a weekend news anchor and night reporter. He also claimed that his supervisor called black people lazy.
According to court records, the case was settled and dismissed the next year.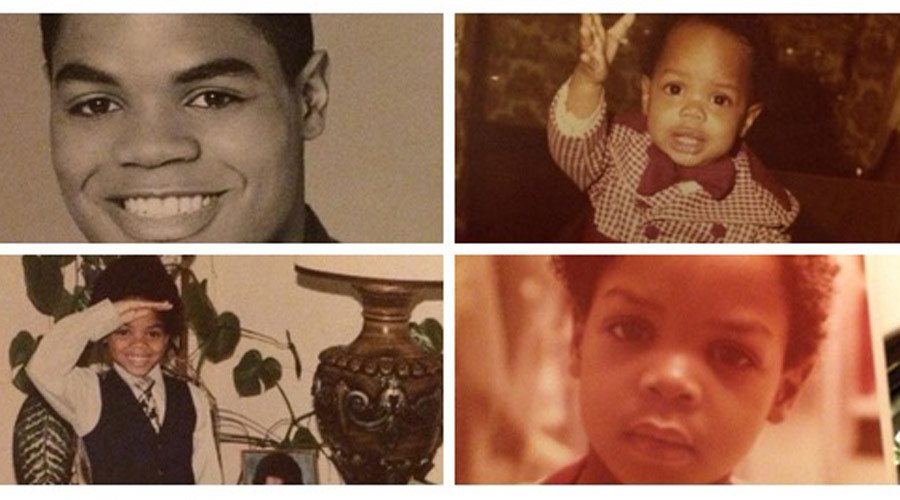 You can share this story on social media: