US interests in Africa: Four things you need to know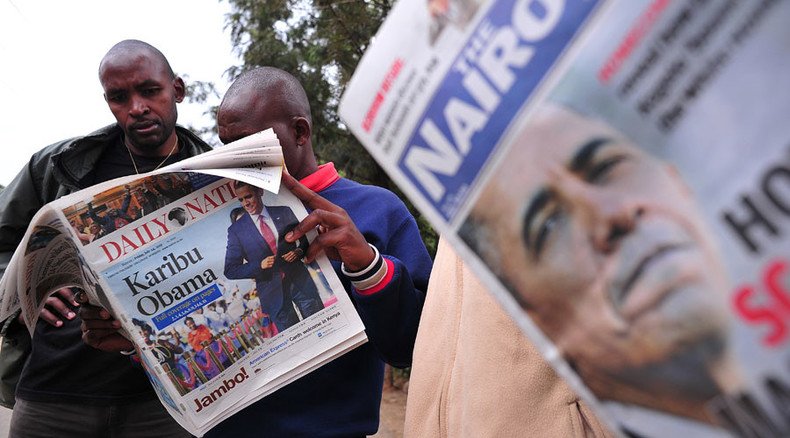 As US President Barack Obama heads to Kenya for a global business summit, Africans point out he has done less for the continent than George W. Bush. How involved is the US in Africa, and do its interests go beyond military bases and the "war on terror"?
As president, Obama visited Ghana in 2009, and toured Senegal, South Africa and Tanzania in 2013, returning to South Africa later that year for the funeral of Nelson Mandela. This is his first visit to Kenya as president, and will likely be the last.
Africa has 1.1 billion inhabitants and five of the ten fastest-growing economies in the world, according to the Economist, yet China is far more influential on the continent than the US. The last major US initiative in Africa was President Bush's Millennium Challenge Corporation (MCC) in 2004, which channels US aid to public health programs and political and economic reforms.
More recent US involvement on the continent has mostly been military in nature.
Bases, drones and Africa Command
Officially, the US has only one permanent military base in Africa – Camp Lemonnier, in the tiny East African nation of Djibouti. It was established in 2001 as a main staging area for the war on terror in eastern and sub-Saharan Africa, dubbed "Operation Enduring Freedom."
With the exception of Egypt, the entire continent falls under the purview of the US Africa Command, or AFRICOM. Established in 2007, AFRICOM was responsible for the 2011 intervention in Libya that backed the rebellion against the government of Col. Moammar al-Gaddafi. AFRICOM troops have also been involved in fighting Islamist insurgencies in Libya, Mali and Chad in subsequent years.
US troops, trainers, advisers and special operations forces are present in a dozen other countries of sub-Saharan Africa. Most recently, Somali officials confirmed the presence of US special operations forces at two airbases in southern Somalia, used for launching raids and drone strikes against the Islamist group Al-Shabaab.
Many African governments have vied for hosting the AFRICOM headquarters, which is currently in Stuttgart, Germany. The US has said that it has no plans to relocate the HQ in the near future.
Terrorism and conflict
Africa has long been torn by conflicts driven by sectarian enmities, power struggles, and disputes over colonial borders. One of the deadliest wars in recent memory has ravaged Congo (formerly Zaire) for a generation. In recent years, Islamist insurgencies have added to the body count.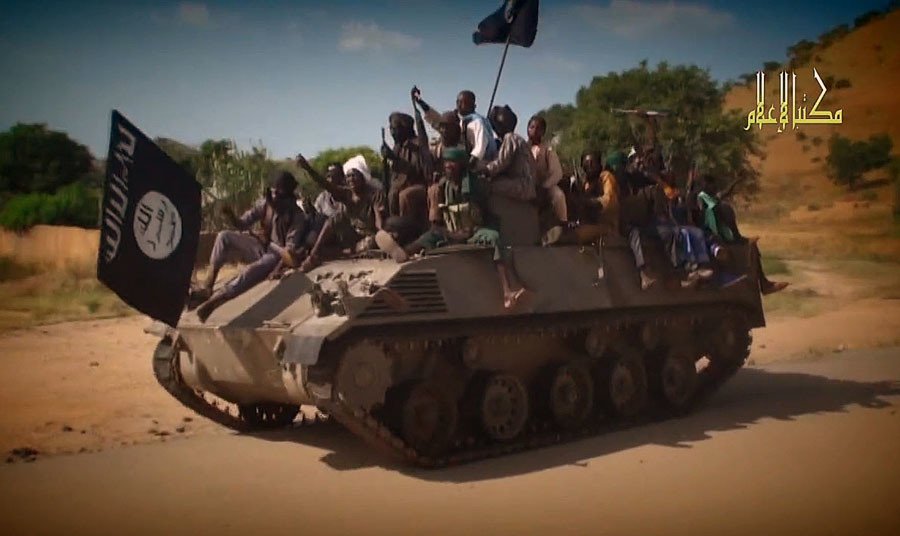 The glitzy Westgate shopping center in Nairobi was a symbol of Kenya's growing prosperity, until a 2013 attack by Al-Shabab militants killed 67 people. Westgate reopened last week, after installing extensive security measures.
In Nigeria, an Islamist group commonly known as "Boko Haram" – roughly translated as "Western education is a sin" – has afflicted the northeastern provinces since 2009, further exacerbating tensions between the country's Muslim north and Christian south. In March this year, Boko Haram pledged allegiance to the self-proclaimed Islamic State (IS, also known as ISIS), a group currently controlling large parts of Syria and Iraq.
Another Islamist group based in Libya, which descended into chaos following the overthrow of Colonel Gadhafi in 2011, has also pledged allegiance to IS. The group has captured and executed a number of Egyptian Christians, and threatened to invade Europe. Last month, a gunman with IS sympathies killed 30 tourists on a beach in Tunisia.
Against the 'gay agenda'
One particularly problematic issue in US relations with Africa is the difference of views over homosexuality. While the US recently legalized same-sex marriages and made "gay rights" a major plank of foreign policy, some 38 African nations have outlawed homosexuality and punish it with lengthy prison terms.
Kenya, for example, punished same-sex acts with up to 14 years in prison, and even 21 years in certain aggravating circumstances.
One political party in the country, the Republican Liberty Party, even announced a "naked protest" against what they called Obama's "open and aggressive support for homosexuality." The party planned to greet the US president with 5,000 "totally naked" protesters in order to make Obama "see and understand the difference between a man and woman."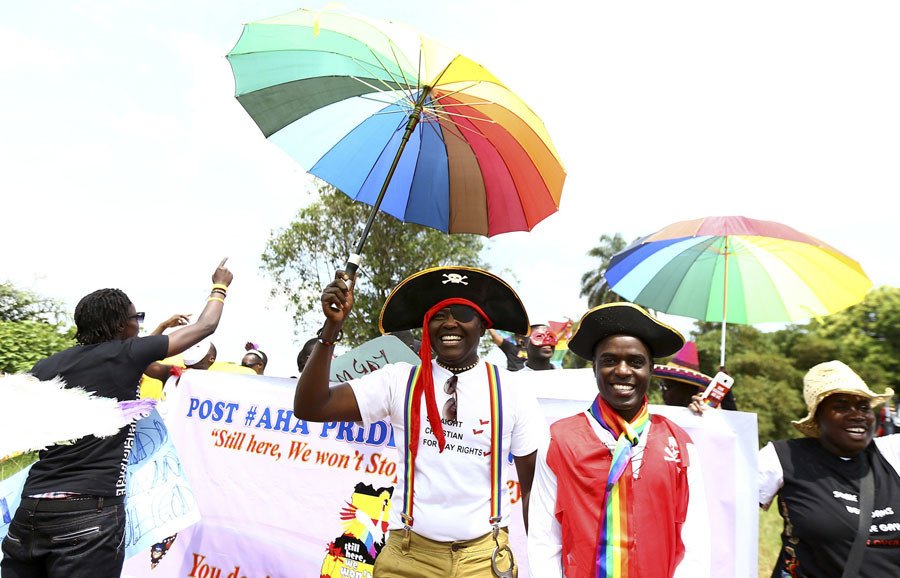 Party leader Vincent Kidala decided to cancel the protest, however, after receiving a 2 a.m. call from the Kenyan government assuring him that President Kenyatta had no intention of discussing gay rights with Obama.
It is unclear whether Obama will bring up the topic, however. White House Press Secretary Josh Earnest told reporters earlier this month that the president "will not hesitate to make it clear that protection of fundamental human rights is also a priority for Kenya."
China and BRICS
African diamonds, uranium deposits, rare metals, and fossil fuels have long attracted foreign attention. Chinese investors have made substantial inroads into the continent in recent decades, negotiating numerous construction projects, mining rights and oil and gas exploration deals. African leaders have shrugged off Western criticism by pointing out the Chinese do not put political conditions on their aid or investments, and give loans on much better terms.
Economic aid from the West "comes with so many strings attached," South African President Jacob Zuma told RT recently, adding that the lenders "want to dictate what you should do."
"You can't utilize that kind of assistance the way you want. So, in a sense, it has conditions that will keep you dependent all the time," Zuma said.
Despite its cordial relations with the West, South Africa has aligned with the "BRICS" bloc of Brazil, Russia, India and China, in setting up a new investment bank and other economic institutions.
You can share this story on social media: