Army National Guard soldiers at risk of identity theft after data breach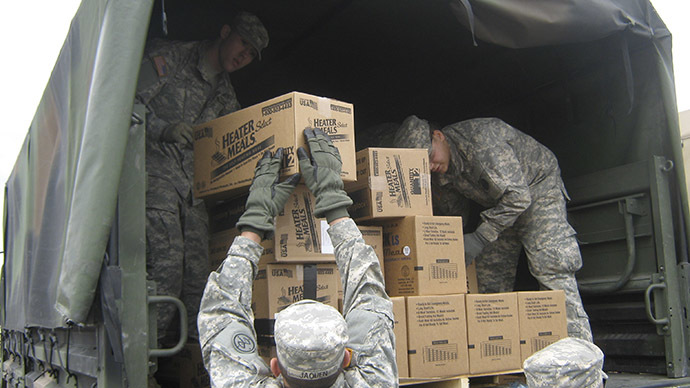 Army National Guard members should check their credit reports after a breach in the bureau's security put the personal information of soldiers at risk. A contract employee unintentionally transferred files to an unapproved data center, officials said.
The compromised data includes Personally Identifiable Information (PII) such as soldiers' names, full Social Security numbers, dates of birth and home addresses.
"All current and former Army National Guard members since 2004 could be affected by this breach because files containing personal information [were] inadvertently transferred to a non-DoD-accredited data center by a contract employee," Major Earl Brown, a spokesman for the National Guard Bureau, said in a statement.
The Pentagon did not disclose when the breach occurred, nor did it say how many soldiers may be affected. Although the security lapse isn't believed to be malicious, Guard members should be vigilant about monitoring their information, Brown said.
"The issue was identified and promptly reported, and we do not believe the data will be used unlawfully," Brown said. "This was not a hacking incident, in which the intent was to use data for financial gain. Nonetheless, the Guard believes that individuals potentially affected need to know about the breach and what actions they can take to protect themselves from potential identity theft."
The National Guard is notifying all its members "out of an abundance of caution."
Army #NationalGuard announces data breach; establishes call center: http://t.co/1C2xzz6hsE

— National Guard (@USNationalGuard) July 10, 2015
"The National Guard Bureau takes the control of personal information very seriously," Brown said.
The military breach is unrelated to the two hacks of the US Office of Personnel Management (OPM) that left 21.5 million Americans at risk of identity theft. OPM Director Katherine Archuleta resigned on Friday to allow the agency to "move beyond the current challenges" related to the two intrusions, a White House official said.
During a combative congressional hearing in mid-June, Archuleta and other OPM staff blamed the hacks on outdated security systems, noting that the OPM Inspector General has issued report after report detailing OPM's security shortcomings.
China is believed to be a "leading suspect" in those hacks. Beijing rejected the accusations as "irresponsible" and "counterproductive."
The Army National Guard has set up both a web page and a toll-free phone number for its members. The page provides them with steps on how to check credit reports, how to guard against identity theft and whom to call if any fraudulent activity has occurred with their personal information, while the call center (877-276-4729) provides information on what to do to prevent, or react to, potential identify theft.