Washington urged to allow women raped by ISIS to get US-aided abortions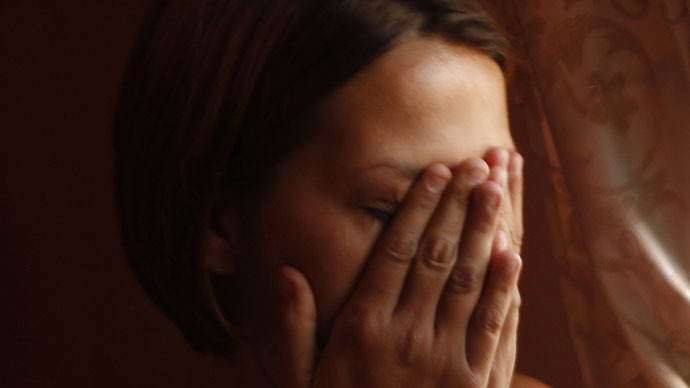 Women raped by the Islamic State and other terror groups are not allowed access to US federal aid to get an abortion because of a decades-old law. Christian, Muslim and Jewish leaders are calling on President Obama to change the legislation.
It's the Helms amendment, which was drafted 42 years ago, that forbids US foreign aid money from funding abortion "as a method of family planning or to motivate or coerce any person to practice abortion."
READ MORE: ISIS sex atrocities: Child rape, forced virginity surgeries exposed in UN report
But a group of prominent human rights and faith leaders, joined together by the Center for Health and Gender Equality (CHANGE), argue that women who have been raped by terrorists aren't asking to end their pregnancies for "family planning purposes," The Washington Post reported.
On its website, CHANGE has accused the United States Agency for International Development (USAID) of consistently misinterpreting "the Helms language to exclude funding for abortion services where it is not used as a method of family planning such as in the case of rape."
CHANGE and the group of leaders have called on President Barack Obama to issue an executive order making government aid available for abortions in the case of rape and incest.
"President Obama has spoken compassionately about women and girls raped in war and conflict, but has failed to act on that compassion," the group said in a June 4 news conference.
READ MORE: ISIS releases horrifying sex slave pamphlet, justifies child rape
Obama has indeed repeatedly spoken about woman and girls being raped in global conflicts. In a September 2014 address about Islamic State (formerly ISIS/ISIL), he said the group's fighters "enslave, rape, and force women into marriage."
One month later, during a speech at the United Nations, he said that "mothers, sisters, daughters have been subjected to rape as a weapon of war."
But Obama's critics maintain that the president has not acted on his words.
"We are asking for the president not to put politics ahead of women," CHANGE president Serra Sippel said.
The coalition of religious and human rights leaders met for a summit at St. John's Episcopal Church in Washington DC last week, just steps away from the White House.
In an effort to state the group's position before the event, one leader cited the kidnapping of hundreds of Nigerian girls by Boko Haram last year – many of whom were raped.
"People are horrified by the news about the girls who were kidnapped by Boko Haram," said Central Conference of American Rabbis President Denise Eger, who attended the summit.
READ MORE: British women oversee ISIS abuse, sexual slavery of Yazidi girls
"But we have the power of our nation to actually do something to save those girls and to provide the medical care they need, the health care they need, the reproductive care they need," Eger said.
However, some believe any change in the amendment should be debated by Congress, due to the controversial nature of abortion.
"I would urge these particular religious leaders who are calling for overseas abortions to be paid for by the American taxpayers to donate their own money," said Eric Scheidler, executive director of the Chicago-based Pro-Life Action League. He also urged them "not to look to abortion as an answer to the problem of rape."
Meanwhile, the White House has referred questions about the Helms amendment to USAID.
READ MORE: Women and girls recall 'systematic rape' by ISIS militants – HRW
Benjamin Edwards, a spokesman for the agency, refused to respond directly to the issue of abortion funding, but said the administration takes the issue "extremely seriously," The New York Times reported.
This is not the first time the coalition has urged the Obama administration to make changes to the Helms amendment.
Last year, CHANGE and the Religious Coalition for Reproductive Choice helped send a letter to the president, which was signed by 33 religious leaders and women's advocates.
The letter stated that it is "unacceptable – and in fact immoral – for our nation to continue to apply the Helms Amendment incorrectly."
Sex atrocities committed by ISIS are a reality, their crimes exposed in a UN report last month. The report stated that fighters buy children as sex slaves and force them into marriage. Girls from Iraq and Syria told an official that they were stripped, sold and made to undergo more than a dozen virginity reparation surgeries.
An April report from Human Rights Watch told a similar story, providing the accounts of Yazidi women and girls who had been subjected to "systematic rape and other sexual violence" by ISIS. One of the girls mentioned was only 12 years old.
In December, ISIS released a sex slavebrochurewhich outlined how to capture, punish and rape female non-believers. It also justified child rape.