ISIS releases horrifying sex slave pamphlet, justifies child rape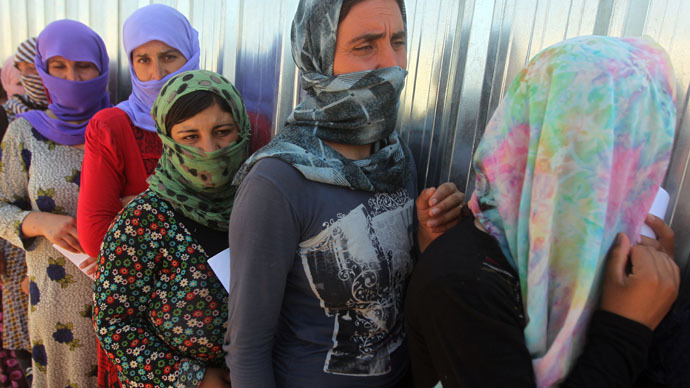 The Islamic State militant group has released a guide to the capture, punishment and rape of female non-believers. It outlines how to use them as their sex slaves and also justifies child rape.
The guide appears in the form of questions and answers about how to capture and subjugate woman of other beliefs.
The sickening list appears to have been printed on December 3 by Islamic State (IS, formerly ISIS) in-house publishers for their"Research and Fatwa Department".
The document has been translated by the Middle East Media Research Institute, an NGO based in Washington DC.
Researchers from the anti-extremism think tank Quilliam told the Independent that they believed it "can be traced back to some of ISIS's most active propagandists."
READ MORE: British women oversee ISIS abuse, sexual slavery of Yazidi girls
It's known the Islamic State has kidnapped more than 2,500 women, and another 4,600 are missing.
In their twisted, medieval interpretation of Islam the document makes crystal clear how these woman are treated, and that such treatment is permissible because the captives are non-Muslims.
The rules then state that it's alright to rape a slave "immediately after taking possession of her" and that it is "permissible to have intercourse with the female slave who hasn't reached puberty if she is fit for intercourse."
In the simplistic document, called 'Questions and Answers on Taking Captives and Slaves', slave woman are referred to as al-Sabi and they can only be taken from 'ahl al-harb', a group of people with whom the IS considers itself at war – in other words, anyone who doesn't follow their extreme interpretation of the Koran.
Among some of the points on the list were: "It is permissible to beat the female slave as a form of darb ta'deeb [disciplinary beating], but it is forbidden to use darb al-takseer [literally, breaking beating], [darb] al-tashaffi [beating for the purpose of achieving gratification], or [darb] al-ta'dheeb [torture beating]. Further, it is forbidden to hit the face."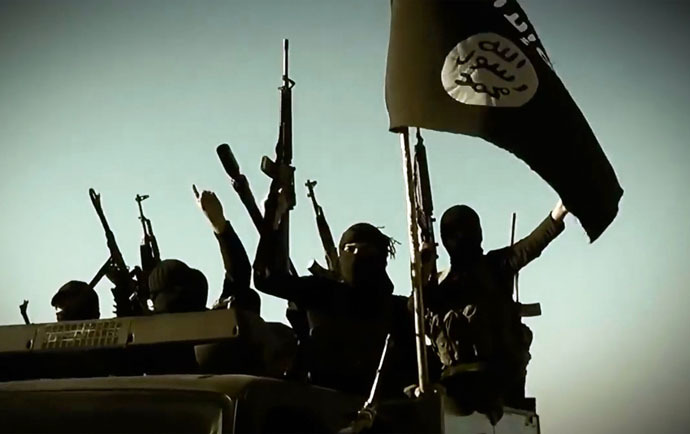 While another also said "A male or female slave's running away [from their master] is among the gravest of sins…"
"The content, while it is abhorrent and shocking, is not surprising – we know that IS ideologues have justified and legitimated slavery in past publications," Charlie Winter, from the Qulliam Foundation, told the Independent.
READ MORE: Pope brands ISIS violence in Syria, Iraq 'grave sin against God'
The pamphlet emerged at the same time as information about young British female Muslims came to light. These women have used social media to boast about joining Islamic State's terrifying all-female police force, which dole out beatings and manage brothels where thousands of Yazidi women are kept after being sold for just $42.
The Islamic State believes that Yazidis are devil worshipers and are therefore worse than 'people of the book' such as Christians and Jews, who can escape imprisonment by paying a monthly tax. Yazidis, however, are not able to pay their way out of jail.
The Yazids live in the north of Iraq and north east of Syria, who follow the ancient Yazidi religion.
The IS price list for slaves ranks the cost of a woman by age, so while a woman aged 40-50 would sell for just 50,000 dinars or $43, a girl aged 10-20 would be worth 150,000 dinars ($125) and a child under nine would sell for 200,000 dinars ($166).
You can share this story on social media: