Supreme Court to rule on lethal injection drugs after Oklahoma botched executions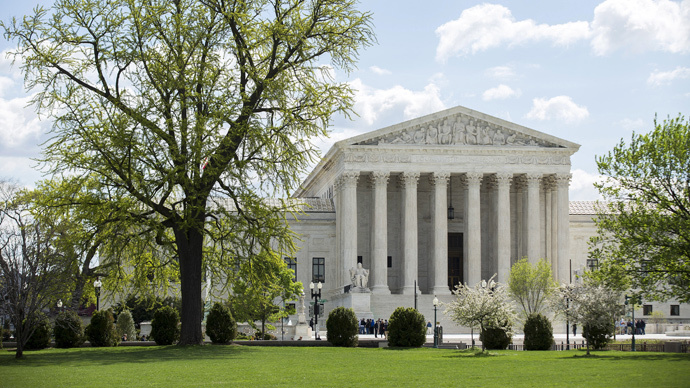 The US Supreme Court is hearing arguments on lethal injections for the first time in nearly a decade, following a botched execution in Oklahoma and amid a nationwide shortage of the drugs used in the procedure.
On Wednesday, the state of Oklahoma and lawyers for three death row inmates there presented their arguments to the Supreme Court, where the nine justices appeared to be sharply split between the two sides, Reuters reported.
Conservatives on the court appeared to side with the state in favor of its new lethal injection drugs, but the likely swing vote, Justice Anthony Kennedy, said little to reveal how he might vote.
READ MORE: Drug cocktail in US executions deemed 'too cruel for animals'
If the justices decides to rule against the use of the drug cocktail, it will be the first time in US history the Supreme Court has deemed a particular method of execution unconstitutional.
According to the lawsuit filed by three men scheduled for execution, Oklahoma's lethal injection combination violates the Eighth Amendment of the Constitution, which protects Americans from cruel and unusual punishment.
The inmates argue that the sedative midazolam, which is used by Oklahoma during executions, is not strong enough to knock inmates completely unconscious and thus protect them from pain during the procedure. Additionally, the lawsuit states that since midazolam is not considered effective enough to use in surgery, it should not be used for lethal injections.
The lawsuit was filed after the botched execution of Clayton D. Lockett in April 2014.
Lockett, 38, died of a heart attack after his execution went wrong. Oklahoma used a new combination of lethal drugs, the details of which were kept secret despite a flurry of court challenges and commentary from Oklahoma lawmakers in the weeks leading up to Lockett's death.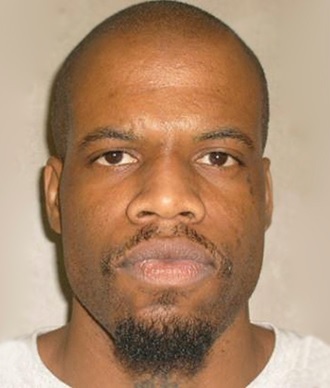 Prison officials eventually admitted that they had to cancel the execution, which officially began at 6:23 p.m., because Lockett was still moving at 6:37 and looked up to say, "something's wrong." Visibly writhing in pain, he died 43 minutes after the procedure began.
Doctors burst a vein in Lockett's body while administering the drug cocktail, which was injected locally instead of directly into his bloodstream as a result. An unknown amount of the drugs were absorbed into his body.
The last time the Supreme Court ruled on lethal injections, it upheld that the three-drug combination then used by Kentucky did not violate the Constitution's ban on cruel and unusual punishment. However, the justices held differing views on their reasoning and how the decision might affect the death penalty going forward, with seven of the nine writing opinions.
"Simply because an execution method may result in pain, either by accident or as an inescapable consequence of death, does not establish the sort of 'objectively intolerable risk of harm' that qualifies as cruel and unusual," Chief Justice John Roberts wrote for the court.
Justice Clarence Thomas agreed with the overall decision, but not the reasoning behind it. Instead he determined that a method of execution is only unconstitutional "if it is deliberately designed to inflict pain."
But in 2010, manufacturers began objecting to the use of their drugs in executions, and either stopped making them or stopped importing them to the US.
"The drug protocol the court validated in 2008 was no longer available," Deborah Denno, a law professor at Fordham University who specializes in capital punishment, told CBS News. As a result, "there's been an explosion of different kinds of protocols that aren't similar to what the court upheld in 2008."
By 2014, Oklahoma was forced to move to the untested lethal injection combination for the Lockett execution because of severe shortages of the various drugs typically used in executions ‒ namely a sedative called sodium thiopental and the barbiturate pentobarbital. Instead, they began using midazolam, which was used in three separate problematic executions last year. Lockett's was the second of the three.
"Companies create and sell pharmaceuticals where their purpose is to heal. The state takes these pharmaceuticals and tries to imagine a different purpose for them, and to see if they can turn these medicines into poisons," Joel Zivot, an assistant professor of anesthesiology at the Emory University School of Medicine, told the Washington Post after the third botched execution, which happened in Arizona in July.
Oklahoma halted capital punishment in the state for nine months after Lockett's death as it conducted a review on the procedure. In January, executions resumed, using a different three-drug cocktail on Charles Warner, who had been scheduled to die just hours after Lockett.
"Before I give my final statement, I'll tell you they poked me five times. It hurt. It feels like acid,"Warner said that night. "My body is on fire."
READ MORE: Experimental execution: Oklahoma legalizes nitrogen-gassing of death-row inmates
Warner had petitioned the Supreme Court for a reprieve before his execution, but the nine justices voted 5-4 to reject his appeal.
Writing the dissenting opinion, Justice Sonia Sotomayor wrote that the new methods deserve scrutiny, as many states have increased their use of untested drug cocktails as the old chemicals faced shortages throughout the country.
"Petitioners have committed horrific crimes, and should be punished," Sotomayor wrote. "But the Eighth Amendment guarantees that no one should be subjected to an execution that causes searing, unnecessary pain before death."
Sotomayor ‒ along with the other three liberal-leaning justices ‒ is expected to side with the inmates against the lethal injection drugs.
You can share this story on social media: