​'No credible plot': DHS distances itself from chief's 'mall terror threat' warnings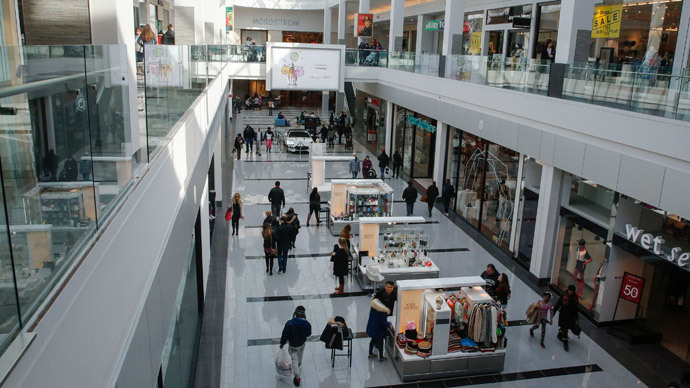 The Department of Homeland Security has denied it is aware of any credible terrorist plots against shopping centers on US soil after their chief advised shoppers, particularly in the Mall of America, to be careful following threats from Somali extremists.
"We are not aware of any specific, credible plot against the Mall of America or any other domestic commercial shopping center," Homeland Security Department spokeswoman Marsha Catron said in a statement. She noted, however, that federal agents have shared the information with local law enforcement and "private sector partners."
Earlier on Sunday, Homeland Security Secretary Jeh Johnson spoke on CNN's State of the Union about the threat made in a video attributed to Somalia's Al-Shabaab radical group.
"Anytime a terrorist organization calls for an attack on a specific place, we've got to take that seriously," he said, calling for caution by those visiting US malls, particularly one of the world's largest – the Mall of America.
"This latest statement from Al-Shabaab reflects the new phase we've evolved to in the global terrorist threat, in that you have groups such as Al-Shabaab and ISIL publicly calling for independent actors in their homelands to carry out attacks," Johnson said.
Jeh Johnson: DHS taking Mall of America threat 'very seriously.' http://t.co/TAgvjWIRXC | Getty image pic.twitter.com/BatVp9hctl

— POLITICO (@politico) February 22, 2015
Al-Shabaab was responsible for the deadly 2013 attack on a Westgate shopping mall in Nairobi, Kenya, which resulted in over 60 civilian deaths and sparked fears of similar attacks being carried out around the world.
This weekend, the group released a video calling for more "Westgate-style" attacks in the West against "American or Jewish shopping centers."
READ MORE: Kenyan president: Nairobi siege over, 61 civilians, 5 terrorists dead
In a video, attributed to the group, an unidentified militant names the Mall of America, West Edmonton Mall in Canada and London's Oxford Street as possible targets. Both the Mall of America and West Edmonton Mall said they were implementing additional security measures following the threat.
The new threat issued in the video, however, does not add much to the persistent threat of "lone wolf" attacks, which US security officials are prepared for, one source told Reuters. The Royal Canadian Mounted Police said there was no evidence of any specific "imminent threat." London police for their part said they were assessing the information.
You can share this story on social media: