​Khorasan terrorists will attack US 'very, very soon,' FBI director warns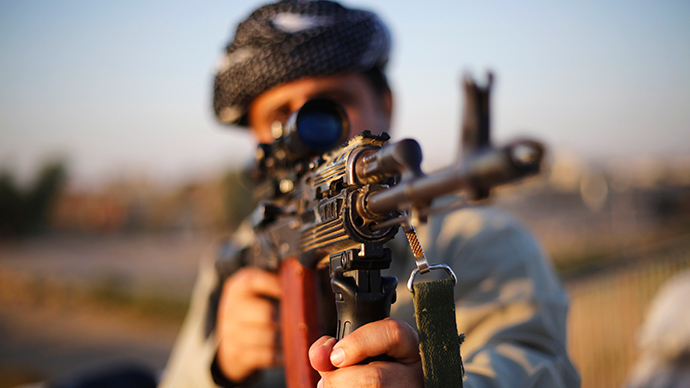 The Khorasan Group, the Al-Qaeda-linked cell that just landed on the US intelligence radar last month, allegedly has Americans in its ranks fighting in the Middle East whom the FBI cannot prevent from re-entering the country.
Last month, the world was introduced to yet another terrorist group – the Khorasan Group – a veteran group of Al-Qaeda-affiliated radicals purportedly running amok in the Middle East, which the head of the FBI says is "bent on destruction" – and most specifically in the United States.
READ MORE: 2 British jihadists returned to ISIS in Turkey prisoner swap
"Khorasan was working and you know, may still be working on an effort to attack the United States or our allies, and looking to do it very, very soon," James Comey said in an interview with 60 Minutes, a CBS news program.
The FBI chief, who has kept a low profile since becoming head of the internal intelligence agency last year, refused to put a time stamp on when an attack would occur.
"I can't sit here and tell you whether it's their plan is tomorrow or three weeks or three months from now," he said. "Given our visibility we know they're serious people, bent on destruction. And so we have to act as if it's coming tomorrow."
Perhaps most shocking, Comey revealed that there are about "a dozen or so" American citizens fighting in Syria on the side of Islamic fundamentalist groups. Moreover, the government knows the identity of the individuals who, as American passport holders, are free to reenter the United States.
"Ultimately, an American citizen, unless their passport's revoked, is entitled to come back. So, someone who's fought with ISIL, with American passport wants to come back, we will track them very carefully," he said.
Comey admitted that he knew the identity of the Americans fighting alongside radical groups in the Middle East, while suggesting there could be others he is unaware of added, "I hesitate only because I don't know what I don't know."
For many Americans, such revelations may sound incredible for a group that nobody had heard of before the United States starting bombing northern Syria last month.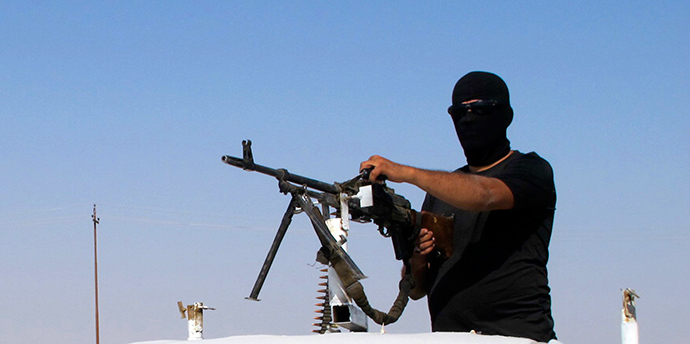 While all of the media chatter prior to the September 22 aerial attacks in northern Syria focused on eliminating the Islamic State (IS formerly ISIS/ISIL), the US Department of Defense announced the next day that it is attacking other groups in Syria as well.
"Separately, the United States has also taken action to disrupt the imminent attack plotting against the United States and Western interests conducted by a network of seasoned Al-Qaeda veterans - sometimes referred to as the Khorasan Group - who have established a safe haven in Syria to develop external attacks, construct and test improvised explosive devices and recruit Westerners to conduct operations," the statement said.
READ MORE: Humbled Biden apologizes to UAE after accusing it of terrorism funding
Journalist Glenn Greenwald argued that the Obama administration, lacking justification for a bombing campaign in Syria, was forced to invent the group.
Obama administration officials "suddenly began spoon-feeding their favorite media organizations and national security journalists tales of a secret group that was even scarier and more threatening than ISIS, one that posed a direct and immediate threat to the American Homeland," Greenwald wrote in the Intercept.
The Khorasan Group suddenly appeared on the scene on September 13, as first detailed by Associated Press and anonymous US sources:
"While the Islamic State is getting the most attention now, another band of extremists [Khorasan] in Syria — a mix of hardened jihadis from Afghanistan, Yemen, Syria and Europe — poses a more direct and imminent threat to the United States, working with Yemeni bomb-makers to target US aviation, American officials say."
What is the ultimate purpose of this shadowy group?
According to the AP report, the Khorasan militants did not travel to Syria to fight the government of President Bashar Assad, but rather "they were sent by Al-Qaeda leader Ayman al-Zawahiri to recruit Europeans and Americans whose passports allow them to board a US-bound airliner with less scrutiny from security officials."
That is a threat the FBI chief, considering the destruction that terrorists wrought on the United States on September 11, 2001, will certainly be taking very seriously.
You can share this story on social media: