British 'terrorist' teen travelling form Jordan nabbed at Heathrow Airport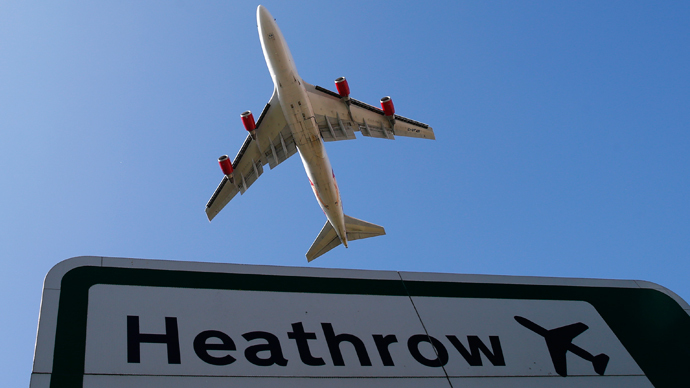 A 19-year-old teenager from Coventry was arrested at London's Heathrow Airport on suspicion of "preparing for acts of terrorism," West Midlands Police said on Thursday. The arrest was "pre-planned" and "intelligence-led."
The suspect was taken into custody by the West Midlands Counter Terrorism Unit after disembarking from a flight from Jordan at 3pm local time on Thursday.

READ MORE: British jihadists risk losing passports in new anti-terror strategy
Police said he had posed no risk to anyone on the flight and is currently being held in the West Midlands Area. Under the Terrorism Act, suspects can be held without charge for a maximum of 14 days.
No further details regarding his arrest have been released.
Meanwhile, three other men were arrested in London earlier this month on suspicion of preparing acts of terror. On Thursday they were officially charged and are set to appear in court.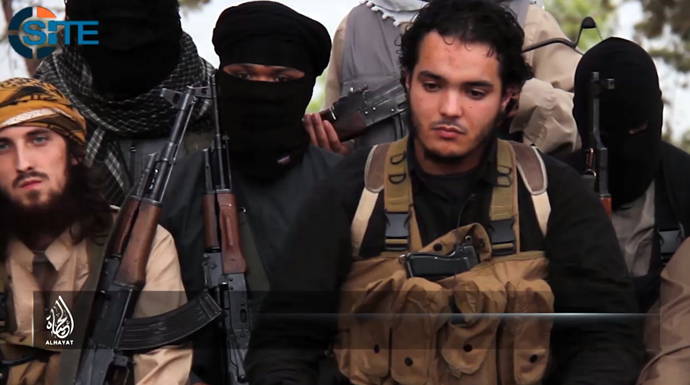 Read More:Terrorist attack in Britain 'inevitable' – security chiefs
More than 220 suspected terrorists have been arrested in the UK so far this year.
UK authorities are taking an increasingly hard line against British citizens who are going abroad to take up arms with so-called Islamic State (IS) militants and other jihadists.
According to recent government estimates, around 500 Britons are believed to have traveled to Syria and Iraq to fight, with the majority joining Islamist militia groups, such as IS and Jahbat al Nusra.
At present, the Home Secretary has the authority to strip an individual of their UK nationality if they possess another citizenship. In the past eight years, the UK government has stripped 27 people of their citizenship on the supposed grounds that their presence in Britain countered the public interest.
With fresh anti-terror legislation due before parliament this month, May could be empowered to prevent British nationals from returning to UK soil if they are suspected of engaging in terrorist activities abroad.
There are also proposals to cancel the passports of radicalised Britons fighting for IS or who plan on joining the group.
The legislation may include some form of amnesty for returning fighters, incorporating de-radicalisation programs and Terrorism Prevention and Investigation Measures (Tpims).
Prime Minister David Cameron has said the new measures would accord with international law, and that UK authorities would only confiscate passports if they had "reasonable suspicion" that the individuals were travelling abroad to carry out terror attacks.
You can share this story on social media: