British jihadists risk losing passports in new anti-terror strategy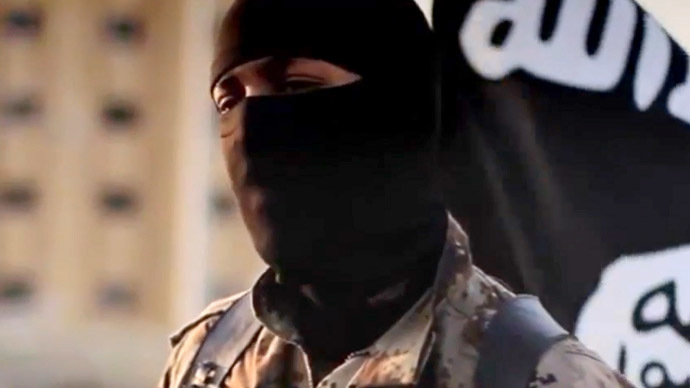 UK Prime Minister David Cameron will set out plans to cancel the passports of Brits fighting for the Islamic State (IS formerly ISIS/ISIL) or planning on joining the group, as the government continues to crackdown on British jihadists travelling overseas.
Speaking in Canberra, Australia, on Thursday, Cameron said British fighters currently in Syria and Iraq could be barred from returning to Britain for "at least" two years. He told the Australian parliament the world needed to tackle the "extremist narrative" underlining terrorist activity.
The Counter-Terrorism Bill will be debated in Parliament this month, and is likely to become enshrined in law by January 2015.
The bill may also include some form of an amnesty for returning fighters, incorporating de-radicalization programs and Terrorism Prevention and Investigation Measures (Tpims).
READ MORE:British ISIS fighters call for assassination of key UK figures
"We have to deal with the threat of foreign fighters planning attacks against our people," he told Australian MPs.
"We must confront this extremism in all its forms. We must ban extremist preachers from our countries. We must root out extremism from our schools, universities and prisons," he added.
Cameron insists the new measures would abide by international law, and that UK authorities could confiscate passports if they had "reasonable suspicion" that they were traveling abroad to carry out terror attacks.
READ MORE:UK warns Britons to be vigilant abroad as ISIS threat grows
Cameron also praised Australian Prime Minister Tony Abbott's efforts to prevent Australians from joining jihadist militia groups.
"Your prime minister has given a strong international lead on this, helping to galvanize the UN Security Council with a powerful address.
"Last month this parliament passed new legislation to tackle foreign fighters. And we will shortly be introducing our own new Counter-Terrorism Bill in the UK."
While some anti-extremism groups have welcomed the prime minister's proposals, they have also warned that certain features of his plan are "highly problematic."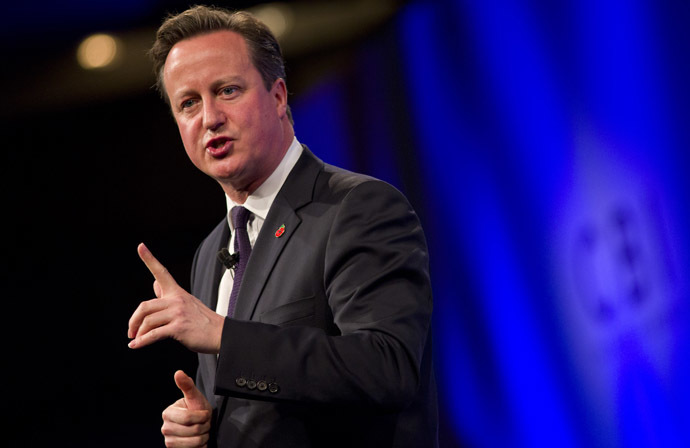 In a statement released on Friday, counter-extremism think tank Quilliam Foundation warned that "reasonable suspicion" of terrorist activity could lead to racial profiling and that more focus should be placed on 'de-radicalization' programs.
"It is important to recognize that the majority of the prime minister's suggestions will only tackle the symptom of the problem and not its cause," said Quilliam's political liaison officer, Jonathan Russell.
"We should not develop legislation that assumes individuals are guilty until proven innocent. Hence, we call upon the government to redouble its counter-extremism efforts and avoid placing too much emphasis on counter-terrorism legislation, which many will interpret as undemocratic."
Other activists have claimed that the PM's plans risk criminalizing Britons who went to Syria and Iraq with good intentions, and that they would be in danger of being rendered 'stateless'.
"Preventing British fighters from returning to the UK for two years unless they consent to face trial, home detention, regular police monitoring or go on a de-radicalization course is in fact criminalization not reintegration," journalist Dilly Hussain told RT.
"The government is allowing disillusioned fighters to remain in Syria for two years and in fact rendering them "stateless," which is a breach of the Human Rights Act and the European Convention of Human Rights."

"It's really a case of guilty until proven innocent" he added.
According to recent government estimates, around 500 Britons are believed to have traveled to Syria and Iraq to fight, with the majority joining Islamist militia groups, such as the Islamic State and Jahbat al Nusra.
You can share this story on social media: