'Surveillance': UK drones to be deployed in Syria against ISIS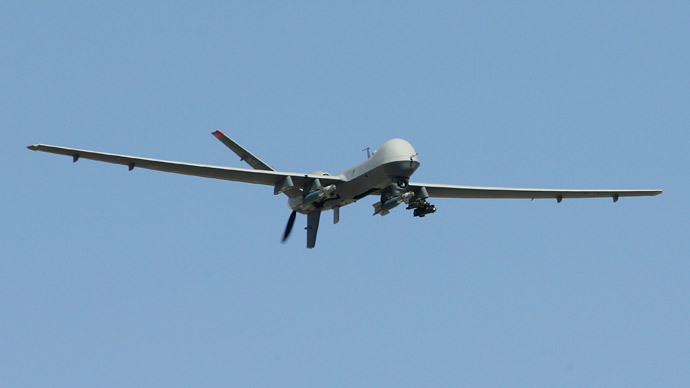 Britain will deploy both Reaper and Rivet Joint drones to Syria "very soon" to participate in surveillance missions, to gather intelligence on Islamic State (IS/ISIS/ISIL) militants. The drones will be armed, but not permitted to fire on targets.
"The deployment will see the Royal Air Force aircraft gathering intelligence as the UK ramps up efforts to protect our national interests from the terrorist threat emanating the country," the Ministry of Defence (MoD) said in a statement on Tuesday.
"Reapers are not authorized to use weapons in Syria and, alongside Rivet Joint, will provide vital situational awareness making it an invaluable asset to the coalition allies who are combating ISIL."
An MoD spokeswoman told RT the UK government is not considering holding another parliamentary vote on launching airstrikes against the IS, this time in Syria.
"We are doing this to protect our national security," she said.
The drones, although armed with Hellfire missiles, will not be allowed to use weapons or engage militarily in Syria, she added. She further declined to comment on details of the surveillance mission and what intelligence the drones are expected to gather.
READ MORE:Armed UK drones deployed in Iraq, support fight against ISIS
Last week, the government announced it had redeployed armed Reaper drones from Afghanistan for operations in Iraq, where the RAF is already conducting air strikes as part of a US-led military coalition against the IS.
The deployment of unmanned drones into Syrian airspace is seen as a significant extension of the British mission.
The RAF has flown 37 combat missions and conducted 10 "successful strikes" over Iraq since Parliament authorized action, Defence Secretary Michael Fallon told MPs.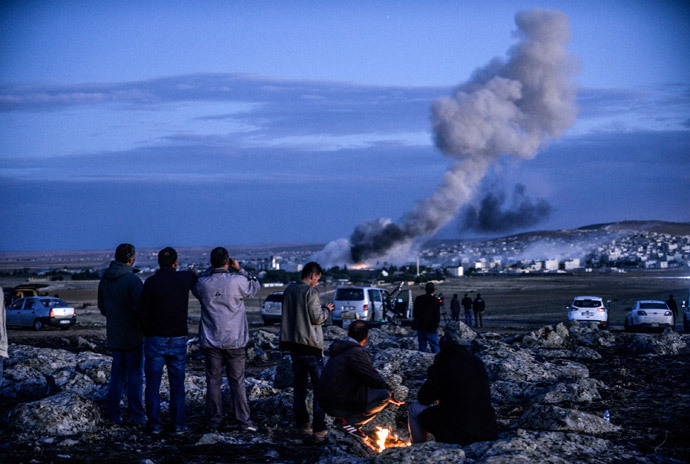 Last month, the British parliament approved military engagement against IS targets in northern Iraq, but ruled out extending action to Syria. Prime Minister David Cameron insisted MPs would have to hold another vote on whether Britain should conduct strikes against the IS in Syria.
Some MPs have questioned the legality of military action in Syria under international law, because Syrian President Bashar Assad has not requested international help, as the Iraqi government did.
The Independent reports that Reaper drones will be moved from operations in Afghanistan to a base in Kuwait, from where they will conduct surveillance and reconnaissance missions over both Iraq and Syria.
According to the newspaper, the government said no permission is needed to carry out reconnaissance flights or even military action, if it is a matter of national security.
However, in September the British government ruled out a rescue operation to free Alan Henning, claiming they did not know where he was held. The taxi driver from Greater Manchester held hostage by the IS was beheaded earlier this month.
READ MORE:'Unforgivable': Cameron vows justice for slain hostage Alan Henning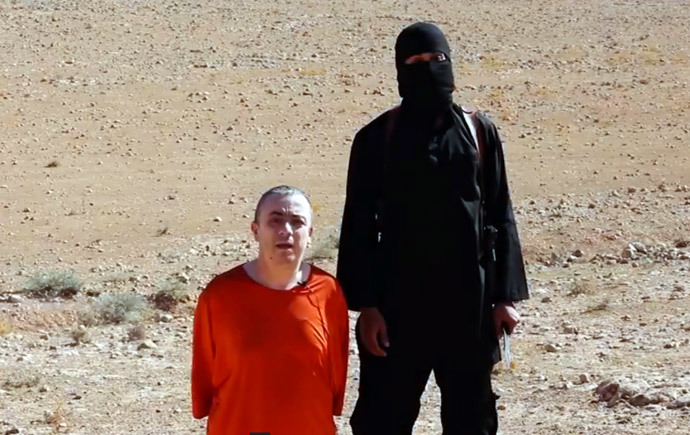 High-profile military figures have called for boots on the ground in the region, arguing that airstrikes alone won't be enough to defeat the IS. However, Cameron has so far ruled out sending British soldiers to Iraq and Syria.
You can share this story on social media: