​German bikers unite with Dutch comrades in fight against ISIS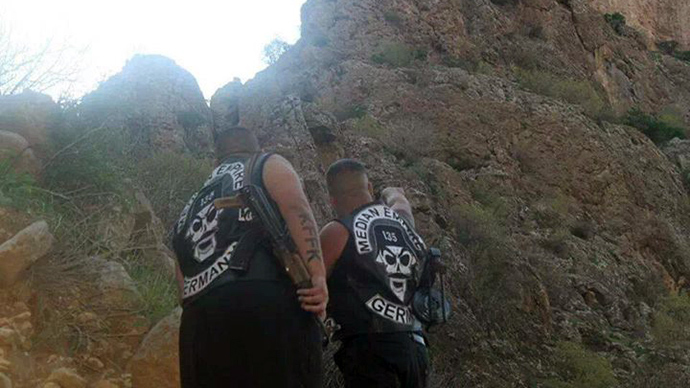 Kurdish forces fighting Islamic State militants in Iraq and Syria have received a surprising accession. While allied forces refuse to take part in military action on the ground, several German bikers have reportedly joined the fight against the jihadists.
Kawan A., the club leader of the 'Median Empire' gang, wrote on his Facebook: "While others blabber on, our guys are at the front and fighting against ISIS," stating that at least two of the group's members are fighting alongside Kurdish Peshmerga fighters.
Founded by Kurdish Germans, Cologne's Median Empire is a biker gang named after an ancient community which extended from eastern Turkey to India in the VIII century B.C.
The gang also posted pictures of its members alongside Peshmerga fighters.
In April and June this year, the German bikers – whose ideology is based on the Medes legends that describe them as "fearless and mounted warriors" – organized aid missions to supply Syrian Kurdish refugees in northern Iraq with medicaments, food, and humanitarian aid.
However, the German bikers' participation in the fight against ISIS militants is trumped by an estimated 300 jihadists who left Germany to join the Islamic State and other militants in Syria.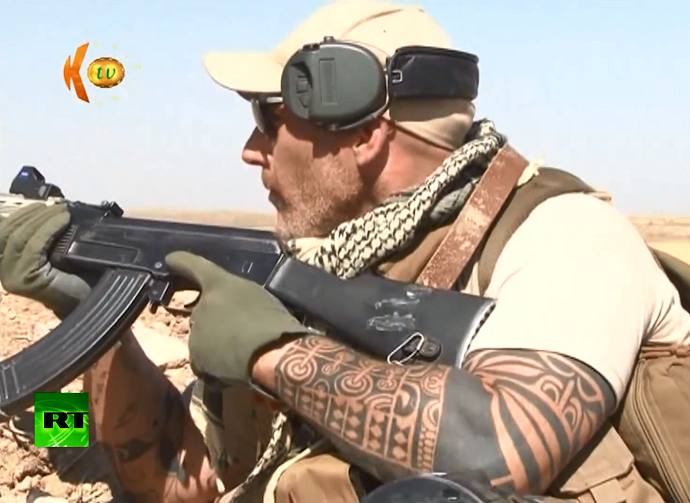 Median Empire is not the first European biker gang to fight against the militants; three members of the Dutch motorcycle club 'No Surrender' are now in the Mosul region of Iraq, leading and training a Kurdish battalion in its fight against ISIS, according to Klaas Otto, the head of the gang, who spoke to BBC.
He added that the trio are ex-military – two marines and one soldier – who were pushed into action by the cruelty exhibited by ISIS.
"They wanted to do something when they saw the pictures of the beheadings," the leader of No Surrender told Dutch public broadcaster NOS.
READ MORE:Bikers v ISIS? Dutch motorcycle gang gets green light to fight Islamic State
Security services both in the Netherlands and in Germany have been trying to prevent their citizens from traveling to the Middle East to support the Islamic State jihadists.
However, the Dutch prosecutor's spokesman, Wim de Bruin, told AFP: "Joining a foreign armed force was previously punishable, now it's no longer forbidden. You just can't join a fight against the Netherlands."
But the bikers will not be able to join the Kurdish Workers' Party, which is banned as a terrorist organization by the EU and the US.
You can share this story on social media: