Bikers v ISIS? Dutch motorcycle gang gets green light to fight Islamic State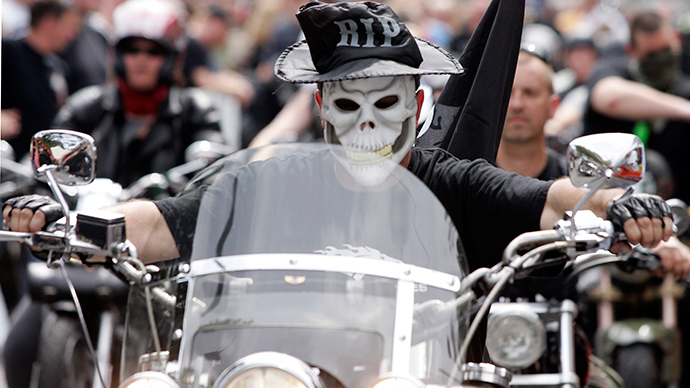 ​Already battling airstrikes conducted by the US and its allies, the Islamic State now has another threat to look out for: a motorcycle gang from the Netherlands.
Three members of the infamous Dutch biker gang "No Surrender" reportedly journeyed to Iraq and Syria last week in order to fight alongside Kurdish troops and against Islamic State (IS) militants.
Now, commenting on the legality of that move, the Dutch public prosecutor said Tuesday they are allowed to do so.
"Joining a foreign armed force was previously punishable, now it's no longer forbidden," the prosecutor's spokesman, Wim de Bruin, told AFP.
As long as the individuals do not enlist in a battle against the Netherlands, they are not committing a crime, he added. If the members of the biker gang are found to be engaging in torture or rape, however, De Bruin said they could be indicted on criminal charges.
Members of Dutch Biker Gang Are Fighting ISIS in Iraq http://t.co/ynJ5nJupFkpic.twitter.com/lMSoHElGkD

— The Mass Deception (@MassDeception1) October 14, 2014
"The big difference with IS is that it's listed as a terrorist group," De Bruin said. "That means that even preparing to join IS is punishable."
The comments come after it was revealed that at least three No Surrender members had joined Kurdish fighters in the Middle East. The gang's leader, Klaas Otto, confirmed that the members were from Amsterdam, Rotterdam, and Breda. One of them can be seen in a photograph holding a Kalashnikov assault rifle.
Dutch bikers are far from being the only individuals traveling to fight the Islamic State. Last week, a Reuters report noted that some US citizens have already done the same. A man named Brian Wilson, who claimed to be a former soldier, said multiple Americans are now fighting with Kurdish troops.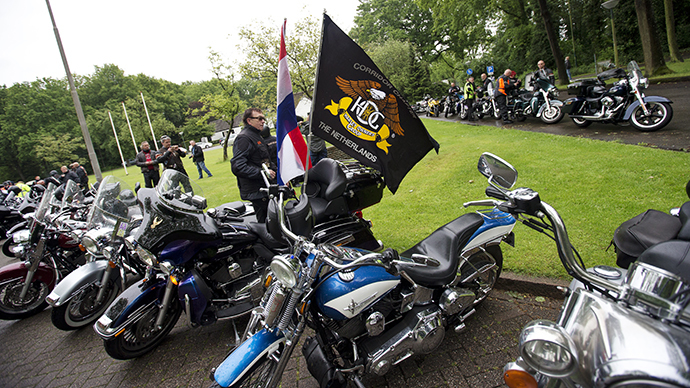 "There are a few Americans who wanted to come here and help the YPG in any way we can," he said to Reuters, referring to the main Kurdish group battling Syrian militants. "Everything has been fine. They're very nice, very accommodating, hospitable. Very good people," he added about his Kurdish hosts.
READ MORE: Trojan horse: ISIS militants come to Europe disguised as refugees, US intel sources claim
Fighting on the other side of the battle, though, are even more foreigners. American officials believe there are more than 15,000 people from 80 different countries fighting alongside IS, including more than 2,000 Europeans and 100 Americans.
Last week, unnamed US officials said that some of the militants are entering Western Europe while disguised as refugees.
You can share this story on social media: