British ISIS fighters call for assassination of key UK figures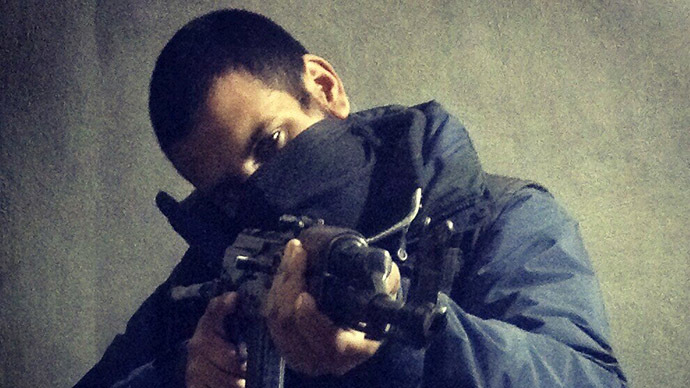 Britons fighting for the Islamic State (IS, formerly ISIS/ISIL) in Syria and Iraq have reportedly called on jihadists in the UK to assassinate key figures.
Messages posted on Twitter allegedly detail the addresses of high-profile people in the UK, the Daily Mail reports.
Junaid Hussain, 20, from Birmingham, is said to be one of those calling for domestic attacks.
Hussain was jailed for six months in 2012 for hacking Tony Blair's office computer. He has since become an outspoken Islamic State supporter on social media.
The Sun reports that Hussain, who goes by the nom de guerre Abu Hussain Al Britani, retweeted a message from another Briton, known as Abu Dujana, on Friday, saying, "Whoo wants 2 do something 2 some top kaffirss, we gt addresses 4 u."
READ MORE:Terrorist attack in Britain 'inevitable' – security chiefs
Hussain reportedly contacted the Mail on Sunday, saying he will reveal the identity of "Jihadi John," who is believed to have beheaded four Western IS hostages. Hussain has asked for a £3,000 ($4,800) fee for this information.
The newspaper did not pay and contacted UK police. Hussain nevertheless reportedly revealed that "Jihadi John" was of Arab origins, born a Muslim and has been in Syria "for ages."
Hussain is believed to be married to 40-year-old Sally Jones. Reports emerged earlier this year suggesting they met online and then traveled to Syria to join the Islamic State. Hussein was considered a potential suspect in the beheading of American journalist James Foley.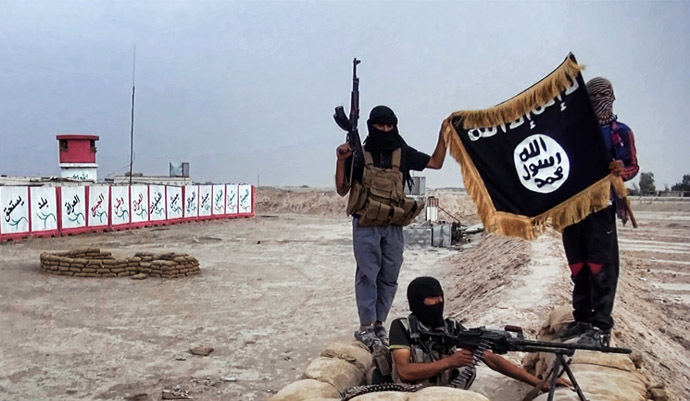 READ MORE:British rocker mom joins ISIS, vows to 'behead Christians with blunt knife'
His wife Jones, who goes by the name of Umm Hussain, posted a tweet saying, "You Christians all need beheading with a nice blunt knife and stuck on the railings at raqqa… Come here I'll do it for you."
Meanwhile, Erol Incedal, 26, who is accused of planning to murder Blair, is now facing retrial after the jury was discharged in the semi-secret trial of the suspected Islamic extremist.
Incedal denied charges of preparing an act of terrorism, believed to be a bomb or machinegun attack. The Old Bailey heard claims he was in possession of Tony and Cherie Blair's address.
This comes with news that a terror suspect has skipped bail and is now thought to be in Syria, despite being banned from leaving the UK.
Siddhartha Dhar, a convert to Islam also known as Abu Rumaysah, is now believed to have joined the Islamic State. He was told to hand in his passport, having been arrested on suspicion of supporting terrorism as part of the banned extremist group al-Muhajiroun. Instead, Dhar left London on a bus bound for Paris, from where he is believed to have traveled to Syria.
You can share this story on social media: