Darren Wilson resigns in wake of shooting Michael Brown – attorney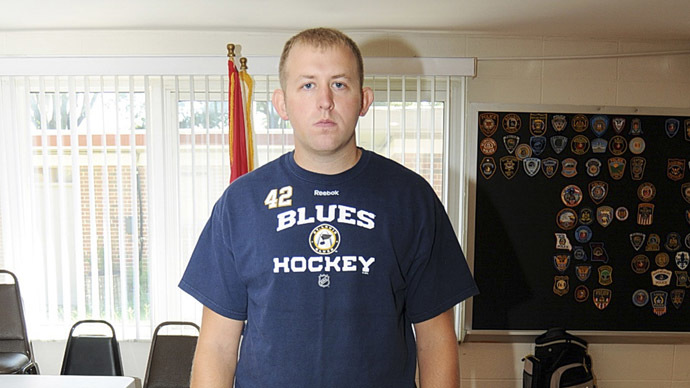 Ferguson officer Darren Wilson, who fatally shot black teenager Michael Brown, has resigned from the police force, his attorney said. The news comes amid unceasing protests across the US against a grand jury decision clearing Wilson of murder charges.
The resignation is effective immediately, AP quoted one of Wilson's lawyers, Neil Bruntrager, as saying on Saturday.

Prior to the resignation, Wilson was on administrative leave from the Ferguson Police Department since the August 9 shooting.
Wilson will not receive a severance package as a result of his resignation, Ferguson Mayor James Knowles said.
Follow RT's LIVE UPDATES on Ferguson protests
Wilson's resignation letter has since been posted online. In it, the officer said he hopes his leave "will allow the community to heal."
Here's Darren Wilson's resignation letter via @ChristineDByershttp://t.co/kJRxQU8PoSpic.twitter.com/JnImp4kxbg

— Wesley Lowery (@WesleyLowery) November 29, 2014
On Monday, a St. Louis County grand jury decided not to indict Wilson, 28, for the fatal shooting of the 18-year-old Brown.

The Ferguson officer testified that he used deadly force against Brown – who was unarmed – in self-defense.

A majority of witnesses told the grand jury that the teenager had his hands raised and was running away from Wilson as the officer shot him repeatedly. This was, however, denied by St. Louis County prosecutor Bob McCulloch, who announced the grand jury's decision and highlighted the alleged scuffle between Brown and Wilson, which ended with the police officer unloading his gun 12 times against Brown.
Wilson's attorneys argued that he had been following his training and the law when he shot Brown.
"I know I did my job right," Wilson said during an interview with ABC, adding that shooting Brown was the first time he had used his gun on the job.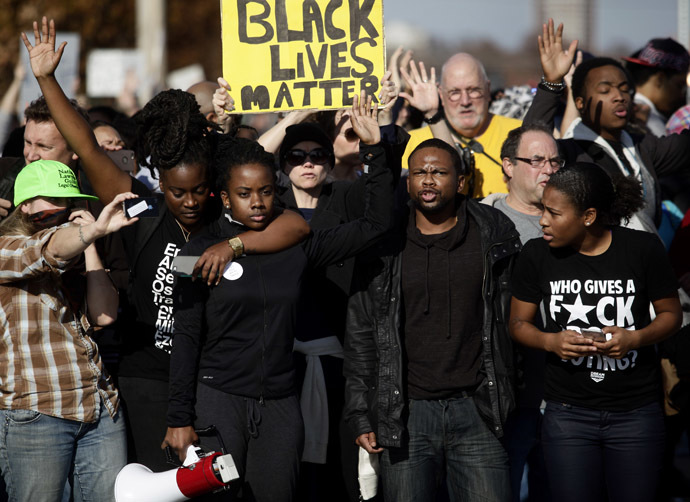 READ MORE: 'I have clean conscience, did my job right': Ferguson officer Wilson on Brown's death
A separate civil rights investigation into Brown's shooting is being conducted by the US Justice Department. Police department practices are also being examined.
Earlier, Neil Bruntrager told CNN that Wilson was under "no illusion" about remaining a police officer. "There's no way in the world [Wilson] can go back to being a police officer," Bruntrager said.

READ MORE: Darren Wilson leaving Ferguson police force

Wilson revealed that he has a "clean conscience" over the events of August 9, but believes he will be endangering his own life and those of other officers if he resumes his career as a police officer, Bruntrager explained.

"The first day he would be back on the street something terrible would happen to him or to someone that would be working with him," he said.

Brown's death has sparked months-long protests, anger, and chaos on the streets of Ferguson, which is a predominantly black suburb of St. Louis. The situation was exacerbated by the grand jury's decision not to indict.
The decision triggered a wave of violent protests and peaceful marches across the US and abroad.
People in over 170 cities across America have taken part in protests, expressing anger at the decision not to indict Wilson.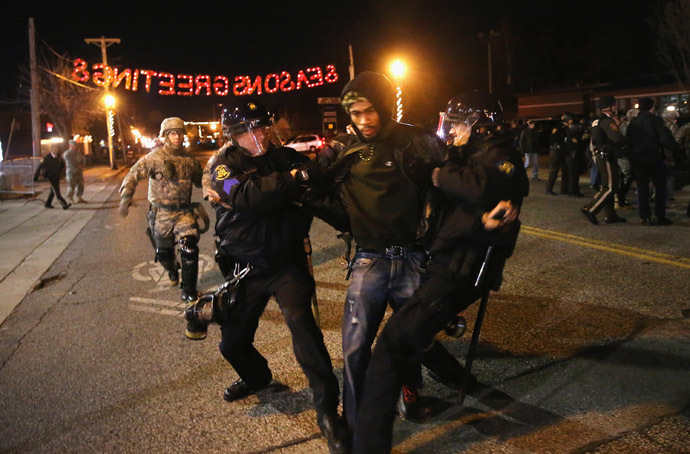 On Saturday, Ferguson protests entered into their sixth day, with the latest clashes leading to 15 individuals being arrested.
READ MORE: Arrests, protests & 'Xmas carols': Ferguson unrest enters fifth day, c15 detained
Overall, at least 400 protesters across the US have been arrested following the grand jury's announcement. Half of them were arrested in Los Angeles protests alone.
In Oakland, California, hundreds marched through the city, vandalizing storefront windows, walls, billboards, and bus stops. San Diego also saw 300 people come out.
Outrage has spread overseas as well, with hundreds of demonstrators marching through central London and occupying Parliament Square.
Protesters demonstrated under slogans such as 'Justice to Mike Brown' and 'Black Lives Matter,' as well as 'No Justice, No Peace.'
You can share this story on social media: