In groundbreaking ruling, FAA empowered to enforce regulations against drones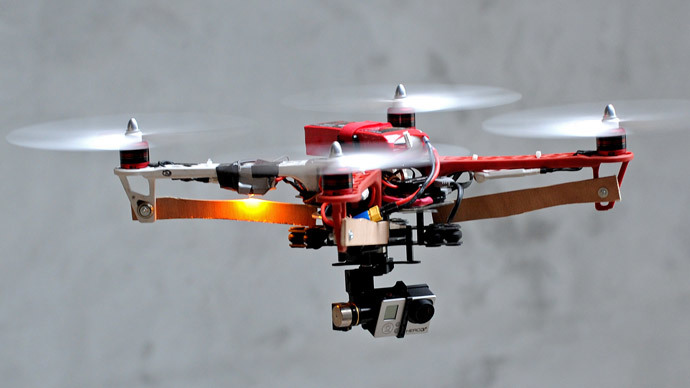 The Federal Aviation Administration does have the authority to apply its standing rules against alleged reckless or careless use of manned aircraft to unmanned aircraft, or drones, as well, the US aviation safety board has ruled.
According to AP, the National Transportation Safety Board (NTSB) said Tuesday that current federal regulations defining aircraft as "any device … used for flight in the air" applies to "any aircraft, manned or unmanned, large or small."
The NTSB voted unanimously in favor of the decision, sending the case - the first in which the Federal Aviation Administration (FAA) fined a drone operator - back to an administrative law judge to rule if the flight in question was "careless or reckless."
The case involves Raphael Pirker, who was fined $10,000 by the FAA for flying his Ritewing Zephyr drone that he was using to shoot a video on the University of Virginia campus in 2011. Pirker appealed the fine, filing a motion to dismiss the case.
The FAA said Pirker had recklessly flown the small, unmanned aircraft "directly towards an individual standing on a ... sidewalk, causing the individual to take immediate evasive maneuvers so as to avoid being struck."
An administrative law judge with the NTSB ruled for Pirker in March, saying the FAA had yet to determine rules for drone flights and, thus, could not regulate their use. Judge Patrick Geraghty found that the FAA determined in both 1981 and 2007 that model aircraft was excluded from aircraft regulations.
The FAA then appealed to the full NTSB board, leading to Tuesday's ruling.
"It's a huge win for the FAA, and signals it's not going to be the Wild West for drones, but a careful, orderly, safe introduction of unmanned aircraft systems into the national airspace system," said Kenneth Quinn, a former FAA general counsel, according to AP.
The case has been watched closely for clues as to how the FAA can enforce regulations for commercial uses of unmanned aircraft. The FAA is currently compiling rules and protocol to integrate unmanned aircraft systems into American skies, yet technical issues and coordination with defense officials will likely mean the September 2015 deadline set by lawmakers will not be met.
Nevertheless, the agency has allowed some commercial drones to fly in American skies. In June, the FAA granted the first commercial drone license to oil giant BP. In September, six Hollywood production companies were granted licenses to use drones while filming television shows and movies.
Meanwhile, the FAA has largely told users such as photographers and videographers such as Pirker to cease their drone flights or face fines.
You can share this story on social media: