Congressman's wedding under investigation for using drone to film ceremony (VIDEO)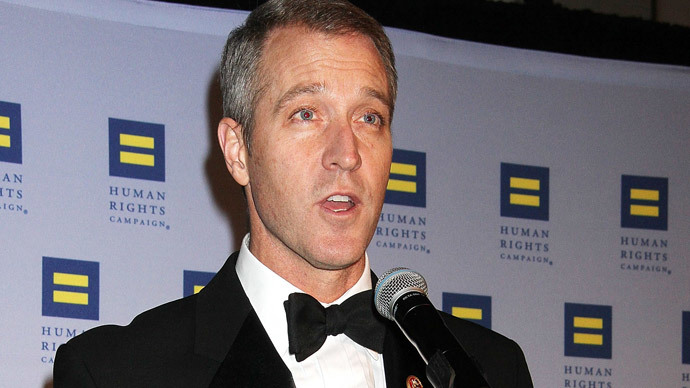 ​The Federal Aviation Administration signaled Wednesday that it is investigating whether a US congressman violated the agency's ban on commercial drone flights when he hired a company to film his wedding using an unmanned aircraft.
The agency (FAA) released a statement saying it was following up on "a report of an unmanned aircraft operation in Cold Spring, New York, on June 21 to determine if there was any violation of federal regulations or airspace restrictions."
Rep. Sean Patrick Maloney (D-NY) is not named in the statement, but the congressman has said he hired a photographer to produce a video of his wedding with the use of a camera affixed to a small drone.
"On their wedding day, Sean and Randy were focused on a ceremony 22 years in the making, not their wedding photographer's camera mounted on his remote control helicopter," Stephanie Formas, spokeswoman for Maloney, said in a statement.
Maloney is a member of the House Transportation and Infrastructure Committee's aviation subcommittee, which has oversight of the FAA.
The FAA is currently compiling rules and protocol to integrate unmanned aircraft systems into American skies, yet technical issues and coordination with defense officials will likely mean the September 2015 deadline set by lawmakers will not be met. Agency officials have met with Maloney's subcommittee several times during the guideline-making process.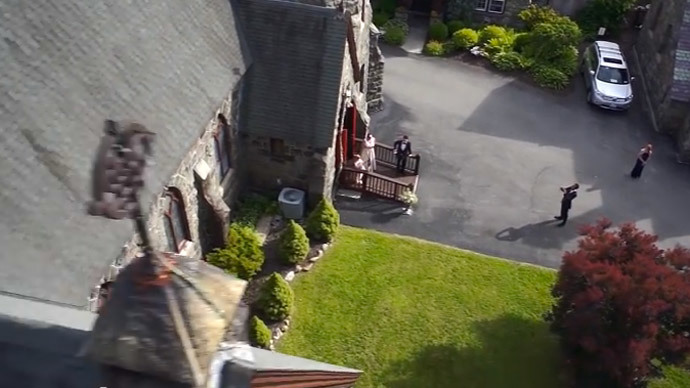 The agency has allowed some commercial drones to fly in American skies. Just last month, the FAA granted the first commercial drone license to oil giant BP, and is considering giving Hollywood production studios licenses to use drones while filming shows and movies.
But the FAA has largely told users such as photographers and videographers to cease their drone flights or face fines. One videographer challenged a $10,000 fine levied by the FAA when he, Raphael Pirker, flew a small drone near the University of Virginia. An administrative law judge ruled for Pirker, who argued that the FAA can't ban commercial drone flights until it has officially adopted safety rules. The FAA has appealed to the National Transportation Safety Board to consider the ruling by this fall.
Maloney's spokesperson Formas cited the judge's ruling, saying there was "no enforceable FAA rule" that applied to "a model aircraft like the helicopter used in the ceremony."
Parker Gyokeres of Propellerheads Aerial Photography in Trenton, New Jersey shot the video, according to the New York Daily News.
The FAA forecasts there will be around 7,500 active unmanned systems moving through US skies in five years, with over $89 billion invested in drone technologies worldwide over the next decade. Drones range from radio-controlled model airplanes to those with the wingspan of a commercial airliner.
You can share this story on social media: