Highway in the sky: NASA building robot-controlled drone traffic network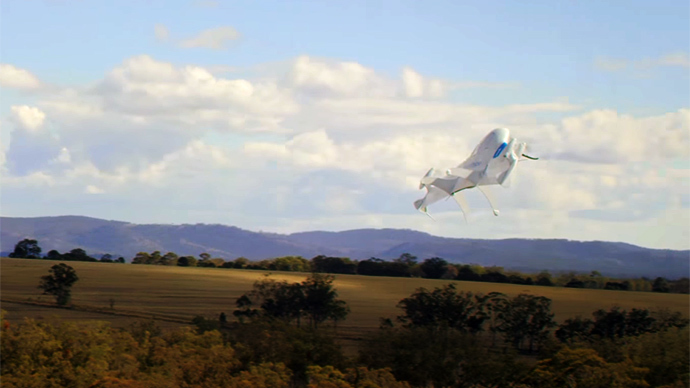 With Google and Amazon unveiling their new drones, NASA has called for private partners to join its ambitious plan to create a low-altitude air traffic network over the US – that will be run without human traffic controllers – within 10 years.
In a tender published on Wednesday, the agency's Silicon Valley-based Ames Research Center encouraged "public, private, and academic organizations to collaborate with NASA to conduct Unmanned Aerial System (UAS) and UAS Traffic Management (UTM) research and development with the collective goal of safely enabling these operations at lower altitudes by UTM system."
The studies will focus on mapping out corridors and no-fly areas (like airfields) creating a collision detection system, and programming an algorithm that will allow drones to safely fly in hazardous conditions such as rain, and strong wind, which is a particular danger for such light objects.
The move comes after two high-profile American companies decided to test their cutting-edge drones abroad, prompting criticism that domestic regulators were hampering the development of the technology. The initiative will seek to bring drones back over US soil.
Google has been showing off its Project Wing drone, in development for the past two years, and successfully delivering parcels to farmers in rural Australia for the past few months. And last month, online retailer Amazon said it would begin tests of its Prime Air product delivery drones in India.
In July, the company wrote a peevish letter to the Federal Aviation Authority (FAA) asking it to sanction tests "that will do nothing more than allow Amazon to do what thousands of hobbyists and manufacturers of model aircraft do every day."
The Federal Aviation Authority predicts that there will be 7,500 commercial drones in US skies in just four years. But currently, all commercial UAVs, pending regulations set to be published next year.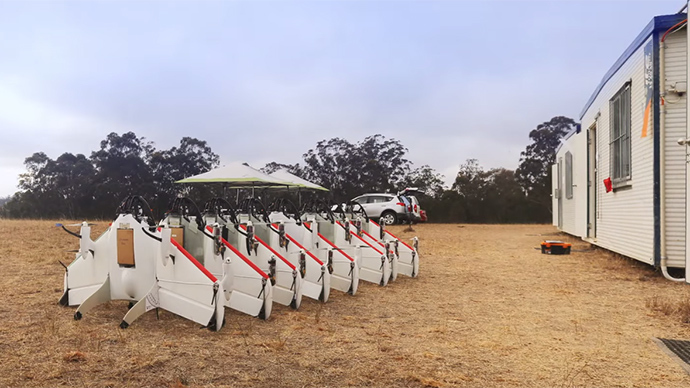 NASA says there has been good reason for this caution.
"One drone at a time you can make them work and keep them safe. But when you have a number of them in operation in the same airspace, there is no infrastructure to support it," Parimal H. Kopardekar, the NASA engineer in charge of the program, told the New York Times.
Kopardekar is trying to build a bespoke, scalable system that will be able to cope with what is likely to be the most drone-filled airspace in the world.
To be viable and easy to manage, NASA believes that the system has to be largely automated, relying on software and sensors to create safe flight paths.
But this is not the only issue that surrounds the equipment, which continues to fascinate and terrify people in equal measure.
"There is the technology part and then there is the public acceptance part, and both have to evolve," said Kopardekar. "If they are taken over by some rogue elements, how do you manage them? How do you have them safely land and take off in the presence of a grandma doing landscaping and kids playing soccer?"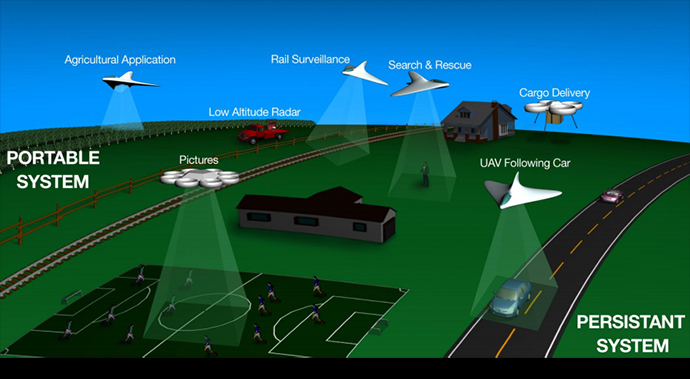 Kopadekar believes that technologically the much-touted delivery drones could be in operation already, but the limiter is cost, and potential risks in highly-populated areas.
But a more realistic use could arrive as soon as the FAA releases its guidelines, in areas such as "asset monitoring," where a drone is tasked with doing a narrowly-specified task, such as checking the state of a railway line, or supervising crops.
"In agriculture, I'm hoping we will see some action inside of the next year," said Kopadekar, who said that the full network could be operational "in a few years but less than a decade."
You can share this story on social media: