Danger, drones! Concerns as Amazon gets support over UAV delivery testing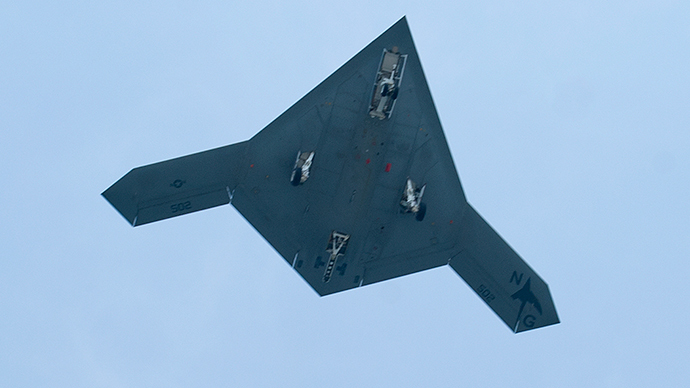 The Association for Unmanned Vehicle Systems International (AUVSI) has thrown its weight behind Amazon's request to test drones for delivery. However, fears have arisen that the commercial use of drones may be hazardous and unpredictable.
The association which represents the US commercial drone industry has published a letter, calling for the US Department of Transportation to grant Amazon permission to carry out outdoor tests.
Amazon's Prime Air initiative envisages the use of unmanned systems capable of carrying small payloads over short distances. The tests are currently taking place only in indoor facilities or abroad. Amazon hopes that the drones will be able to carry loads of several kilos – such products are 86 per cent of Amazon's total deliveries.
In July, Amazon asked the Federal Aviation Administration to grant permission for the tests, under the provisions of the 2012 Federal Aviation Administration Modernization and Reform Act, which allows private drone use. However, companies are prohibited from such use or outdoor tests until safety rules have been drawn up – that is to say, not earlier than in a year.
Nevertheless, AUVSI president and CEO Michael Toscano said that is unacceptable to wait that long because of the large business benefits drones would bring.
"In a report issued last year, AUVSI found that the [drone] industry is poised to create over 100,000 new jobs and over $80 billion in economic impact within the first 10 years following the integration of UAS into the national airspace system," Toscano wrote in his letter.
Concerns voiced over the commercial use of drones without established regulations are connected with the fact that the number of dangerous encounters between drones and planes is increasing every year. Only over the last two years, 15 such incidents have been reported, according to the FAA.
Pilot Gregg Cromer explained to RT what kind of hazard commercial drones represent for planes, pointing out that the trajectory of another plane can be predicted, while the drone may move in any direction.
"They're too small and too fast, I can't see them. And they're too erratic. Without any warning, they can change direction. So there is no amount of preparation, there is no amount of vigilance that's going to completely make me or another pilot safe," he said.
And the drones can also cause damage to those on the ground, if they crash. In the last five years, 236 "unsafe incidents" involving drones have been reported – and this accounts only for the registered drones.
"What happens if one of these things falls and hits a kid on the head? If it's a politician's kid, we won't have to worry about drones anymore," Cromer told RT.
You can share this story on social media: