Drones, Camera, Action! FAA approves unmanned aircraft usage in movie and TV production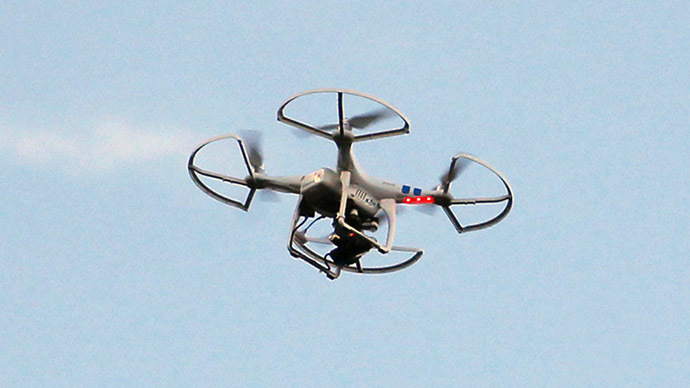 Six movie making and television companies have finally been given a go-ahead to use drones for filming after the FAA endorsed their requests for exemptions from a ban on commercial drone operations in the US.
With the government's announcement, six companies — Aerial MOB LLC, Astraeus Aerial, HeliVideo Productions LLC, Pictorvision Inc., Vortex Aerial and Snaproll Media LLC — now have the green light to incorporate the bird's eye view in movie making and television programs, lifting a ban that was stifling creativity.
"Today's announcement is a significant milestone in broadening commercial UAS use while ensuring we maintain our world-class safety record in all forms of flight," said Anthony Foxx, Transportation Secretary in a press release on Thursday. "These companies are blazing a trail that others are already following, offering the promise of new advances in agriculture and utility safety and maintenance."
There are limits to how the drones can be used – in a restricted area, no higher than 400 feet, for no longer than 30 minutes, and no nighttime work, reported the Associated Press.
The movie companies are also not permitted to use drones for unscripted events or television reality shows.
READ MORE: Man who crashed drone into Yellowstone hot spring sentenced to probation and banned from national park
"We are ecstatic that finally we can legally fly UASs (drones) for filmmaking," said Tom Hallman, president of Pictorvision told the Hollywood Reporter. "It puts us back on an even keel with other countries that have been doing this for a number of years now."
Hellman said the new rules would "open up a variety of shots that we weren't able to achieve before. That's a whole lot of space and opens up a lot of creative options—and more cost effectively."
READ MORE: Drone nearly collides with NYPD helicopter, man arrested
Dozens of other industries are keen to take Hollywood's lead, and the Federal Aviation Authority is considering exemption requests from 40 other commercial entities. Companies want to use drones to monitor pipelines, inspect oil platforms and bridges and spray crops. Technology companies like Amazon and Google want to use them to deliver package and journalists, real-estate agents and wedding videographers are keen to embrace the technology in their work.
You can share this story on social media: