Man in Fox News reporter Halloween costume assaulted in California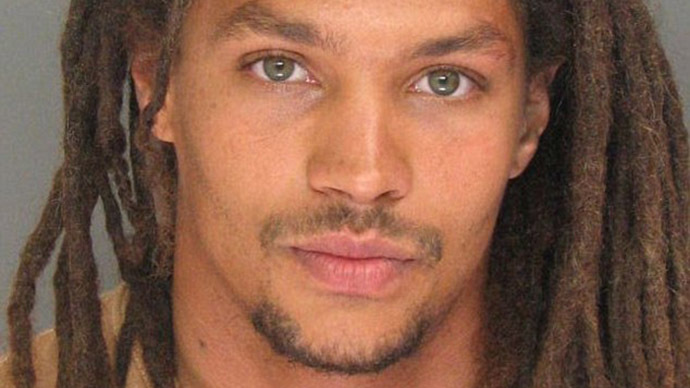 A man wearing a Fox News reporter costume while taking part in the annual downtown Santa Cruz, California Halloween parade was assaulted Friday by another man who announced "I hate Fox News" before attacking the faux reporter with a tennis racket.
Sean Kory, 29, said "I hate Fox News" to a man celebrating the holiday dressed as a Fox News anchor and carrying the channel's microphone.
Kory then grabbed the unnamed victim microphone and "placed [it] down the front of his pants and proceeded to rub the microphone on his crotch" before assaulting the victim using an aluminum tennis racket, Santa Cruz police said.
The victim was not injured in the attack, but he did call law enforcement.
Kory "fled as officers approached, but was eventually ran down and caught by pursuing officers," according to police. He was booked into county jail, Deputy Police Chief Steve Clark said in a news release.
Police did not say whether Kory was in costume or why he had a tennis racket, according to the Contra Costa Times.
More than 15,000 people celebrated the event in downtown Santa Cruz, according to Santa Cruz police, which reportedly made 32 arrests and offered 40 citations while responding to 400 service calls on Friday evening.
The UK's Daily Mail went so far as to compare Kory's handsome looks to those of Jeremy Meeks, a convicted felon whose mugshot went viral after his arrest earlier this year. Meeks, called "one of the most violent criminals in the Stockton (California) area" by police, was reportedly offered a modeling contract based on the infamous photo. There were no reports of Mr. Kory receiving any offers from the world of fashion just yet.