Secret Service slammed for pulling guards from White House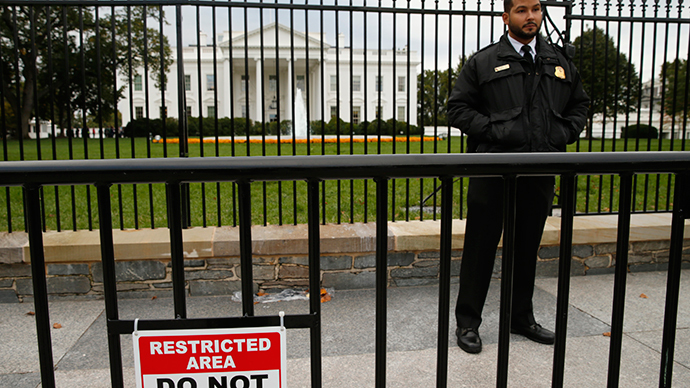 New disclosures reveal Secret Service leadership thought an employee's private dispute was more important than guarding President Obama and his family.
Government investigators say the Secret Service pulled agents from their posts near the White House in 2011 and sent them to the home of agency employee over a fight with a neighbor, The Washington Post reported.
READ MORE:Man jumps White House fence, kicks dog, causes lockdown
The latest revelation comes from a report by the inspector general of the Department of Homeland Security, and is the latest embarrassment for the agency responsible for guarding the president and his family.
"These agents, who were there to protect the president and the White House, were improperly diverted for an impermissible purpose. This constituted a lapse in judgment," Inspector General John Roth said in a statement.
Scandals stacked on top of scandals, & complete lack of leadership over Syria, Iran, Ukraine, IRS, CDC, Ebola, Secret Service, border crisis

— t (@xb7) October 16, 2014
The seven-page report said the incident began when a secret service employee told her supervisor about an altercation with a neighbor that resulted in her father being assaulted and losing several teeth.
A now-retired deputy director, Keith Prewitt, thought the agency should help. A.T. Smith, the assistant director for investigations – and now deputy director – ordered security checks at the worker's home in Maryland, a 50-minute drive from the White House without traffic.
The inspector general found no legal or procedural justification for such behavior, and said the Secret Service should have let local police handle the dispute.
The report comes on the heels of the resignation of agency director Julia Pierson, which followed a series of scandals.
READ MORE: US Secret Service director resigns after series of scandals
Pierson resigned shortly after a congressional hearing into recent Secret Service failures. Lawmakers were able to point to a laundry list of misdeeds and lapses: wannabe reality TV stars crashing a White House state dinner, the Colombia prostitution scandal, excessive drinking by agents in the Netherlands, and vagueness about a man who shot at the White House in 2011.
On Wednesday evening, there was another fence-jumping incident at the White House, the third since September when two security breaches sparked nationwide scrutiny of the Secret Service.
READ MORE: US Secret Service chief faces scrutiny after latest security lapse
Pierson was originally appointed to her position to try and clean up the Secret Service's reputation. Pierson has been replaced by Joseph Clancy, an agency veteran who had retired.
Reminder: Secret Service agents fired over prostitution scandal receive $2.1 million pensions http://t.co/aDBBbrR2JY

— F. Bill McMorris (@FBillMcMorris) October 9, 2014