US Secret Service chief faces scrutiny after latest security lapse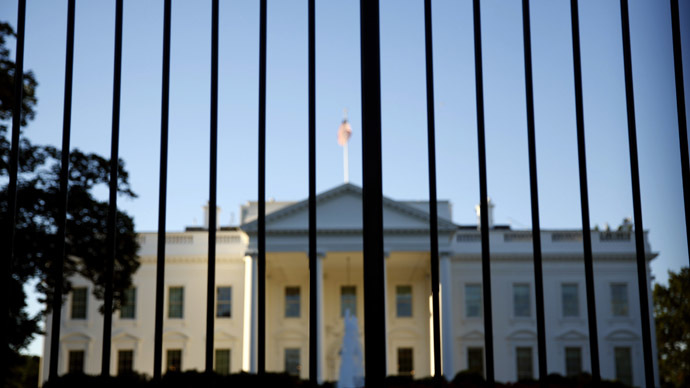 Under-fire head of the US Secret Service Julia Pierson is to face a hearing to explain how the agency plans to clean-up its act after another White House security breech. On September 19, a man carrying a knife managed to enter the building.
Pierson is set to face the House Oversight Committee on Tuesday, September 30, to explain how a series of recent gaffes have potentially put President Barack Obama and his family's lives at risk.
Less than two weeks ago, Omar Gonzalez, an Iraq war veteran suffering from Post-Traumatic Stress Disorder, managed to climb over the White House fence before entering the building and being apprehended near the East Room.
"The incidents give the impression the protection offered by the Secret Service is deficient," said Republican Representative Jason Chaffetz, which was reported by Reuters. He is the head of the oversight panel's national security subcommittee.
"I'm concerned that there's a total lack of leadership and very questionable protocol," Chaffetz said in an interview with TIME.
"I get the sense the problems are getting worse, not better, and I want to give her a chance to respond," he said of Pierson.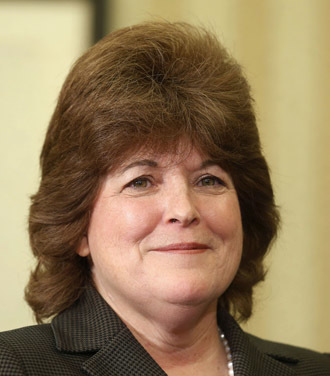 The White House intruder made it further into mansion before being apprehended than had previously been reported. The Washington Post said the 42-year-old managed to get past a guard at the front door before passing a staircase leading up to the Obamas' living quarters. He was eventually captured in the East Room, which is about halfway across the first floor of the building.
Also alarming is how the breach managed to take place, despite Gonzalez already being on the Secret Service's radar following two earlier incidents. In July, he was arrested by state troopers in Virginia after they stopped his car and found a sawn-off shotgun and a map with a line drawn showing how to get to the White House.
On August 25, Gonzalez was found to be walking along the southern side of the US president's residence.
"There's a misperception out there that we have some broad detention powers," said Ed Donovan, the Secret Service's spokesman, which was reported by AP. He mentioned that the organization, like other law enforcement agencies, must have evidence of criminal behavior before they are allowed to file charges against an individual.
Pierson has been in charge of the Secret Service since March 2013, when she became the first woman in its history to be appointed its director. However, she has had a more-than-30-year association with the organization and was Chief of Staff from 2008 up until her promotion.
The committee also wants to question her about a number of other security breaches, such as an incident in 2011, when seven shots were fired at the White House. However, new information reported by the Washington Post states that it took the Secret Service four days to report the information, which was only uncovered when a cleaner found that a pane of glass had been damaged by a bullet.
"I want to know about the culture that could let this happen," said Representative Elijah Cummings, the Oversight Committee's top Democrat. "I don't want people to even imagine that they can get past the Secret Service to do harm to anyone they're guarding, period."
Obamas 'concerned' after security breech
Following the latest scandal, the Secret Service began erecting a series of temporary metal crowd-control barricades running parallel to the permanent wrought-iron fence for about 400 feet (122 meters) along Pennsylvania Avenue on September 22. There is an eight-foot buffer between the two defensive barriers.
"This temporary closure is in effect while the Secret Service conducts a comprehensive review of the fence jumping incident," agency spokesman Brian Leary said in a statement emailed to Reuters.
However, this did not go far enough according to Chaffetz, who believes that the agency's problems are more deep-rooted.
"The agency needs a solution that goes deeper than more fences and more people," Chaffetz told the Washington Post. "It must examine what message is being sent to the men and women who protect the president when their leader sacrifices security to appease superficial concerns of White House ushers."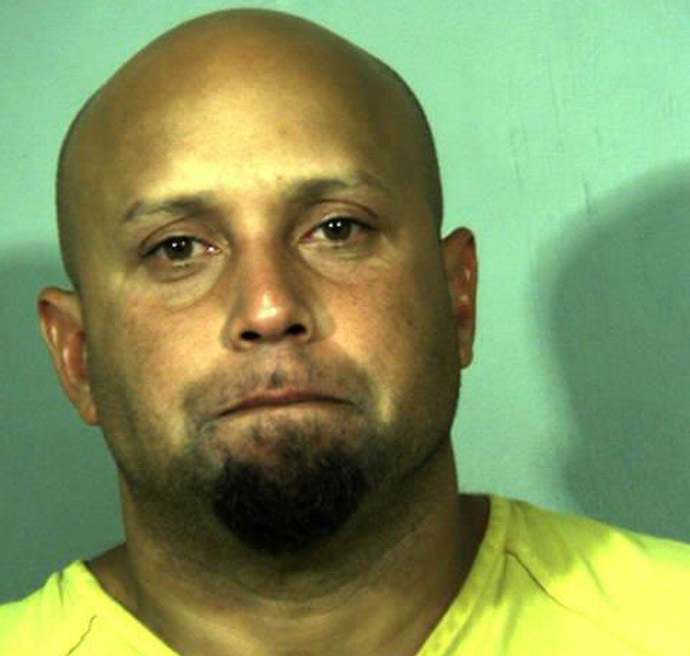 Congress has already approved a $918 million protection budget for the Secret Service this year, which is an increase of around $5 million from last year. According to its website, the agency has an overall budget of $1.7 billion and employs around 7,000 people.
Despite the recent fallout, it seems the beleaguered agency still has the backing of President Obama. White House press secretary Josh Earnest said the president continued to support the agency head, while acknowledging the president and first lady were "concerned about the safety of their children."
"The president does have full confidence in Director Pierson and other members of the Secret Service to do their very important work," Earnest said.
Pierson was originally appointed to her position to try and clean up the Secret Service's reputation, following a number of scandals, which had damaged its credibility.
In 2012, 12 Secret Service agents were sent home from Colombia after they used prostitutes at the Hotel El Caribe in Cartagena, where they had been on assignment days before President Obama was to attend the Summit of the Americas conference. Nine were subsequently dismissed from their positions.
Meanwhile in 2011, top Secret Service agents were moved away from patrolling the White House perimeter to check on a personal friend of the agency's former director, Mark Sullivan, who was allegedly being harassed by a neighbor.