Hackers dump details on new Secret Service director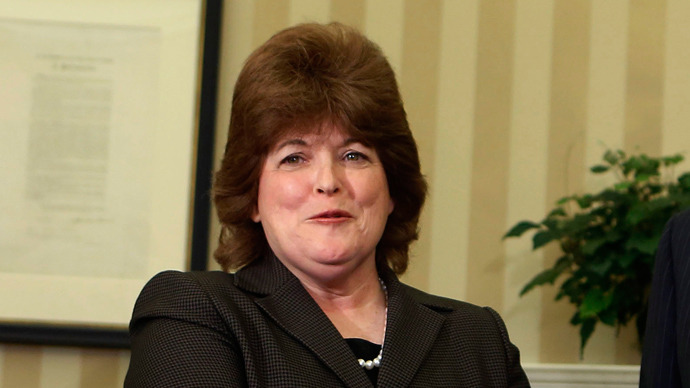 Just one week after President Obama appointed Julia Pierson as the first female Secret Service director in the agency's 148-year history, a group of hackers claims to have leaked her personal information.
Pierson was among the names listed by hackers behind the website Exposed.re, which advertised "Secret Files" pertaining to US Attorney General Eric Holder, former Republican presidential candidate Mitt Romney, Microsoft founder Bill Gates, former US president George W. Bush, actress Angelina Jolie and a slew of other celebrities and public figures.

"The Secret Files" obtained on Pierson include her Social Security number, date of birth, phone numbers, as well as her current and former home addresses. What appears to be Pierson's detailed personal credit report – prepared by TransUnion - was also released with account activity as recent as January of this year.

Pierson's shopping history at stores like Sears, the Home Depot and Macy's was detailed alongside personal loan information from Citibank and American Express.

The new Secret Service boss is just the latest addition to the list of hacked officials, perhaps the most prominent of which was Central Intelligence Agency chief John Brennan, who was also victimized just after being sworn into his position in mid-March. Brennan's credit report, which was also through TransUnion, provided details about past student loans, American Express accounts and car leases.

After the Brennan information dump, a credit agent told Forbes that TransUnion had "immediately launched an investigation," although there have been no updates since that announcement.
The domain's extension (Exposed.re) suggests that the site is hosted out of Réunion, a French island off the coast of Madagascar. The FBI is reportedly investigating the hack but has yet to announce news of an arrest.

Obama's decision to appoint Pierson was notable not only because she's the first woman to hold the position, but because she's expected to restore the Secret Service's sullied reputation. Last year, while preparing for US President Barack Obama's arrival in Colombia, a group of agents hired prostitutes and brought them back to their hotel. After the incident several of the women came forward and let on that confidential information about Obama's trip was within their grasp.

You can share this story on social media: