'Net is closing in on cybercriminals' - Kaspersky Lab stands by INTERPOL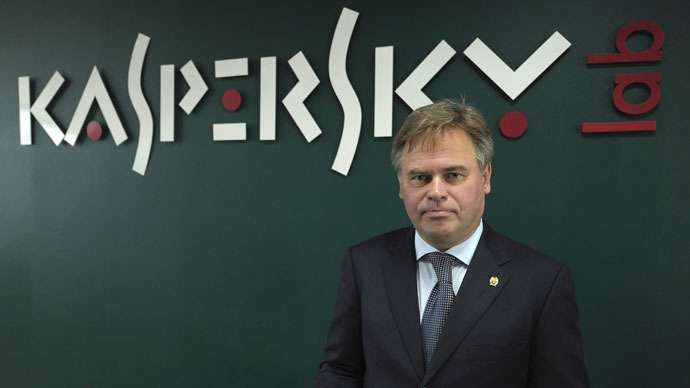 With Russia's leading information security company Kaspersky Lab's onboard to provide Interpol intelligence on cybercrime worldwide, cyber criminals will likely find it increasingly hard to escape justice.
Today the International Criminal Police Organization expects the Russian cyber security company to be a constant reliable consultant in investigating and preventing cybercrime in the global web.
Earlier this week Interpol's statement said that Kaspersky Lab "will provide cyber intelligence with a view to Interpol's sharing it among its 190 member countries seeking to protect cyberspace and investigate cybercriminals".
"We're taking an active part in investigating international cybercrime, providing our expertise, technology, and resources to law enforcement authorities of different countries of the world. Now the criminals will never be able to lay low in some distant country, hiding behind the physical borders", Kaspersky shared.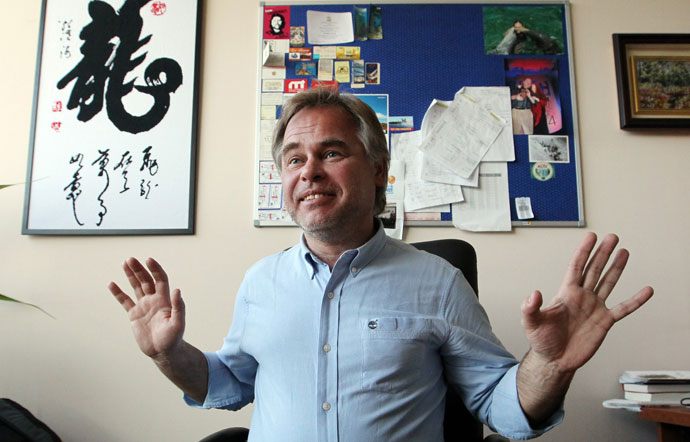 INTERPOL'S top brass shared their high expectations of future close cooperation.
"Transnational crime cannot be fought in isolation, and drawing on private sector expertise and support against cybercrime is essential. Fighting cybercrime requires that law enforcement at both the national and international levels works with the private sector, particularly its forward-thinking technological leaders such as Kaspersky Lab, in order to keep pace with today's cybercriminals," Ronald Noble, INTERPOL Secretary General, told journalists.
"The strong support for the INTERPOL Global Complex for Innovation expressed by Evgeny Kaspersky, the founder and CEO of Kaspersky Lab, will provide law enforcement in our 190 member countries with the expertise to generate actionable intelligence to protect cyberspace and to bring cybercriminals to justice," noted Noboru Nakatani, Executive Director of Global Complex for Innovation (IGCI), INTERPOL's new global cyber security department.
Cyber security stronghold in Singapore
Interpol is currently finalizing the creation of its Global Complex for Innovation (IGCI) that will be focusing on fighting cybercrime in all 190 Interpol member countries.
The complex is being equipped by a consortium of Japanese companies headed by NEC.
The IGCI complex in Singapore will become operable in 2014 and Russian experts will be most welcome there.
"I've been calling for the creation of a so-called 'Internet Interpol' for over a decade now, and finally it has happened," Evgeny Kaspersky told RIA Novosti news agency on Friday.
The contract between Interpol and Kaspersky Lab was signed at the Russian company's Moscow office on March 19. The meeting was attended by Evgeny Kaspersky, CEO and co-founder of Kaspersky Lab, Ronald Noble, INTERPOL Secretary General, and IGCI Executive Director Noboru Nakatani.
Creating police for virtual world
Back in 2008 Kaspersky wrote an article called 'Cybercrime: the arms race', in which he said that only joint efforts can bring results in rebuffing global cybercrime and called for creation of international cyber security police task force.
"There must be a kind of Internet-Interpol operating, constantly raising awareness of the cyber threats, similar to the one explaining what for there are seat belts in a car, there should be rules, compliance with which would be compulsory to surf the net," Kaspersky wrote in the article.
At an Internet cyber security international conference in London in 2011 Kaspersky warned of 'catastrophic consequences' the world might face in case of a global cyber attack. This statement sparked wide discussion of the issue not only among cyber security experts, but on an intergovernmental level as well.
Cybercrime: nobody is safe
A recent research conducted by Russia's leading cyber security company Group-IB estimates that damage from cybercrime worldwide in 2011 came to $12.5 billion, which is $5.5 billion up from 2010. Any company might be targeted, and even American IT giants and US-based social networks, like Apple, Microsoft, Facebook and Twitter with astronomical budgets, cannot guarantee cyber security of their own.
Hackers recently stole over 250,000 accounts from Twitter – with some of the toughest security measures available, proving insufficient.
Traditionally, Americans put blame for most heinous cyber attacks on Chinese hackers, either supported by Beijing or simply serving as officers of top secret military cyber units of the People's Liberation Army. Beijing has always denied such allegations, claiming China is suffering more than any other country from cyber attacks.
You can share this story on social media: