Heroin deaths doubled in US in two years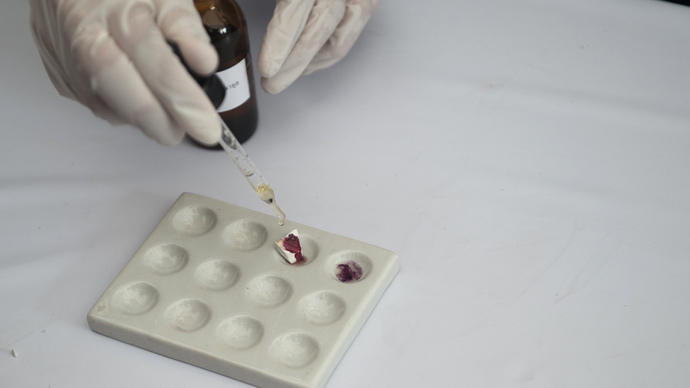 ​Deaths from heroin overdose doubled in two years throughout much of the United States, according to a new US government study. Meanwhile, deaths from prescription opioids, while still more than heroin, are falling.
From 2010 to 2012, heroin overdose deaths in 28 states shot up from 1,779 to 3,665, a death rate of 2.1 people for every 100,000 in the US.
The 28 states assessed make up more than half of the US population and more than half of the country's drug overdose deaths, the US Centers for Disease Control and Prevention (CDC) study found. Overdose death statistics for all states will be released in the coming months, the agency said.
Heroin deaths in the studied time period rose for both men and women, among all age groups, and for blacks, Hispanics, and whites.
Where trends are going currently and in the future is difficult to predict, according to the CDC.
Deaths from powerful prescription painkillers, or opioids such as Vicodin or Oxycontin, are on the decline, the study found.
Opioid deaths in the same 28 states fell to 9,869 in 2012 from a total of 10,427 in 2010, a death rate of 5.6 for every 100,000 people.
US officials said the jump in heroin deaths and the drop in opioid fatalities are likely related, as more restrictions on prescriptions for expensive painkillers has led some to seek out cheaper drugs like heroin.
Painkiller abusers may have gone "from high-priced pills to more affordable heroin," Barbara Carreno, a spokeswoman for the US Drug Enforcement Administration, told AP.
The DEA seized around 1,300 pounds of heroin in the US each year from 2007 to 2009, Carreno said, while heroin confiscations went up to about 2,200 pounds per year from 2011 to 2013.
Overall, the annual number of drug overdose deaths in the US has gone up for more than 20 years, according to AP.
The DEA is currently implementing a new drug disposal program, instituted upon passage of the Secure and Responsible Drug Disposal Act of 2010. The law allows the DEA to authorize hospitals, pharmacies, drug treatment centers, and others to collect unused prescription drugs that, in the past, were often flushed down toilets, contaminating public water, or thrown in the garbage, allowing for theft.
The DEA says about 6.5 million people in the US abused prescription drugs in 2013, more than double those that abused heroin, cocaine, and hallucinogens combined. Missouri is theonly US state that does not have a prescription drug monitoring program.
A recent studyfound that US states where medical marijuana is legal experience around one-quarter fewer deaths from prescription drug overdoses. Medical marijuana is legal in 23 states, as well as the District of Columbia.
Two states, Colorado and Washington, have legalized recreational pot for adults even though the federal government still considers marijuana to be a Schedule 1 narcotic, as is heroin. Voters in Alaska, Oregon, and the District of Columbiawill decide whether to legalize marijuana this November.
Meanwhile, this week, Philadelphia became the largest city in the US to decriminalize possession of small amounts of marijuana.
You can share this story on social media: