Superbug time bomb: FDA vets only 10% of antibiotics that farm animals share with humans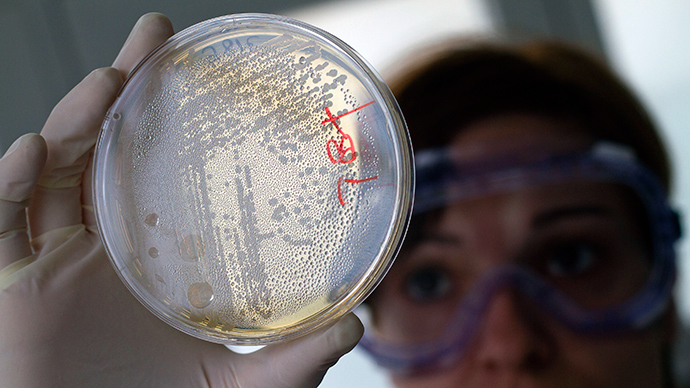 The regular administration of antibiotics to US farm animals could have disastrous effects for humans, scientists fear. Many of the drugs are same as those given to humans and there are worries that the bacteria could become resistant due to overuse.
Major US poultry firms have been carrying out this process for years. They give chickens antibiotics not only when they are unwell, but also when they are healthy. This practice has been administrated because it helps to promote faster growth and thus higher profits as largely volumes of poultry can be sold.
Reuters uncovered the scandal in a 'special report' focusing on five major companies in the industry that give medication to their animals, even when it was not needed.
After seeing the evidence presented, Donald Kennedy, who is a former commissioner of the US Food and Drug Administration (FDA) said he found it "astonishing." He stated that the prolonged and widespread use of drugs can create a "systematic source of antibiotic resistance" in bacteria, the risks of which are not fully understood. "This could be an even larger piece of the antibiotic-resistance problem than I had thought."
It is over a decade since the FDA said in 2003 that they would review every new animal drug which was on the market to make sure there was no chance of a superbug being created due to overuse. However, Reuters revealed that the organization has only evaluated about 10 percent of the approximately 270 drugs, which contain similar types of antibiotics that are also important for treating humans.
Meanwhile, the FDA has only reviewed 7 percent of medications used to prevent disease and promote growth within animals for possibility of superbugs being created. There are around 390 drugs currently on the market. A staggering 80 percent of antibiotics currently on sale in the US are issued to livestock and not people.
Scientists from the US Centers for Disease Control and Prevention said the use of any type of antibiotic, not just medically important ones, contributes to resistance. They said that whenever an antibiotic is administered, it kills weaker bacteria and enables the strongest to survive and multiply.
However, if these antibiotics are administered in small amounts over a long period of time, the consequences can be even more damaging. This gives potential superbugs a greater chance of developing resistance to traditional drugs used to treat humans.
"These are not targeted uses aimed at specific bugs for defined duration. They're multiple, repeat shotgun blasts that will certainly kill off weaker bugs and promote the stronger, more resistant ones," said Keeve Nachman, who is the director of the Food Production and Public Health Program at Johns Hopkins University.
The practice was first used in the 1940s by poultry farmers after scientists discovered that antibiotics such as penicillin were effective in preventing outbreaks of disease in chickens. They kept the poultry healthy, meaning they were able to gain weight more quickly, while still eating the same amount of food as those chickens that were not administered the drugs.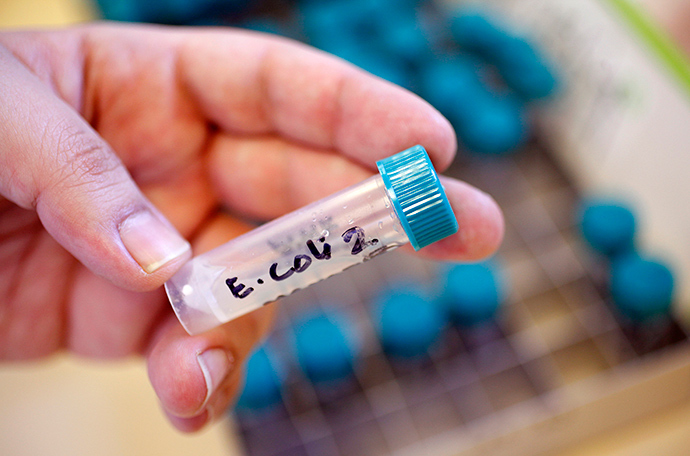 200 hospitalized after health scare
It seems as though the policy of giving healthy animals antibiotics on a regular basis is already causing problems. Earlier this year, an outbreak of salmonella was traced to Foster Farms, which operates on the west coast of the United States and is the market leader in this region.
A total of 634 people across the US were taken ill, while more than 200 needed hospital treatment, as the disease spread across 27 states within the US. However, once scientists began to examine the products at fault, they found that two-thirds of the bacteria in the cases were resistant to at least one antibiotic, according to the Center for Disease Control and Prevention (CDC). They also found that half of the superbugs were resistant to drugs in at least three different classes of antibiotics, including penicillin.
Foster Farms told Reuters it has administered chlortetracycline (CTC) and penicillin at times, but selectively, not en masse as had previously been the case. Foster said it had used CTC "as needed" to fight bacterial infections. The company said it still uses penicillin to treat sick birds, but only "in critical situations when flocks are exposed to fatal diseases." Foster doesn't use antibiotics as growth promoters, it said.
However, despite these warning signs, the FDA does not plan to gather data concerning the use of antibiotics on farms, according to Craig Lewis, who works as a veterinary medical officer within the agency. Worryingly, he said that "none of us have an idea first-hand of what's going on" at farms around the country.
There is evidence that chicken farms are starting to take notice of the dangers of administering antibiotics to poultry on a regular basis. Perdue Farms says it has stopped applying the antibiotic gentamicin to eggs in chicken hatcheries. Gentamicin is seen by the FDA as a "highly important" drug, which is used in human medicine. They cited "growing consumer concern and our own questions about the practice," as their reason "to move away from conventional antibiotic use."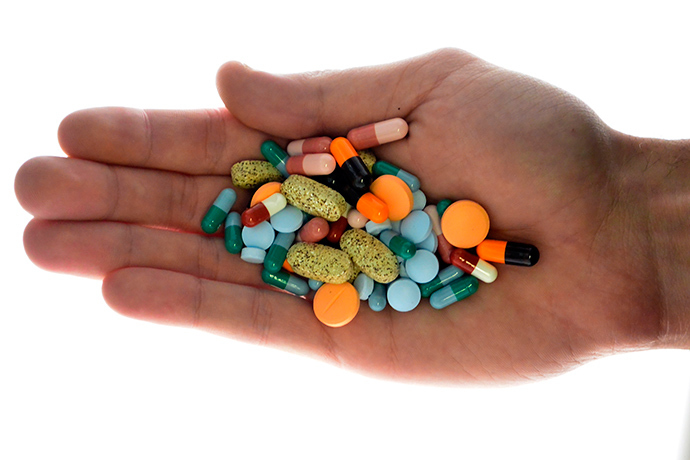 Antibiotics not needed?
Perdue Farms will still continue to use antibiotics, but only those that are not considered medically important to humans by the FDA.
"We recognized that the public was concerned about the potential impact of the use of these drugs on their ability to effectively treat humans," Bruce Stewart-Brown, Perdue's senior vice president of food safety and quality, said when the hatchery policy was announced.
There are also questions whether antibiotics are actually needed to increase chicken yields. Craig Watts, who breeds chickens for Perdue Farms, says that he has noticed little difference between poultry that has been given antibiotics on a regular basis and those who have not.
Since 2012, Watts has raised five antibiotic-free flocks for Perdue and seven flocks that received low doses of the antibiotic narasin, according to his records.
The mortality rates of the two flock types were nearly identical. About 900 birds died in each of the farms' four batteries. Flocks that received antibiotics and those that didn't both hit Perdue's target weight of about 4.25 pounds per bird.
Perdue sees "similar" performance among birds fed antibiotics and those that do not receive the drugs, said Stewart-Brown. "We feel our current two approaches are both very responsive to public health concerns about antibiotic use in poultry."
Roughly 430,000 people in the US are taken ill with food poisoning from bacteria from food-borne diseases, according to a report by the CDC in July. They also state that around 2 million people in the country are sickened with infections because of resistances to antibiotics, causing at least 23,000 deaths.
In a report this year by the World Health Organization, they said that the resistance to antibiotics was "a problem so serious it threatens the achievements of modern medicine." The annual cost to battle antibiotic-resistant infections is estimated at $21 billion to $34 billion in the United States alone, the WHO said.
You can share this story on social media: