American food safety bill not what it seems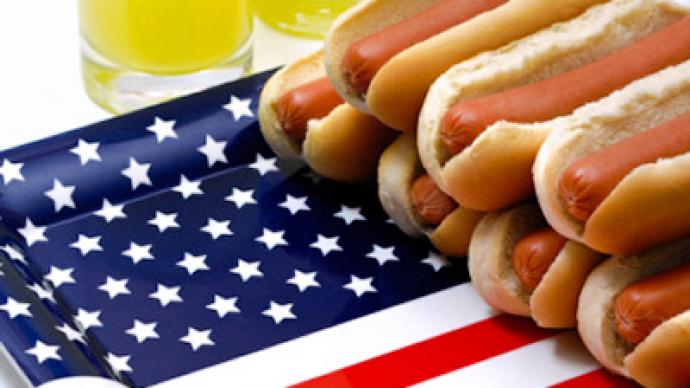 The US Senate has passed a bill being dubbed the biggest US food-safety overhaul in more than 70 years.
Under the proposed law, the Food and Drug Administration (FDA) would gain increased power to police food companies and the ability to force recalls at will, leading many to worry a lobbyist influenced federal foot takeover is imminent. The bill is designed and being supported by major agribusiness corporations. It aids big corporations, not the small businesses, not the consumer, argued George Hemminger, the founder of Survive and Thrive TV.The proposed law is not about food safety and modernization; it's about the major corporations sealing the market and consolidating control of America's food supply. "We should be calling it the Corporate Regulation Monopoly Act for Monsanto," said Hemminger. "Who are these people in Washington DC to tell me what I can put in to my body? It makes absolutely no sense."Monsanto and other large corporations, who are behind the bill, are motivated by profit not the health of consumers, he explained. Cracking down on American farmers does not address health, it enables corporate food monopolies. Monsanto for example is responsible for the creation of a number of food and bovine hormones, genetically altered seeds, pesticide chemicals, artificial sweeteners and other modified agricultural products. Monsanto's interests are not health and safety, but profits. "It goes totally against where we're headed as a society," Hemminger commented. "There is a huge movement of people that want organic produce and raw foods."If the law goes through, it would hinder the supply of organic and raw foods, impacting small businesses the most that have a consumer demand to meet.
Hemminger argued the government should regulate the big companies, keep them from monopolizing and allow small businesses and producers to work and serve their consumers at the local level. "It would be great if Obama stepped up to the plate and vetoed this thing," added Hemminger. However, that is unlikely to happen as Obama recently issued a statement in favor of the legislation.Shelly Roche from ByteStyle.tv said the last thing that needs to be done is granting the FDA increased controls over US farms and the food supply. The current US foods czar, Michael Taylor, is actually a former Monsanto employee, she explained. He is directly engaged in FDA policy making, a conflict of interest. Monsanto is a chemical's company, not a health organization. The bill is not about food safety but about corporate interests. "Adding just more regulation and granting more broad sweeping power to the FDA, who is already failing to execute its current powers, is really not going to do anything to improve food safety. It's really just theater to get the American people to support granting massive amounts of power to these organizations," Roche said. In the past, she explained, attempts of this nature by the FDA have added a multitude of bureaucracy that hindered the food industry more than it helped.