Joseph Gordon-Levitt slated to play Snowden in Oliver Stone film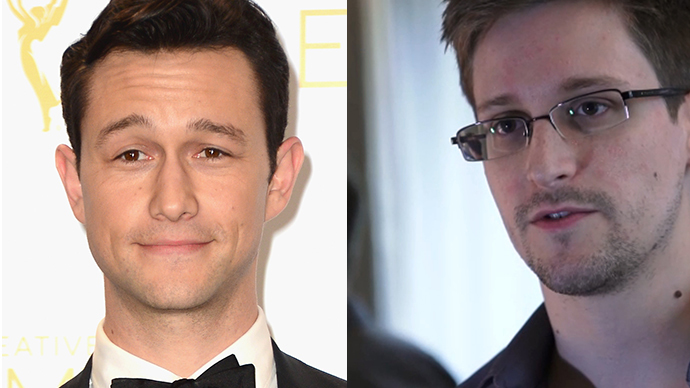 Actor Joseph Gordon-Levitt is reportedly slated to play National Security Agency leaker Edward Snowden in an upcoming Oliver Stone-directed movie about last year's unauthorized disclosure of secret NSA documents.
Variety, the top entertainment-trade magazine in the United States, reported on Sunday this week that the periodical's sources say Gordon-Levitt, 33, has agreed to accept the starring role in Stone's "The Snowden Files," a feature-length motion picture tentatively scheduled to begin filming later this year or early 2015.
"Though negotiations have not yet begun, both sides want the deal to happen," Justin Kroll, a film reporter for Variety, wrote over the weekend.
As RT reported previously, Stone, 68, purchased the rights in June to "The Snowden Files," a 2014 book about last year's colossal NSA leak authored by The Guardian journalist Luke Harding.
"This is one of the greatest stories of our time," the three-time Academy Award winner said at the time. Days later, Stone bought the rights to "Time of the Octopus," a novel based loosely on the Snowden saga and penned by the intelligence contractor-turned-leaker's Russian lawyer, Anatoly Kucherena, and announced that he'd rely on both books while working on his upcoming movie.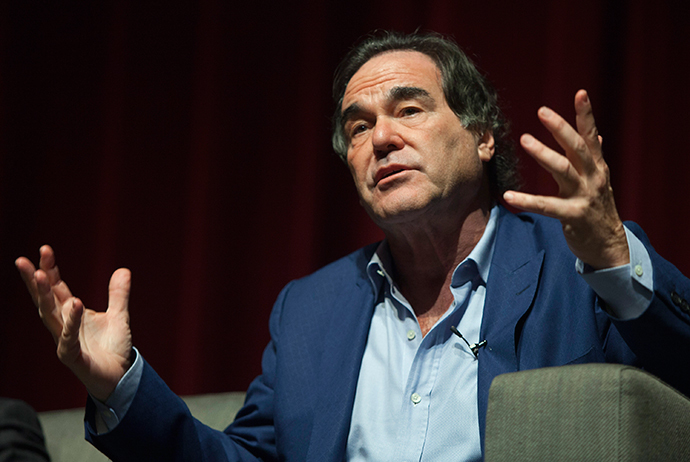 Separately, Sony Pictures announced in May that it has optioned the rights to "No Place to Hide: Edward Snowden, the NSA and the US Surveillance State" by Glenn Greenwald, the journalist who first reported on documents from the classified cache pilfered by the contractor. Michael G. Wilson and Barbara Broccoli, two of the producers behind recent James Bond movies, have signed on to that project.
With regards to the Stone film, the inclusion of Gordon-Levitt to the cast would provide the "Platoon" director with the talents of one of Hollywood's most acclaimed and sought after stars: the actor earned Golden Globe nominations in 2009 and 2011 for his films "(500) Days of Summer" and "50/50," respectively, and has been hailed for his performances in Christopher Nolan's The Dark Knight Rises and the 2012 biopic on Abraham Lincoln directed by Steven Spielberg.
According to Deadline, Stone and producing partner Mortiz Borman aim to begin shooting their Snowden film this December in Munich, Germany. Meanwhile, Snowden himself remains in Moscow where he was granted protection last year after being charged in the US for espionage pertaining to his admitted role in sharing a trove of classified data with Greenwald and other journalists.
You can share this story on social media: