New York subpoenas parody Twitter account linked to Brooklyn Bridge incident
Published time: 9 Aug, 2014 03:41
Edited time: 9 Aug, 2014 03:48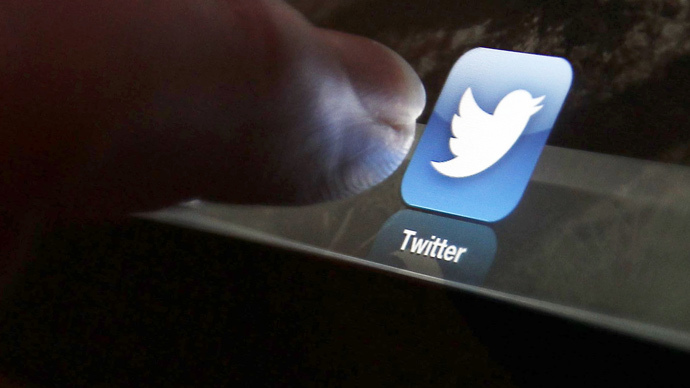 In a peculiar turn of events, the Manhattan District Attorney's Office has issued a subpoena for a parody Twitter account in relation to the July incident that saw white flags placed on top of the Brooklyn Bridge.
According toThe New York Times, the subpoena was issued to the @BicycleLobby Twitter account on Friday, a move intended to reveal the identity of the person or persons behind the posts. The subpoena's existence seems to indicate that investigators believe those behind the account could potentially be helpful in determining who placed the flags on the bridge.
As RT reported last month, the New York Police Department was at a loss to explain how the American flags occupying the Brooklyn Bridge were replaced with white ones, especially given the area's tight security. Social media made light of the situation, with some suggesting that Brooklyn was "surrendering" to Manhattan, but police did not take the situation lightly.
One of the jokesters was @BicycleLobby, which tweeted that it planted the flags in order to "signal our complete surrender" to pedestrians, seemingly catching the attention of the Manhattan District Attorney's office.
First a reminder: this is & always has been a parody account. Please look up "Dorothy Rabinowitz" for a sense of the account's origin.

— Bike Lobby (@BicycleLobby) August 8, 2014
None of the claims made here have ever been true. We did not fake the Moon landing or go for a ride with Beyoncé, for example.

— Bike Lobby (@BicycleLobby) August 8, 2014
Steve Vaccaro, the lawyer for the Twitter user, made clear that he considers the subpoena ridiculous.
"[The author has] claimed credit for the moon landing, for the faking of President Obama's birth certificate, for the crash of The New York Times website," he told the Times. "It should be transparently clear to anyone that this was a joke."
The author of the Twitter account even took to his online feed in order to squelch rumors that @BicycleLobby was responsible for planting the flags, explicitly reminding everyone it was just a parody account.
"These last tweets are 100% true," the account wrote. "Everything else posted before today is clearly a joke."
As the NYPD continues to look into the matter, the department said on Friday that it "has an idea" of who may have hoisted the flags. No further details were given.