Fake MH17 tributes on Facebook linked to porn, gambling sites
Published time: 22 Jul, 2014 18:06
Edited time: 22 Jul, 2014 18:09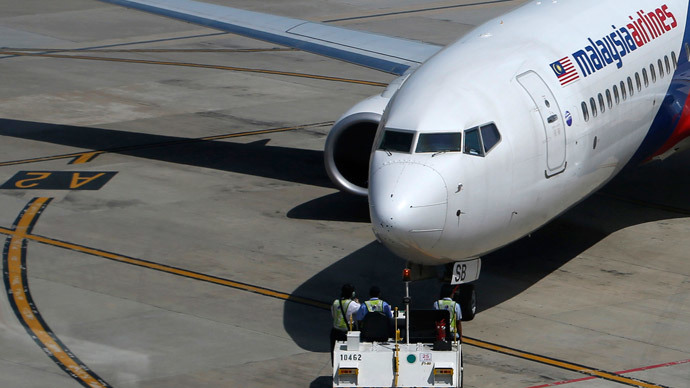 The crash of Malaysia Airlines flight MH17 on Thursday has inspired several scammers to set up fake tribute Facebook pages in an effort to capitalize on the tragedy.
At least six unauthorized tribute pages have been set up to "memorialize" victims killed in the crash over Ukraine, the Sydney Morning Herald reported.
But when users click on the sites, they're led to pop-up ads for online gambling, pornographic websites, and other suspicious products.
Three of those fake pages were set up in the name of children who died in the crash. A Facebook page commemorating Liam Sweeney, one of the 298 crash victims, urged visitors to click on a link called 'Video Camera Caught the moment plane MH17 Crash over Ukraine.' The link actually took users to a pornographic website, BBC News reported.
The groups that set up such "extremely lucrative" schemes often cash in on advertising or referral revenue for directing traffic to certain locations, said Alastair MacGibbon, director of the University of Canberra's Center for Internet Safety.
Taking advantage of charitable donations in the wake of such a tragedy is not a new concept. Scammers quickly set up scam fundraising sites and bogus Facebook memorials for major events like the Sandy Hook Elementary School shooting in 2012.
The family of one child killed at Sandy Hook, 6-year-old Noah Pozner, found that someone had crafted a charity site in his memory to scam potential donors, the New York Daily News reported.
At least 20 suspicious fundraising sites appeared even before an official death toll was released after last year's Boston Marathon, according to TheDomains.com.
"While we don't know every registrant's intention, we do know historically that many of the domain names registered immediately after were done to get traffic and make money parking domains or worse," Michael Berkins wrote on TheDomains.com.
The Better Business Bureau suggests researching any cause or fundraiser with a vague mission before donating.