Supreme Court upholds Ariz. death row drug secrecy, clears inmate execution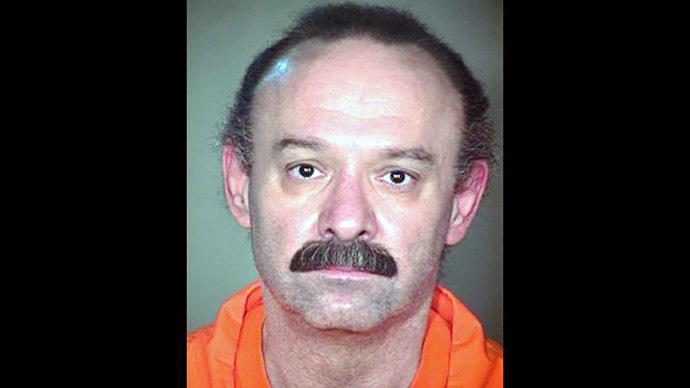 The US Supreme Court has upheld Arizona's secrecy surrounding its lethal-injection drugs, ultimately clearing the Wednesday execution of a death row inmate.
The high court's ruling overrides a Ninth US Circuit Court of Appeals decision to grant a stay on the execution of double murderer Joseph Rudolph Wood, who is now scheduled to be put to death at 12:00 EDT at a state prison in Florence, according to the Arizona Republic.
The appeals court's Saturday decision delayed the execution until the state offered more information on what drugs it would use to put Wood to death. Wood's attorneys argued that he had a First Amendment right to know the source of the drugs that would be used to execute him. They also demanded to know the qualifications of his executioners.
The state then appealed to the US Supreme Court, which lifted the stay without addressing the First Amendment concerns.
The Arizona Department of Corrections plans to use a controversial drug as well as a contested method of administering it. The process is shrouded in secrecy, as it is in several states eager to enact capital punishment. These states have resorted to using controversial, some say inhumane, drug cocktails supplied by shadowy providers to execute inmates.
For example, Ohio and Oklahoma have used the drugs, whose sources are shielded from the public, to execute inmates who have visibly writhed in pain during the lethal injection process, calling into question the validity of using such untested concoctions.
Arizona officials have said in court filings that its own secrecy is due to the difficulty in accessing drugs it needs to carry out capital punishment.
Drugmakers are increasingly reluctant to sell to state departments of corrections, forcing them to resort to less reliable drugs or to special order from compounding pharmacies for supplies. Death row inmates like Wood have appealed to the court system in efforts to know what drugs and delivery methods will be used to kill them, often to no avail.
"Prisoners who are sentenced to death for their crimes have every right to know what drugs are going to be used," said Stephanie Grisham, a spokeswoman for Arizona Attorney General Tom Horne, according to the Republic.
"But it would be a bad matter of policy if the manufacturer of these drugs were identified. The very reason we have a new drug protocol is because of the pressure and threats applied to the companies ... forcing them to stop making it."
The Supreme Court has ruled against stays of execution based on drug secrecy before, including the case of an Arizona prisoner who, in 2010, challenged overseas drugs the state obtained for his execution.
The US District and Circuit Courts in Washington, DC later ruled that federal law had been violated, which has been contested by the Arizona Attorney General's Office.
"In most respects, what Mr. Wood is asking for is quite small," said Megan McCracken, a former federal defender who works with the University of California-Berkeley Death Penalty Clinic. "I think they don't want to set precedent about giving out information, and they don't want to come under scrutiny."
Wood, 55, was sentenced to death for the murder of his girlfriend and her father in 1989.
You can share this story on social media: