iPads and other electronic devices could trigger allergic reactions, rashes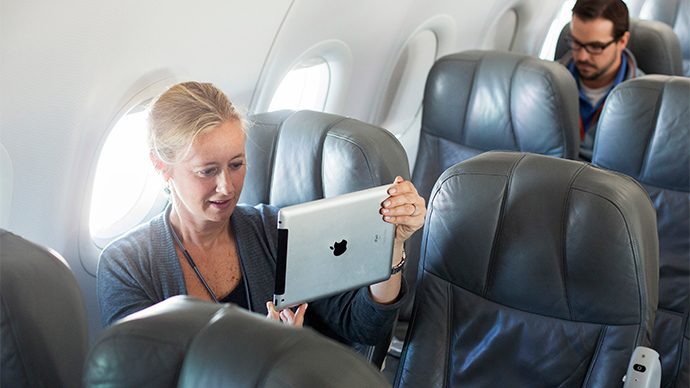 Seasonal allergies can already be uncomfortable enough for some people, but a new medical report suggests that iPads and other electronic devices that contain nickel could cause rashes and require the use of antibiotics.
Doctors have published a new report in the journal 'Pediatrics' that details a case in which an 11-year-old boy suffered from a widespread rash all over his body, forcing him to miss school after treatments failed to improve his condition.
As doctors looked into the child's history, they linked the rash – which was identified as a nickel allergy through tests – to a first-generation iPad he used on a daily basis.
At this point, it's unclear whether or not all iPad models include nickel, or if the problem also extends to other Apple products like smartphones and laptops. A couple of years ago, one woman made headlines after her iPhone 4 reportedly triggered a body-wide rash that made her "unrecognizable." It's possible that devices from other companies, like Google and Microsoft, could also contain nickel, although the companies have declined to comment on the issue.
"With the increasing prevalence of nickel allergy in the pediatric population, it is important for clinicians to continue to consider metallic-appearing electronics and personal effects as potential sources of nickel exposure,"states the report, written by Dr. Sharon Jacob and Dr. Shehla Admani of San Diego's Rady Children's Hospital.
Nickel is one of the most common allergy-causing metals and, as noted by the Mayo Clinic, symptoms can include:
- Rash or bumps on the skin
- Itching, which may be severe
- Redness or changes in skin color
- Dry patches of skin that may resemble a burn
- Blisters and draining fluid in severe cases
These types of rashes could be extremely uncomfortable. However, they can be prevented by placing a protective covering over electronic devices. According to the Washington Post, the boy's condition improved drastically after he did so.
In an advisory posted by the Nickel Institute, based in Toronto, the organization states that using cell phones and other products constructed with nickel could induce an allergic reaction in five to 10 minutes. Within the United States, 25 percent of children are reporting nickel allergies when they undergo tests – a notable rise from 17 percent 10 years ago, Jacob told Associated Press.
Apple products aren't the only devices suspected of harboring nickel and causing problems for users. Earlier this year, the fitness device Fitbit Force was recalled after 1.7 percent of its users reported rashes stemming from their use of the band.
You can share this story on social media: