Apple deflects criticism, stuns with Q2 results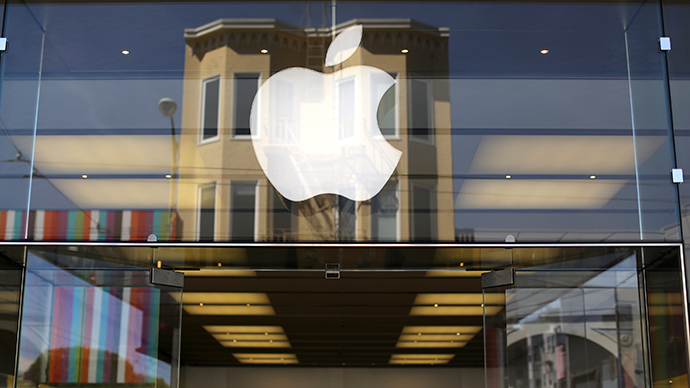 Technology giant Apple reported an impressive $10.2 billion net profit in the second fiscal quarter of 2014, defying skepticism the company would struggle in the absence of new products. BRICS sales led the growth.
Quarterly revenue also stunned, as it stood at $45.6 billion, exceeding last year's $43.6 billion in the same period, the company's financial report showed Wednesday.
Per share earnings grew to $11.62 compared to the expected $10.18. The news sent stocks soaring up more than 8 percent to $567.50 in after-hours trading.
The iPhone led the way with 43.7 million sold, beating expectations, while iPad sales slightly disappointed at 16.35 million, and 4.1 million Mac computers were sold between January-March 2014.
The success was a sigh of relief for newly-appointed CEO Tim Cook, who was under pressure to boost the stock price and general company performance after taking over the helm after the death of the company's founder and CEO, Steve Jobs.
Last year the stock declined 6.5 percent and more than 25 percent off its all-time high in 2012 of $700.00.
"We're very proud of our quarterly results, especially our strong iPhone sales and record revenue from services," Tim Cook said during the earnings conference call.
"We're eagerly looking forward to introducing more new products and services that only Apple could bring to market," Cook added.
Handset sales were accelerated by the deal struck in December 2013 with world's biggest carrier, China Mobile Ltd. Apple started selling phones in China from January 17, 2014.
Double-digit iTunes sales from a large and loyal customer base, as well as associated service revenues, contributed to the strong results.
Sales of iPhones in BRICS countries reached an all-time high, and international sales accounted for 66 percent of revenue. The launch of the lower-end iPhones helped the company gain a share in markets previously dominated by cheaper Android phones.
"We gained smartphone share in many developed and emerging markets including the US, the UK, Japan, Canada, Germany, France, Vietnam and Greater China, just to mention a few," Cook said during the conference call.
The California-based company is in the process of developing more products in the coming year. Also in the works are iPhones with bigger screens, digital wrist-watch devices, as well as a revamped Apple TV box set.
Also surprisingly strong first quarter were Facebook results, which saw revenue rise to $2.5 billion, a $642 million jump from the same period last year.