Apple to sell iPhones through worlds' biggest carrier China Mobile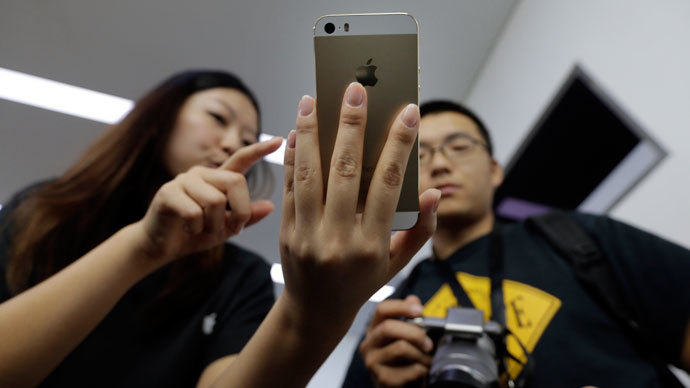 Apple, the world's most valuable tech company, and the world's largest mobile carrier China Mobile, have agreed a deal for selling iPhones in China. This puts Apple a huge step closer to getting a massive slice of the world's biggest mobile market.
Apple will start supplying its iPhones 5s and 5c to China Mobile shops across China from January 17, 2014.
About 39 million iPhones will be sold in China next year, which compares to 34 million Apple gadgets sold worldwide in 3Q 2013, according to Dow Jones analysts.
China mobile has more than 760 million subscribers, as well as over 1.2 million base stations and over 4.2 million Wi-Fi access points, which makes the company the largest network carrier in the world.
"Apple's iPhone is very much loved by millions of customers around the world. We know there are many China Mobile customers and potential new customers who are anxiously awaiting the incredible combination of iPhone on China Mobile's leading network," said Xi Guohua, China Mobile Chairman.
"China is an extremely important market for Apple and our partnership with China Mobile presents us the opportunity to bring iPhone to the customers of the world's largest network," said Tim Cook, Apple CEO. "We can't think of a better way to welcome in the Chinese New Year than getting an iPhone into the hands of every China Mobile customer who wants one."
Chinese New Year also known as the Spring Festival is an important traditional Chinese holiday, which will takes place on January 31.
The deal was facilitated after the Chinese government agreed to give 4G network licenses to its three major network carriers, which helps increase the performance of Apple's devices over the internet.
iPhone on China Mobile supports major cellular network standards, making a global phone a reality for China Mobile customers.
Until now the leaders in the Chinese smartphone market, which has approximately 1.2 billion subscribers, were Samsung, Lenovo and Coolpad says the BBC.
South Korea's Samsung became the most profitable producer of phones and smartphones in the second quarter 2013, pushing Apple into second place.
According to analysts, Apple lagged behind its main competitor because of weak sales of the iPhone and the growing competition in China, while Samsung improved its position in the USA.
The two electronic giants have been fighting a 'patent war' which has cost $929 million and currently sees the US manufacturer on top.
You can share this story on social media: