Russia unveils 'unique' dual-screen YotaPhone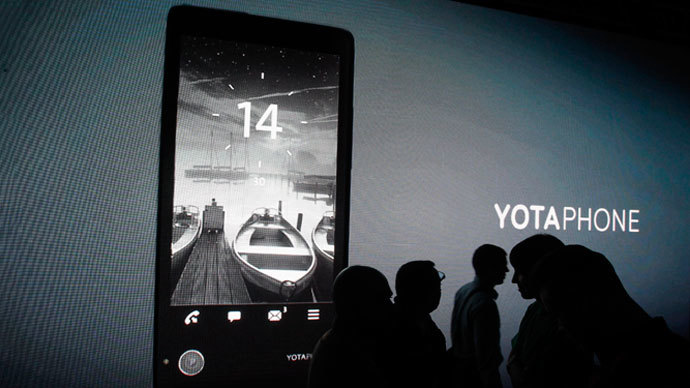 A Russian company has come up with a double sided smartphone which includes an electronic paper display on the back. Yota Devices hope the revolutionary technology will help it win market share in Europe and the Middle East.
The main feature of the gadget is a black-and-white electronic paper display on the reverse of the smartphone, which is always switched on. The screen on the back mirrors the information on the main screen, without wasting energy.
"It's a new type of gadget. With smartphones it's always one problem - its display is always black, it always sleeps, which we think is fundamentally wrong," Vlad Martynov, Yota Device's Chief Executive said Reuters. "If we really hit the mark, we'll be happy because in two to three years everyone will be copying us."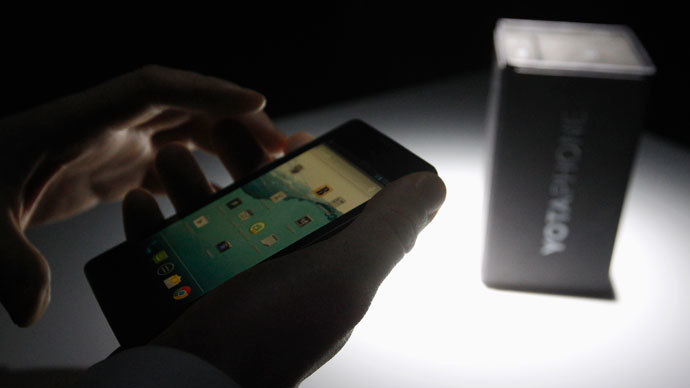 YotaPhone uses the Android operating system and supports all LTE standards. Both the screens are 4.3 inch displays, and the phone weighs 146 grams. The phone comes in black or white, and is equipped with a 13 megapixel camera on the back, and a 1 megapixel camera on the front.
The device debuted in Russia on December 4th, and later in the month it will go on sale in Austria, Germany, France and Spain. In January next year it will be available in Great Britain, Greece, Cyprus and the Czech Republic.
The retail price of YotaPhone in Europe will be about 499 euro ($680). When it hits stores in the Middle East in January the phone is expected to sell there for around $600.
In Russia YotaPhone will cost 19,990 roubles ($600). In comparison the average price for an Apple iPhone 5c with the same amount of memory is 29,000 roubles ($870).


The YotaPhone has participated in the 2013 Consumer Electronics Show in Las Vegas back in January and snatched the top prize (Best of CES Award for Hottest Mobile Device) there.

"They said it's a really unique invention," Sergey Chemezov, head of Rostec state corporation, said.

Despite the pros of the device, Denis Kuskov the head analyst at research firm TelecomDaily was skeptical about its success.
"In people's minds Yota Devices is a no-name company, it's not Samsung or Nokia or Apple, which all have their fans. No one will be expecting a YotaPhone."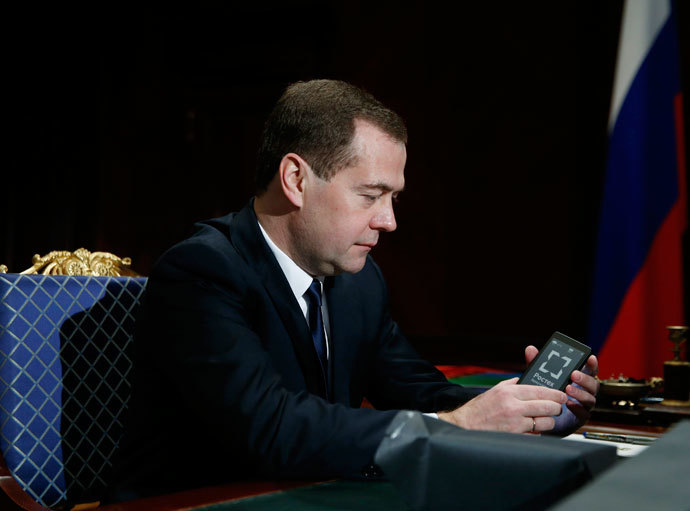 Yota Devices is a Russian private company which develops hi-tech LTE equipment such as smartphones modems, and routers. Since its foundation in 2009 the company has sold more than 3 million 4G communication devices. The company employs the leading hardware and software developers from Russia, Finland and Singapore, and is headquartered in Moscow.
You can share this story on social media: