US jury awards Apple $290 mn compensation, Samsung intends to appeal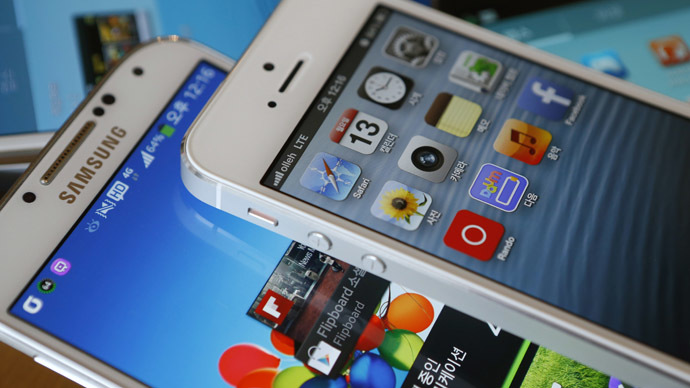 After a long court hearing over allegations Samsung violated Apple patents, a US jury has awarded the US tech giant $290 million. This brings the total Apple patent fines against Samsung to $929 million. The South Korean manufacturer intends to appeal.
The sum was lower than the initial $379.8 million asked by Apple's advocates.
The federal court of San Jose, California requires the South Korean corporation to pay compensation for using Apple technology in 13 devices, including tablets and phones.
Samsung is unhappy with US jury's decision and intends to appeal.
"We are disappointed by today's decision, which is based in large part on a patent that the US Patent and Trademark Office has recently deemed invalid. While we move forward with our post-trial motions and appeals, we will continue to innovate with groundbreaking technologies and great products that are loved by our many customers all around the world," Samsung said in a statement.
During previous cases involving similar claims by Apple, Samsung was ordered to pay $1.05 billion. Reviewing the case District Judge Lucy Koh said it was unclear how this sum was calculated, and during the latest hearings the payment was reduced by more than $400 million.

The original $600 million award was not vacated, together with $40.5 million that was reinstated by Judge Koh in April and the latest $290 million decision, brings the estimated total to $929m awarded to Apple in penalties. However, it is unlikely the payment will cause significant difference to a company that holds about $130 billion in net cash, says the Financial Times.
"For Apple, this case has always been about more than patents and money. It has been about innovation and the hard work that goes into inventing products that people love. While it's impossible to put a price tag on those values, we are grateful to the jury for showing Samsung that copying has a cost", commented Apple.
The 'patent wars' between Apple and Samsung have lasted many years, and cost the companies hundreds of millions of dollars. Both companies in different countries' courts accuse each other of patent violations. Smartphone manufacturers compete in a market estimated at about $280 billion, and recently the Korean company overtook its US competitor in sales volume.
You can share this story on social media: