Apple reveals US govt data request rules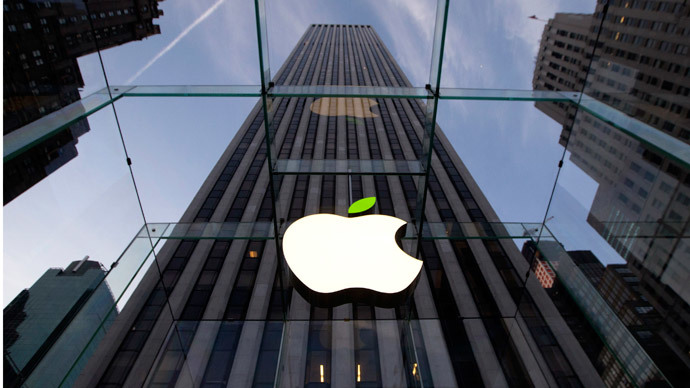 Apple has released a document which outlines the circumstances under which US customer data will be given to law enforcement officials.
The iPad and iPhone producer posted the guidelines late Wednesday to outline the information which can and cannot be given to authorities after disclosure requests, court orders or search warrants are dispatched.

"These guidelines are provided for use by law enforcement or other government entities in the U.S. when seeking information from Apple Inc. ('Apple') about users of Apple's products and services, or from Apple devices," they state.

Apple will be able to provide registration details including names, email addresses, telephone numbers and personal addresses. Apple support records, iTunes downloads and connection logs could be procured with a subpoena or court order. However, a search warrant will be required for the obtaining of content-specific downloads.

"Requests for information not included within the body of the signed subpoena, search warrant, or court order will be disregarded; all information requested must be in the actual legal process document," said Apple.

Other details that the |US government could demand of the tech giant include point of sale transactions, subscriber information, mail logs, and mailbox content. However, any deleted mailbox content will be unobtainable.

Apple stated that the guidance could be updated but at present it stands as it is.

The release of the details follows complaints by Apple and other industry heads who say that they have been prevented by providing very much information about data access requests.

Apple have clarified that the company will tell users that their data is being sought as part of an ongoing criminal investigation "unless there is a non-disclosure order," or in other situations where "we believe in our sole discretion that such notice may pose immediate risk of serious injury or death to a member of the public or the case relates to a child endangerment matter".

According to a Washington Post report at the beginning of May, Apple, Microsoft, Facebook, and Google updated their policies to routinely notify customers when law enforcement has requested information about them.

Yahoo enacted such a change in July, with the Post reporting that companies "found that investigators often drop data demands to avoid having suspects learn of inquiries."
You can share this story on social media: