First time ever: Paralyzed man moves hand with thoughts using bionic tech (VIDEO)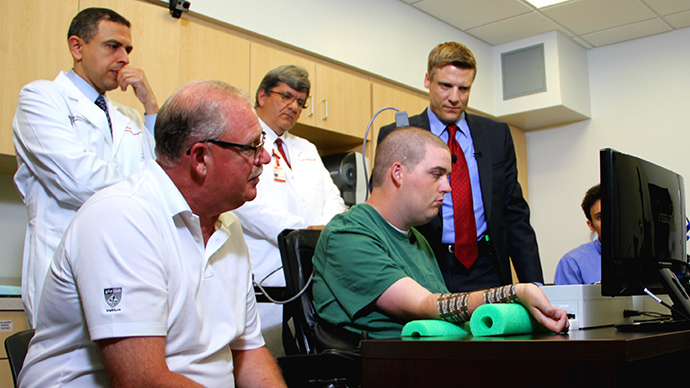 A US man's brave decision and hard work have given hope to thousands of paralyzed people worldwide. Being paralyzed himself, Ian Burkhart took part in a breakthrough test and became the first person in the world to move his limb by using his thoughts.
The last time 23-year-old Ian Burkhart moved his hands on his own was on a summer day in June 2010, when he and his friends were celebrating the end of their freshman year of college.
On that day, an unsuccessful dive into the Atlantic Ocean divided his life into "before" and "after."
"It happened so fast. There was this loud snap," he recalled to Mashable.
As it turned out later, Ian dove into the ocean without realizing there was a sandbank hidden beneath the waves.
Everything changed in that moment for the 19-year-old student and lacrosse player. Paralyzed from the chest down, Ian broke his neck and lost the use of his limbs.
Though many find themselves feeling sorry for him, Ian says he's actually very lucky – and happy to be alive.
Four years ago I would've never imagined that this is where I would be however Im glad to say that I cannot complain about my life #61310

— Ian Burkhart (@iburkhart) June 13, 2014
After a series of treatments, Ian re-enrolled in college. He now helps coach the boy's lacrosse team at his former high school in Dublin, Ohio. His car has been adjusted for him, so he is able to drive – and he's willing to lend a hand to anyone who needs a ride.
"Friends or anyone, if u get in a situation & need a ride tonight call me. I believe I owe some people for always helping me #drivesober," Ian posted on his Facebook page on December 31.
What Ian misses most is "just being independent," he told the Washington Post. He lives in the basement of his father and stepmother's house, and needs help with almost everything – including brushing his teeth, eating, and turning in bed.
Fear is just false evidence against recovery pic.twitter.com/fNoMK6x

— Ian Burkhart (@iburkhart) May 3, 2012
This could have easily been the end of the story for Ian – but it wasn't. Four years after the accident, his life changed again when he agreed to take part in a pioneering research project.
Ian's doctor, leading neuroscientist Jerry Mysiw, was working with Chad Bouton – a top medical researcher from the engineering organization Battell – on a new technology called 'Neurobridge.'
Once Ian said he would like to take part, he became the main hero of the breakthrough research – which may one day make it possible for him to walk again, and provides hope for many other patients in similar situations.
"I couldn't turn down the opportunity to become the first person in the world to do something we have all been dreaming of. The prospect of helping advance science and help other people in the future – I had to say yes," he told the Telegraph.
Though he had no clue how the experiment would turn out, Ian was still excited.
Elective brain surgery tomorrow and I'm excited about it, yet they said I passed the mental test ha

— Ian Burkhart (@iburkhart) April 21, 2014
On April 22, doctors implanted a chip into Ian's brain. That initial surgery was a success; aside from strong headaches, Burkhart recovered quickly. A less significant side effect of the surgery was that Ian was instructed not to think too deeply, and therefore couldn't watch TV or read books.
RT @DJCeltic_Lax: seniors visit Coach Burkhart after his brain surgery. Brave young man making the Celts proud! pic.twitter.com/aWcNPdQqFQ

— Ian Burkhart (@iburkhart) April 25, 2014
The microchip was designed to interpret brain signals and send them to a computer, which would decode and send them to a high-definition electrode stimulation sleeve. The sleeve would stimulate the proper muscles to complete Ian's desired movements.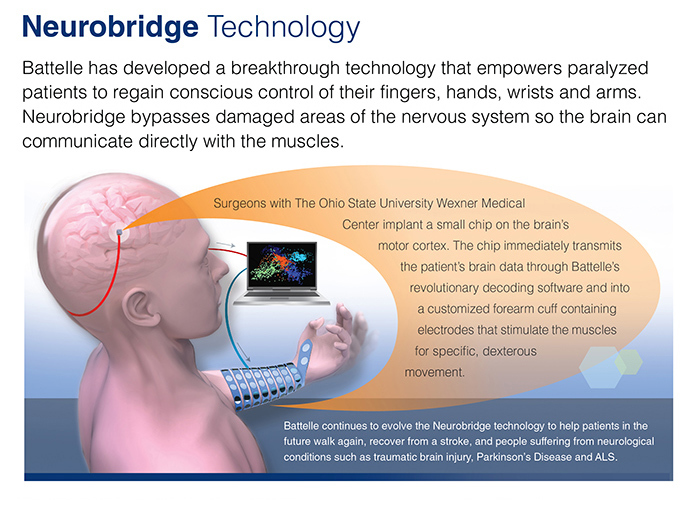 As his head healed, Ian and his doctors started practicing. Ian sat in front of a computer monitor three times a week, focusing on moving his hand. While watching a digital limb move on the screen, doctors asked Ian to think about moving his own hand the same way. The computer would read his "signals" and move an animated hand on the screen.
Meanwhile, scientists built up algorithms – observing patterns of the neurons that Ian's brain used while picking up his "signals" and translating his thoughts to movements.
After weeks of practicing, it was time for Ian to finally move his hand for the first time since that fateful day in 2010.
Today's the day! Let's make history

— Ian Burkhart (@iburkhart) June 18, 2014
It happened exactly four years and five days after he lost use of his hands.
Doctors plugged a gray cord into the metal microchip in Ian's head and connected it to the computer. Ian also wore a sleeve with electrodes around his wrist which received translated – or decoded – messages from Ian's brain signals.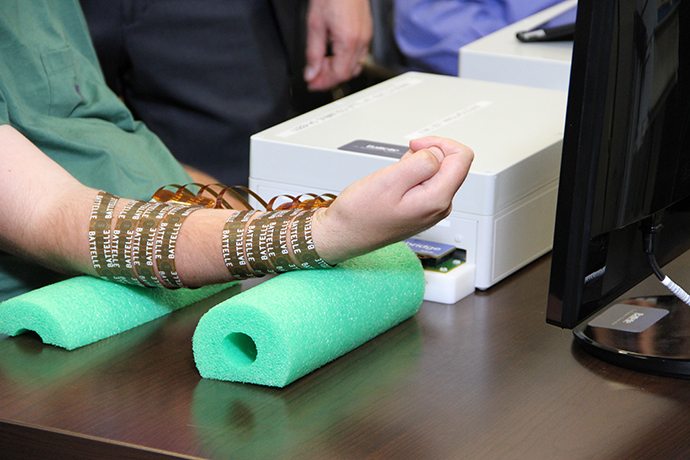 After a tenth of a second, everybody in the room witnessed a tremendous scientific success – Dr. Chad Bouton's decade of research wasn't fruitless.
Ian first moved his fingers, then balled his hand into a fist and even moved it towards himself.
"It wasn't the same sensation through my arm that I was expecting. It was almost like someone else was moving my fingers and I was just watching from afar," he told Mashable.
Ian has become the first person to ever move his limb with his own thoughts while having spinal cord damage.
The incredible success was triumphed by doctors and scientists alike. Even if Ian had managed to move one finger, the result would have been deemed a huge success – but he exceeded all expectations when he picked up a spoon and held it.
"To me, being able to move my fingers would make a huge difference to my daily life. I have no sensation below my elbow so I can't do things that people take for granted, like eating by myself or brushing my teeth," Ian told the Telegraph.
This technology may one day help patients affected by brain and spinal cord injuries caused by strokes and serious accidents.
"Just imagine not being able to move your hand for four years, then suddenly you see it move, right before your eyes," Ali Rezai, the lead surgeon for the project, said after the test. "This is only the first step. Next, we'd like to see Ian — and others like him — be able to do even more sophisticated movements with their hands."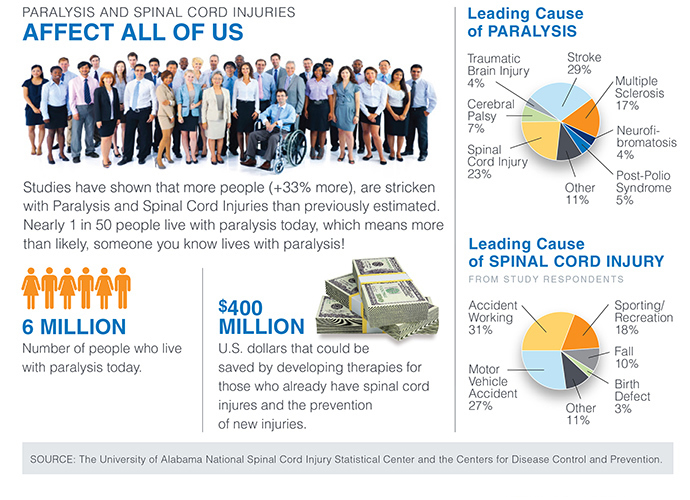 You can share this story on social media: